I hope everyone had a wonderful holiday weekend! In just a few days we'll be into the New Year! I've been busy with work, baking cooking and trying to get some sleep as well. Not to mention this New England weather has just been crazy! As promised I have a 9 day update today with a great amount of polishes to share! Also for Christmas I got a new storage bin for my polish, some new Mash stamping plates, Gal stamping plates (in transit thanks to a gift card!) and some nail foils! I can't wait for those to arrive, but for now we'll focus on the polishes I have here for you today ;D
Brand:Loreal
price:$3.49
Here we have a beautiful and creamy gray color from Loreal. These polishes go on so well and have great coverage, I really can't say how much I love this line and all the colors they have for it.
Brand: Sinful Colors
pigment: a think bright red polish
price: $1.99
Here we have a very festive and eye catching red. This polish was a bit on the thin side, but got good coverage on the 3rd coat. A very simple and seductive red.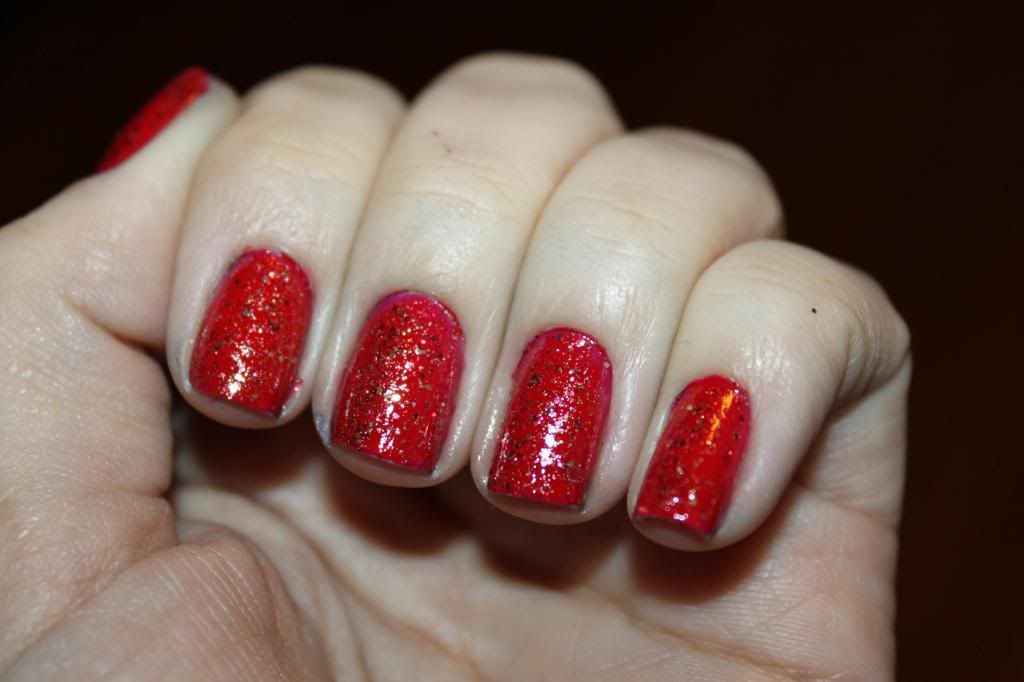 I took one of the sparkle polishes from Loreal's diamond collection and put it over this polish to give it a warm holiday look to it!
Brand: Pure Ice
pigment: a multi-flux blue and purple polish
price:$1.98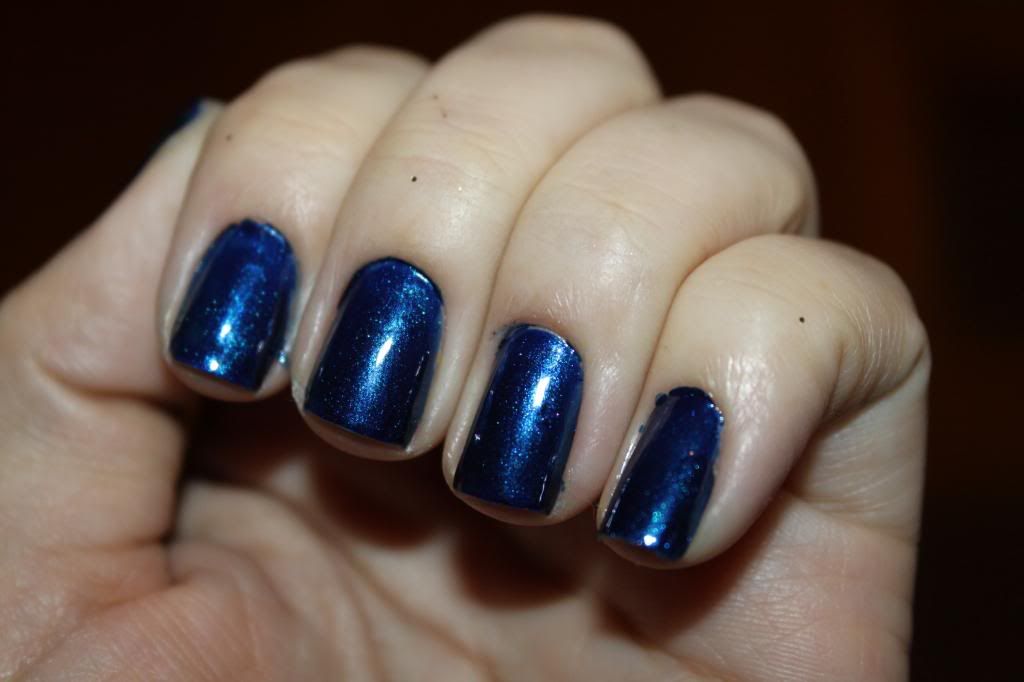 Pure Ice, ugh I love this polish line!! But it's so hard to find places around me that sell it, and if they do sell it, it's hard to find them in stock! I went up to NH and found that huge limited edition display they released a few months back and this was one of about 6 polishes that caught my eye right off the bat.
A deep and mysterious red mix with a light a flirty purple hue makes this polish a keeper! If you can still find it I suggest you pick it up!
Brand: Loreal
pigment: a light sea foam green
price:$3.49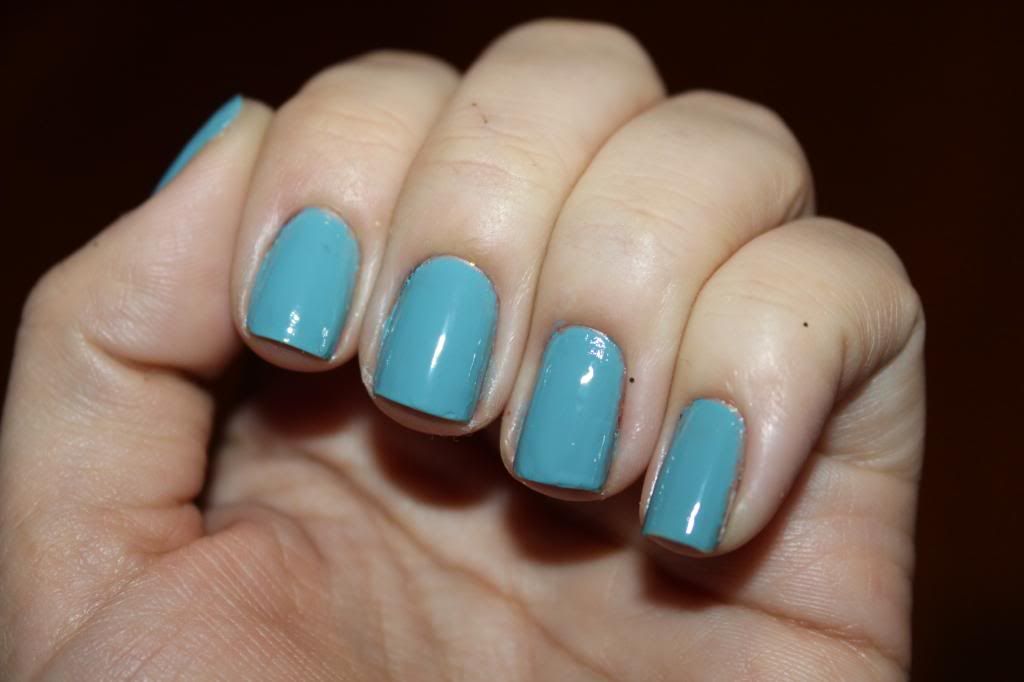 You know I'm a sucker for Loreal polishes. This color was calling my name and I had to put it on! A beautiful light almost with a gray tone sea foam green.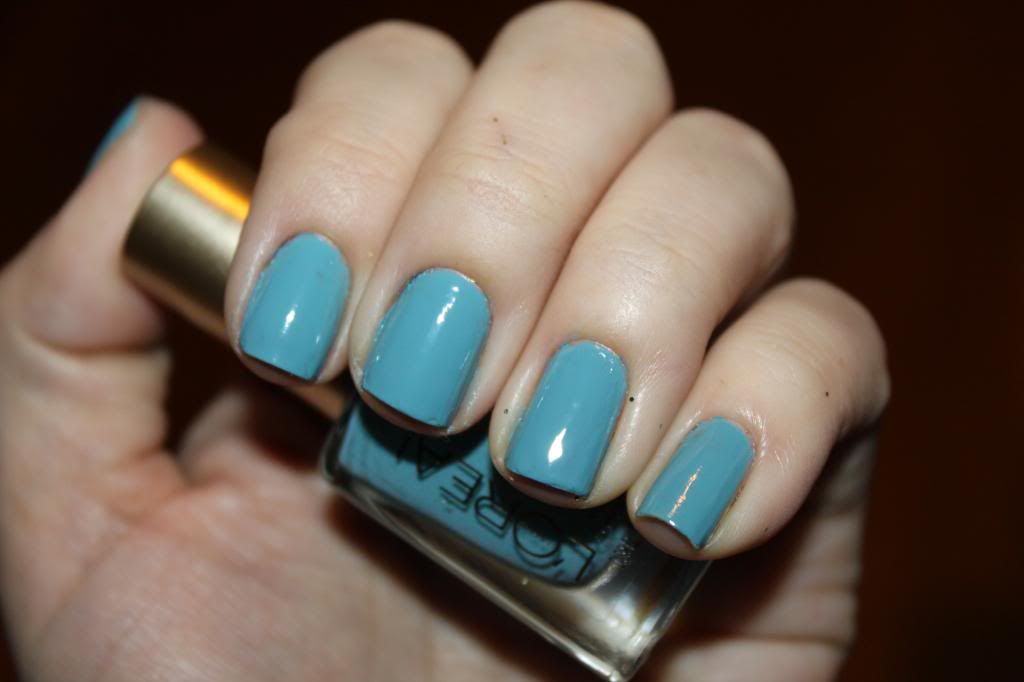 Smooth coverage and a beautiful pigment. I think this is part of their normal line. I don't know why I held off from buying Loreal for so long?!?!
Brand: Wet N' Wild
pigment: a metallic tealish green
price:$.99
A classic color in my polish line. I've seen this color around for a long time in the Wet N' Wild line. I held off from it because I remember the metallic colors being a bit on the meh side in this line, but come to find out this polish proved me wrong.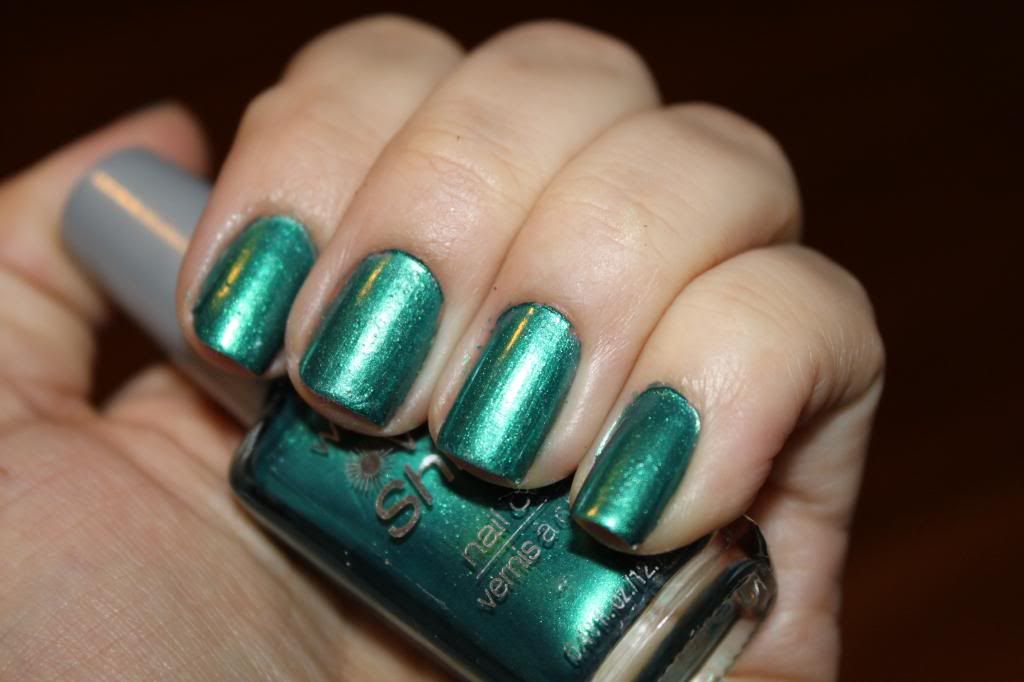 I don't know if it's because I've had it so long, but it went on with beautiful and full coverage.
I also added some Christmas stickers I got back in the spring (free with an ebay order) so I decided to use them. They look awesome on, but I must say were a huge pain to remove. I thought using polish remover on them would make them less adhesive to my nail...I was wrong. It took me a good 10mins to get all of them off of my nails.
Brand: Wetn N' Wild
pigment:a thin bright red polish
price:$.99 (sale)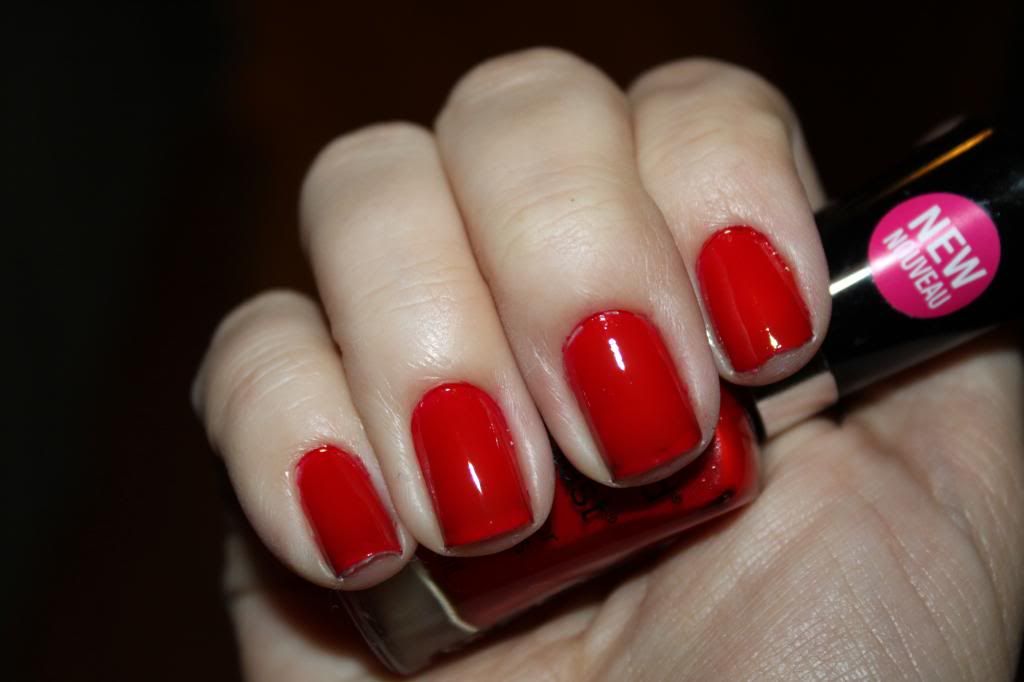 Another beautiful and festive red for the holiday season. This polish goes on smoothly and has a lovely glossy finish.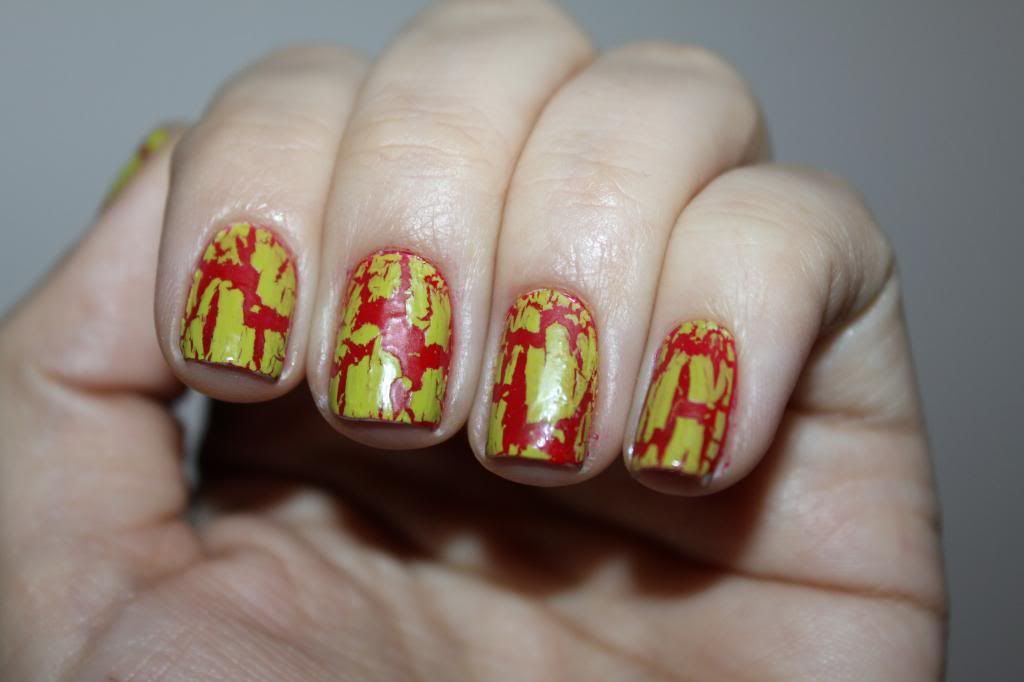 But I took away the glossy shine and added bright green crackle and a matte coat to make it a popin' and eye catching green and red combo.
Brand: Nailene
price: n/a (bought a longggg time ago)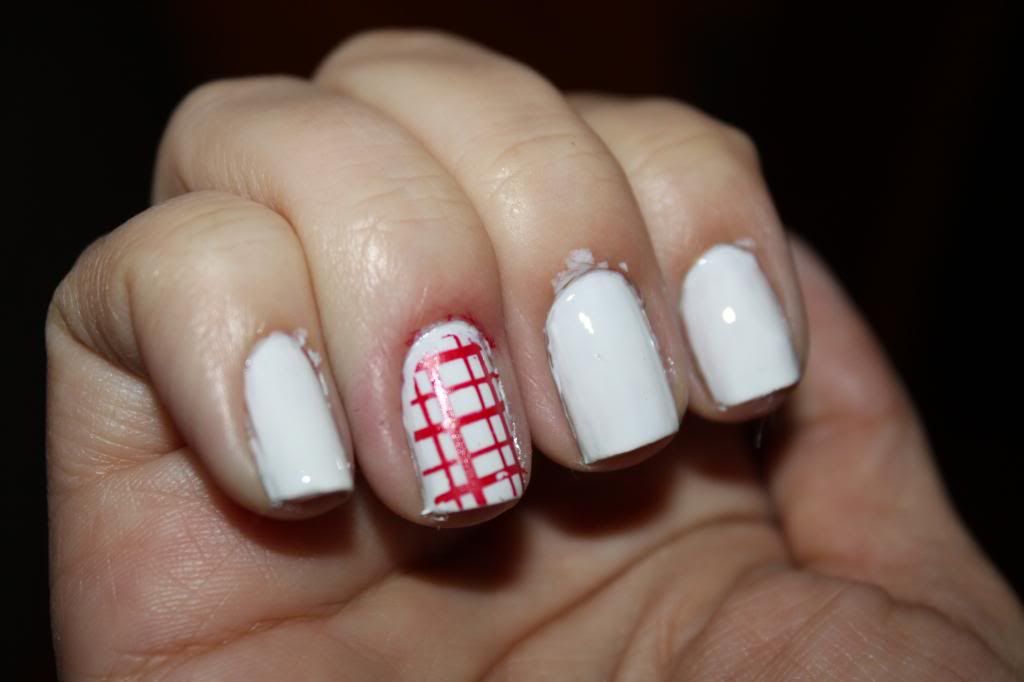 I only have one photo for this look. I used an old white polish that is used to make french tips. Figuring it was thicker and could have good coverage in less coats... it didn't. And in fear of smudging my polish I tried a light stamp, and ended up with missing some of my nail. I didn't even clean up my messy nails for this manicure. I think I wore it for maybe 10 mins and then redid the nails I was angry, this could have been so cute!!
Brand: Sally Hansen
price:$1.49 (clearance and coupon)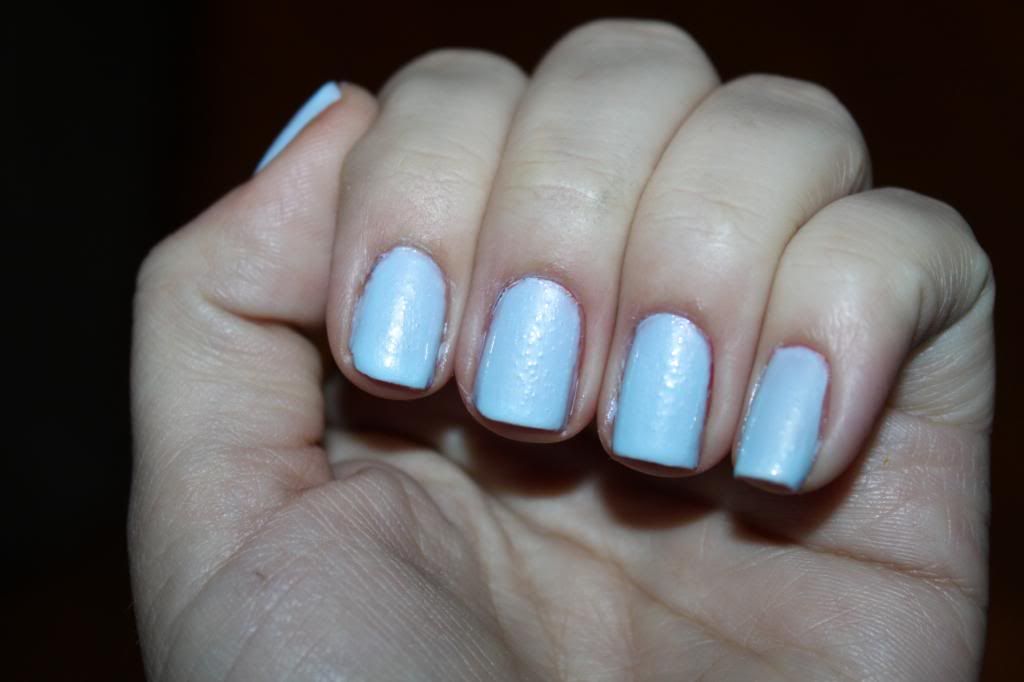 Ok, first time using the Smooth Perfect line, and this polish is THIN. I had to use 4 coats on some nails, but was being kind because some of my nails got full coverage on 3 coats.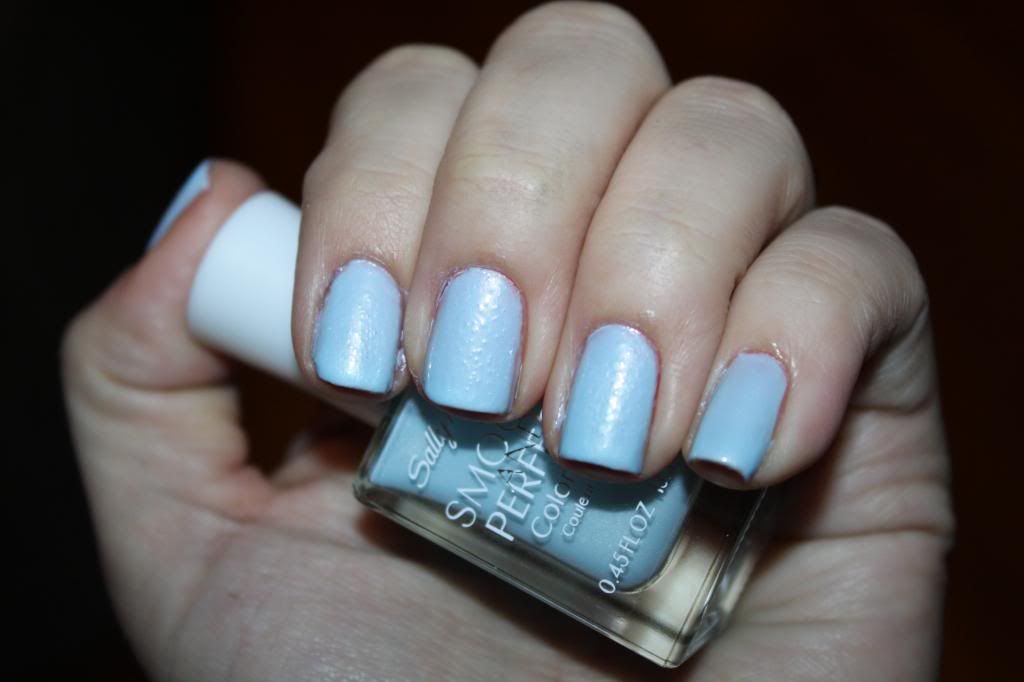 And I'm guessing it was my fast dry top coat that caused all of the bubbles in the polish, that is my fault. I applied 2 coats trying to get the polish to dry quicker.
But I did wait for the polish to properly dry and tried the same plaid plate design again, with more success. My cuticles rise up a bit on the sides of my nails so stamping is a bit of a task for my nails. Practice is all I can do!
Brand: NYC
pigment: a thin white polish with gold glitter
price: $1.99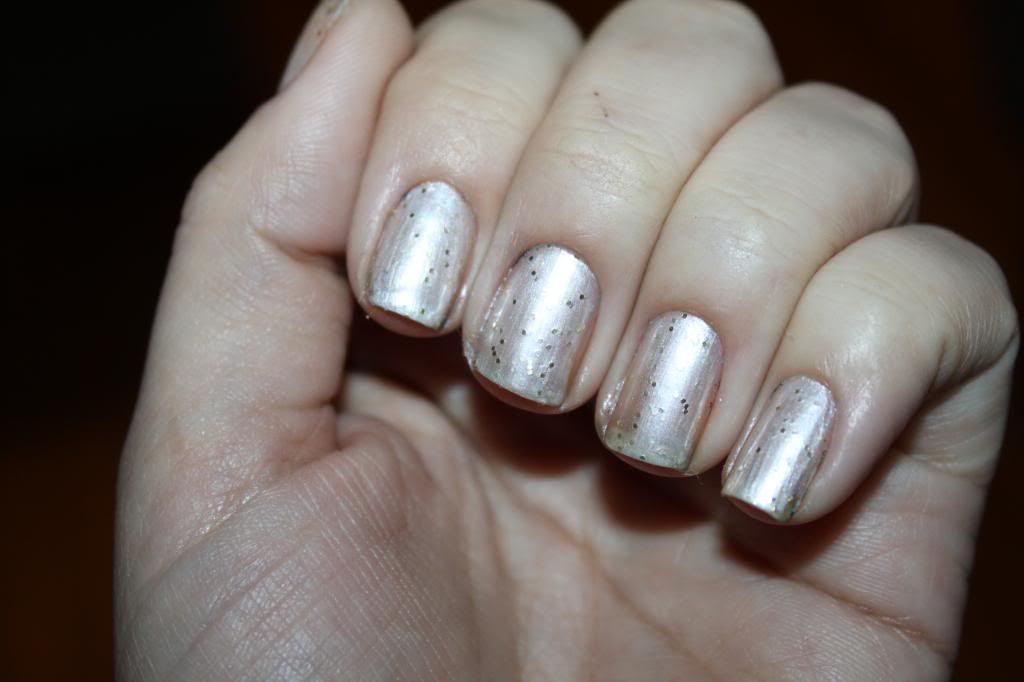 I go this polish back around Halloween. This was part of a display that had good and bad, light vs dark theme to it. This is a simple metallic white polish with some gold glitter in it. Now I was shocked how thin this polish went on and how little gold glitter there was in the polish.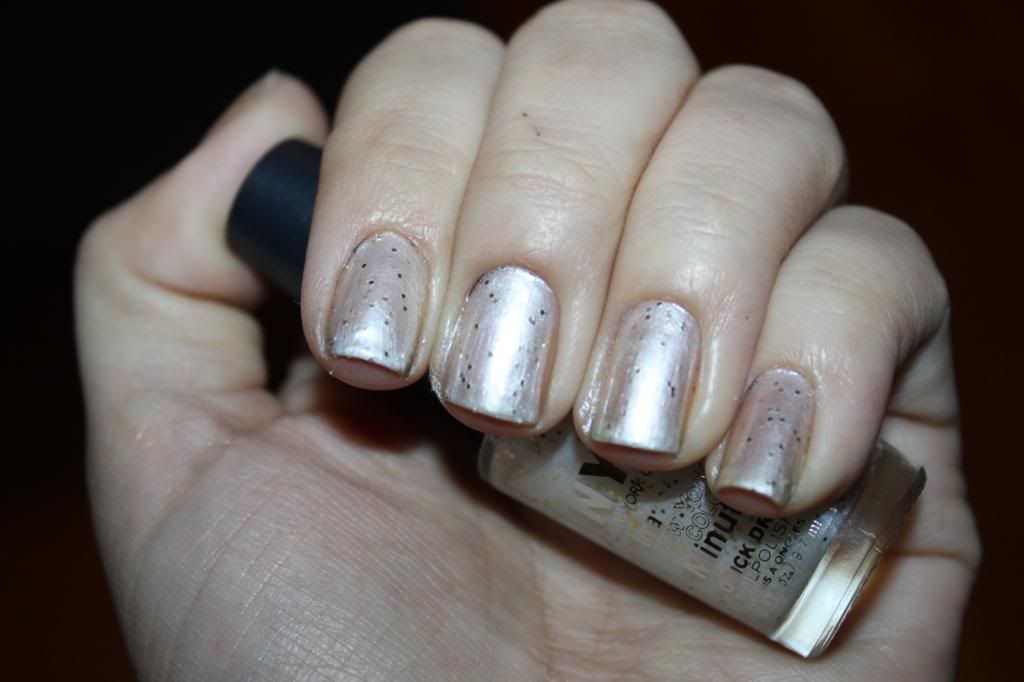 It might look a little bit better with maybe one more coat and maybe a little bit more glitter in it.
Wow, what a long update! But it is done, and now time to rest a little bit before bed and work tomorrow.