Oh man it has been a super busy week! Work, traveling and sick family members! This New England weather is very unforgiving! Everyone is doing well now, and I am here with my 5 day polish update as promised!
Brand: Spoiled
Name: The Parking Meter Expired
pigment: a deep metallic and shimmering teal-ish blue
price: $1.99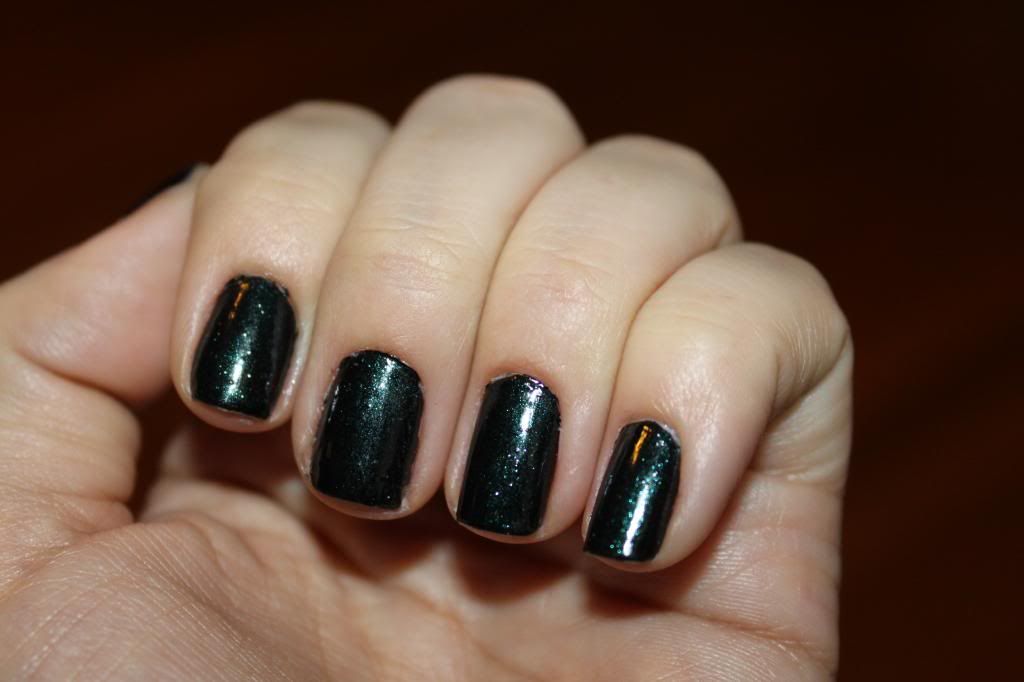 This polish was a bit on the thicker side, which kind of made it a bit harder to properly apply it to my nail with the thicker brush. But overall this was a gorgeous color.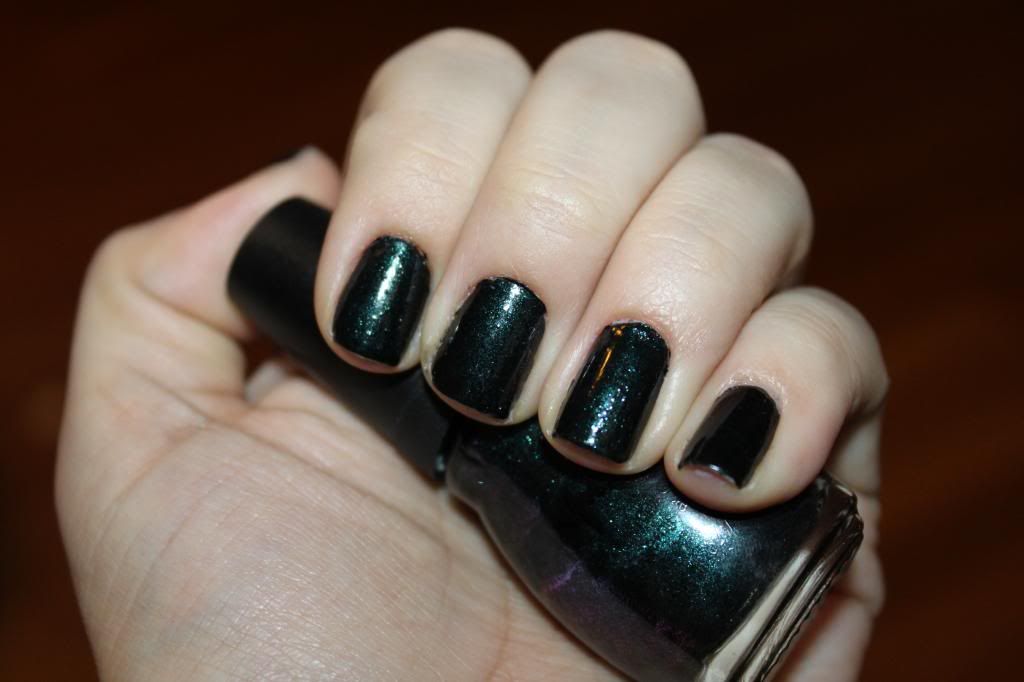 Beautiful reflection with the flash, and great coverage with only 2 coats!
Brand:Jessica
pigment: a light metallic blue
price: $9.99/5pc set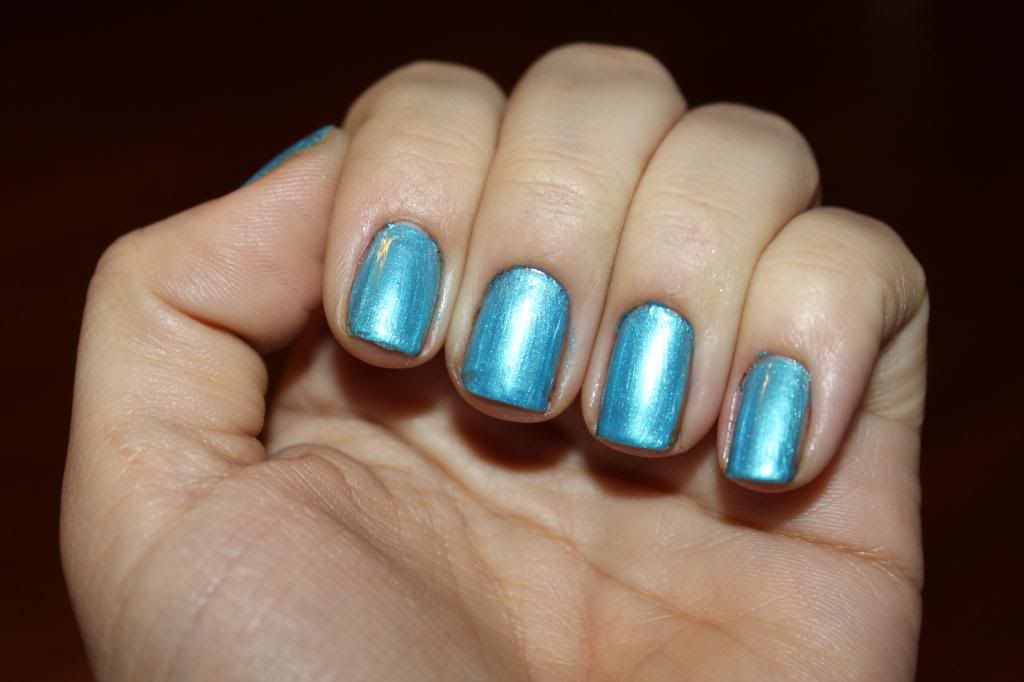 A simple and beautiful metallic blue. I was really in a metallic mood with these colors huh? This polish went on so smoothly and had a bit of a thinner coverage so it took me 3 coats to get the look I wanted.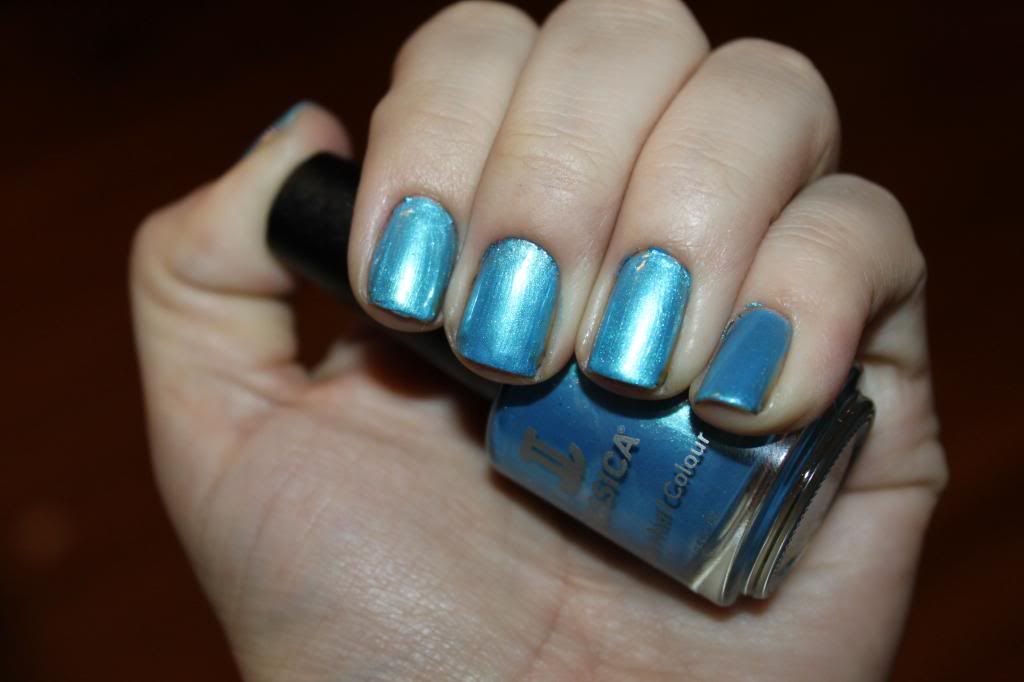 The Jessica line is so expensive on its own, so I was very lucky to find this pack for sale!
Brand: NYC
pigment: a rich and deep plum purple
price: $.99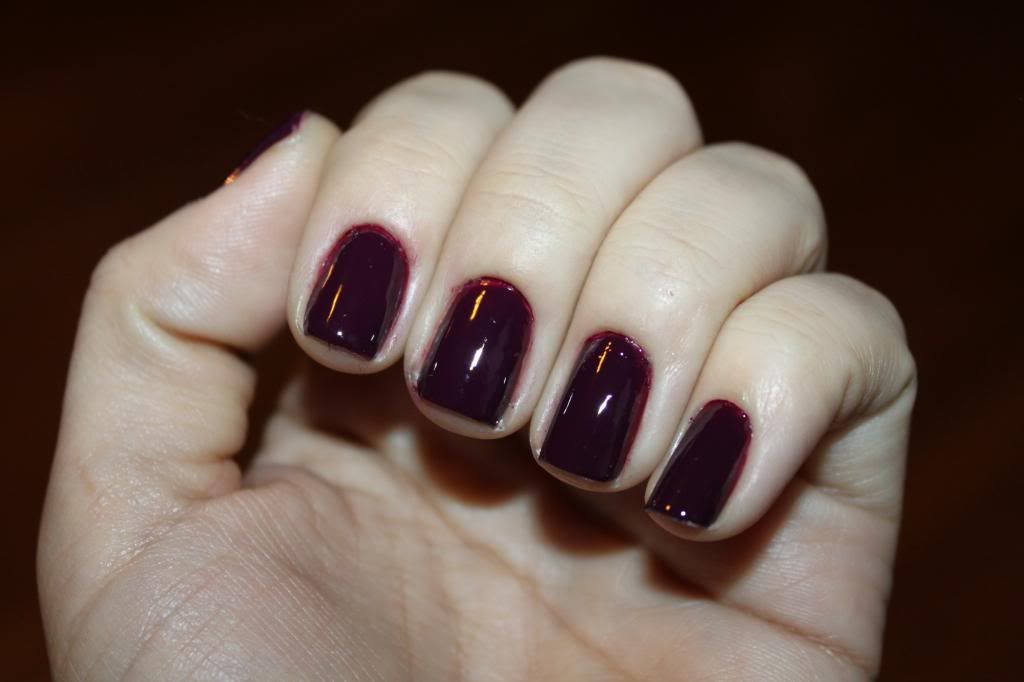 Such a beautiful and dark coverage polish! So shiny and beautiful, deep and rich describe this color perfectly.
Reminds me of a deep plum color, so perfect for the colder weather of winter!
Brand: E.L.F.
pigment: a rich and creamy cranberry red
price: $1.70 (clearance)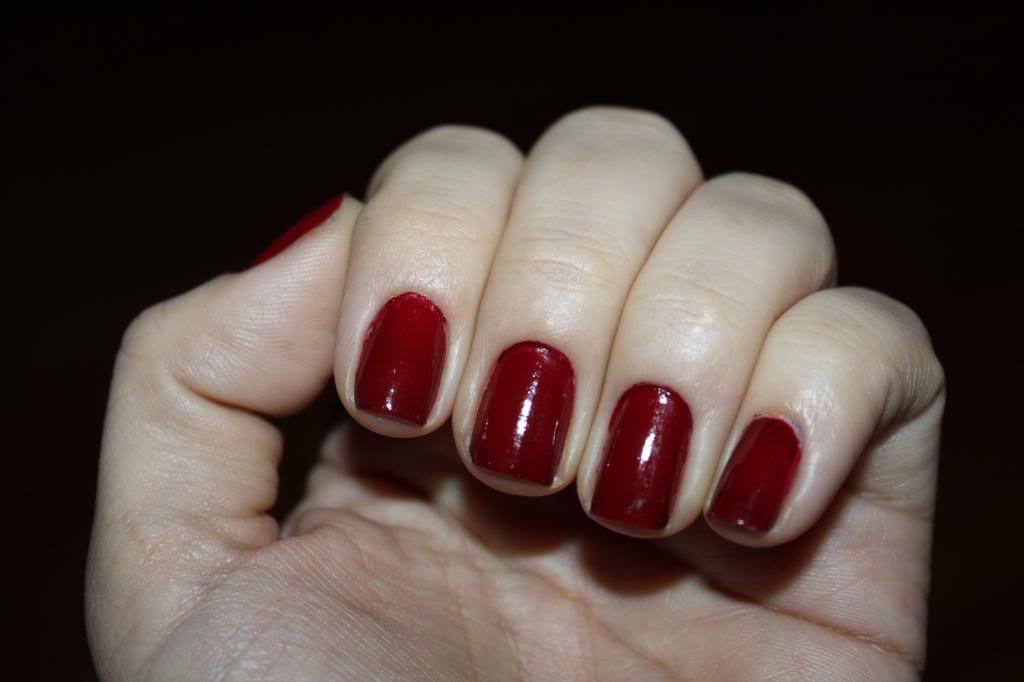 My first ELF polish ever! I found a few of them on clearance and had to scoop them up for the amazingly lower price than normal! Oh man, this was just a cranberry velvet dream polish. It dried so quickly and so smoothly. I only did 2 coats and felt like that was good enough coverage.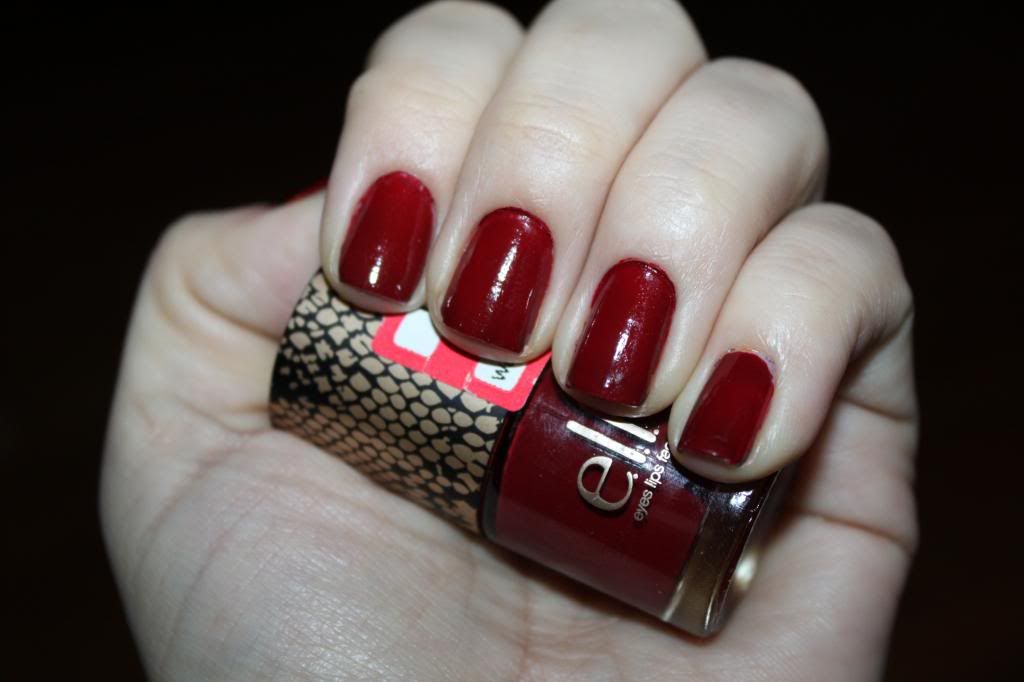 Looking at the photos with the flash on I can see that a 3rd coat could have gone a long way, but in normal lighting it was fine.
Brand:Revlon
pigment: a fun and bright metallic green
price: $1.99 (coupon)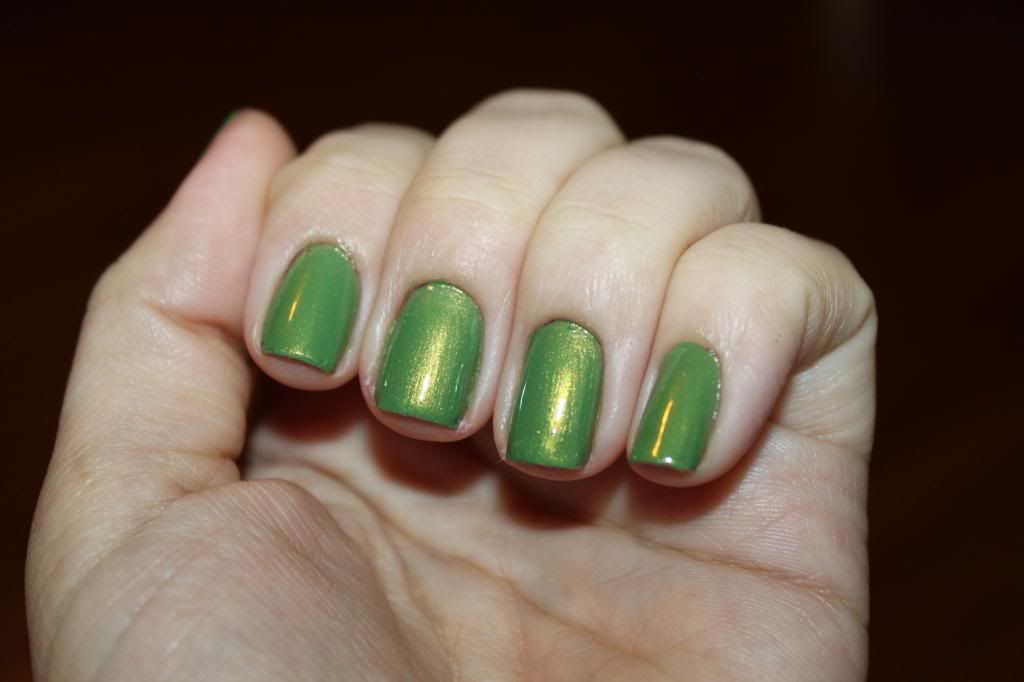 I picked up this polish on sale at Walgreens for $4.99 with a coupon AND got extra care in return so it's like I spent $1.99! I love this color, just look at that reflection! Shimmery, beautiful color tone with a hint of gold in it.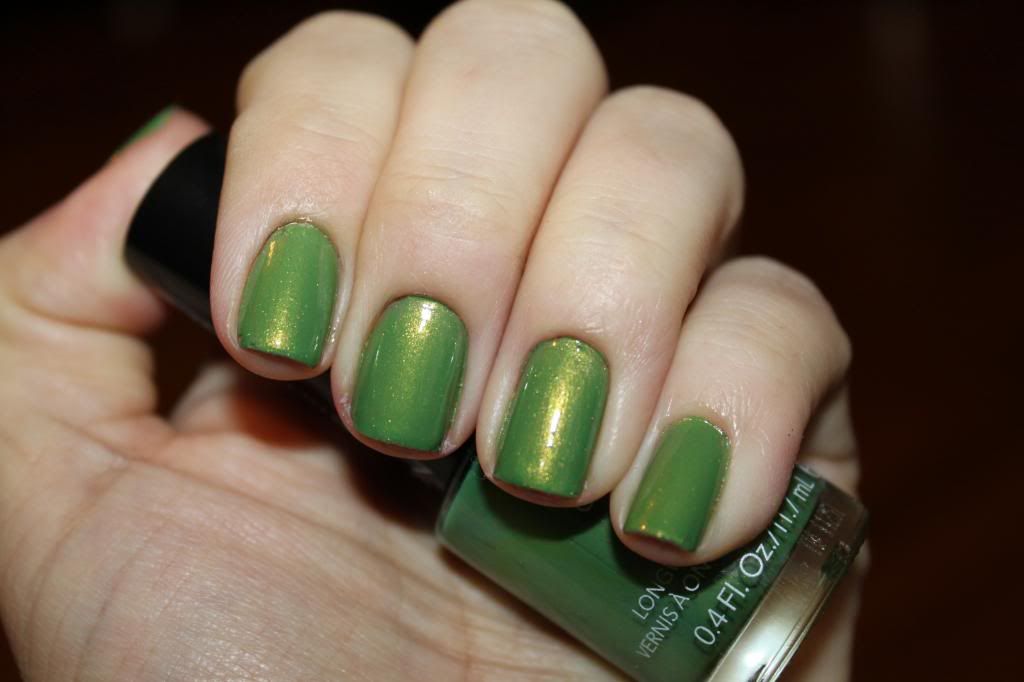 Full coverage with 3 coats that looks so smooth and beautiful. A great color for a holiday manicure!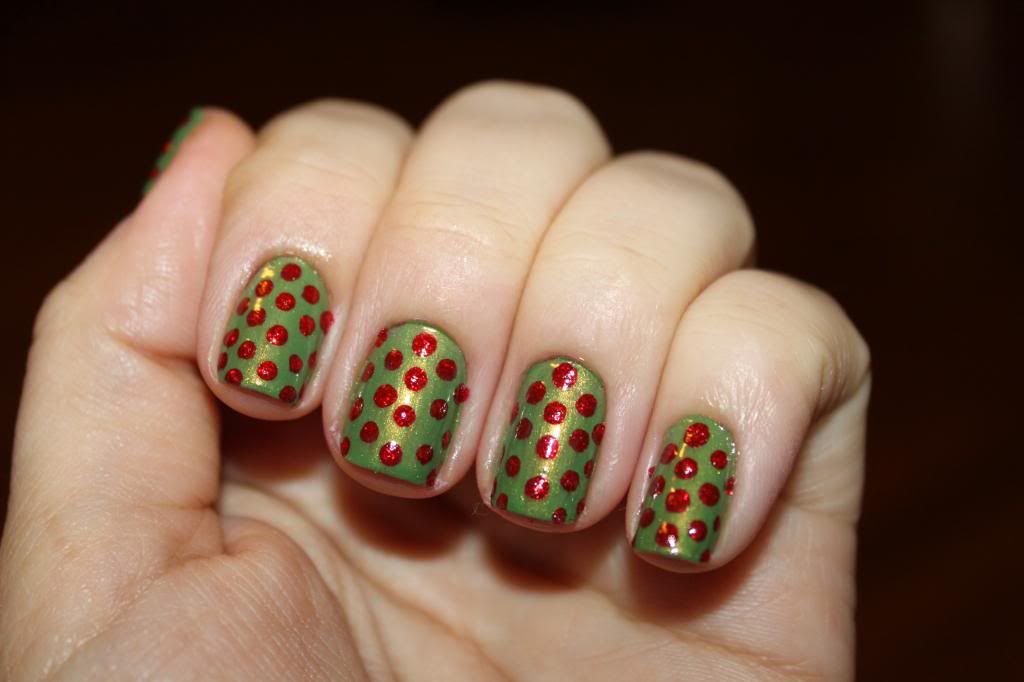 As you can see it works very well with some red dots! I wanted a cute yet simple manicure so I grabbed a dotting tool and hit my nails with some dots. I used LA Colors Red Glitter (clever color name I know) This look reminds me of gift wrapping on a present!
Well I am all caught up now and I hope you enjoyed today's update!