Just a very quick update for the days that I have missed.
Brand:Fresh Paint
pigment: a shimmer and glittery magenta
price:3/$5.00
This polish caught my eye. A simple glitter polish, but a beautiful and glossy finish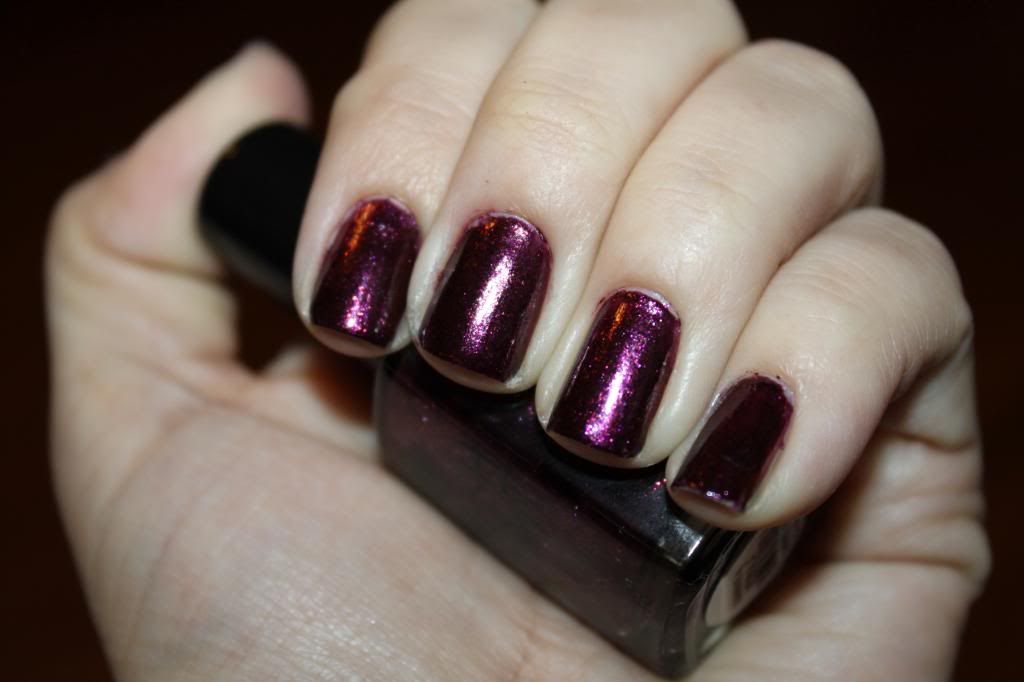 I love Fresh Paints nail polish! I keep finding some beautiful colors by them!
Brand: Funky Fingers
pigment:a duo-chrome purple and green polish
price: 3/$5.00
Am I the only one that has totally fallen in love with all these duo-chrome polishes? It's two colors in one!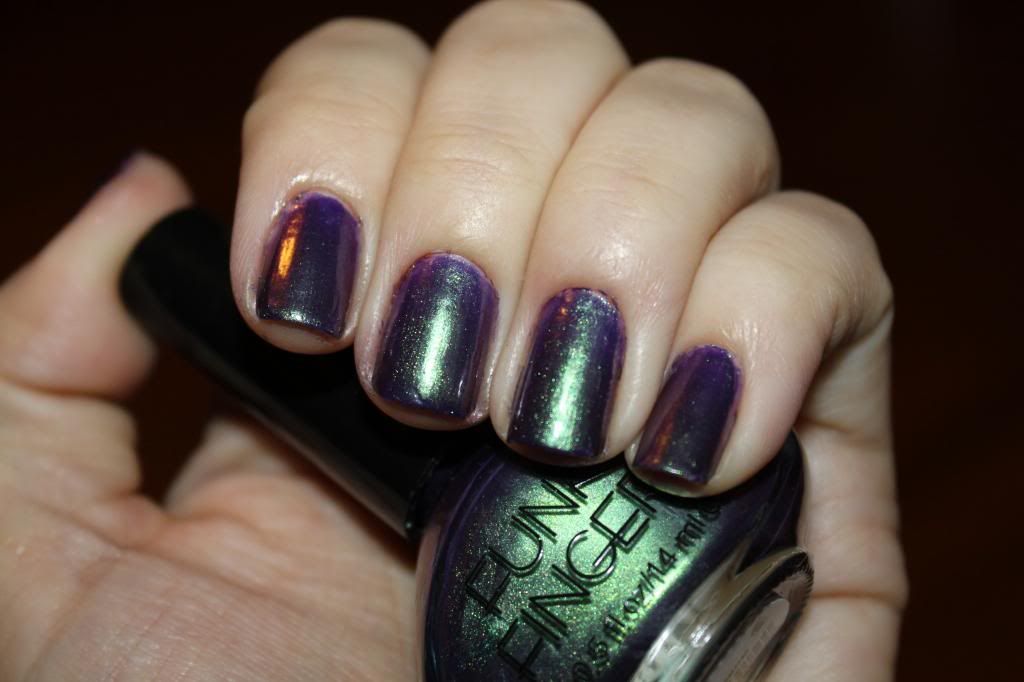 This color did settle away from my cuticles, but other than that the color is beautiful!
Brand:Fresh Paint
pigment: a deep forest green
price:3/$5.00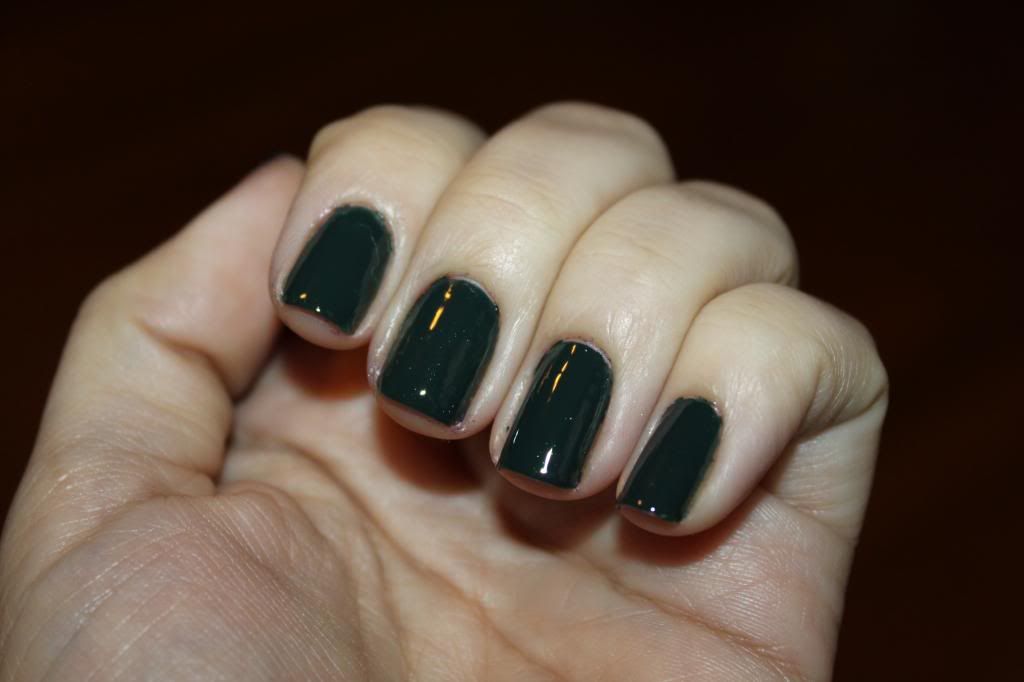 A deep forest green with beautiful coverage. This polish only took two coats and dried very smooth and shiny.
I love these darker colors for this time of year.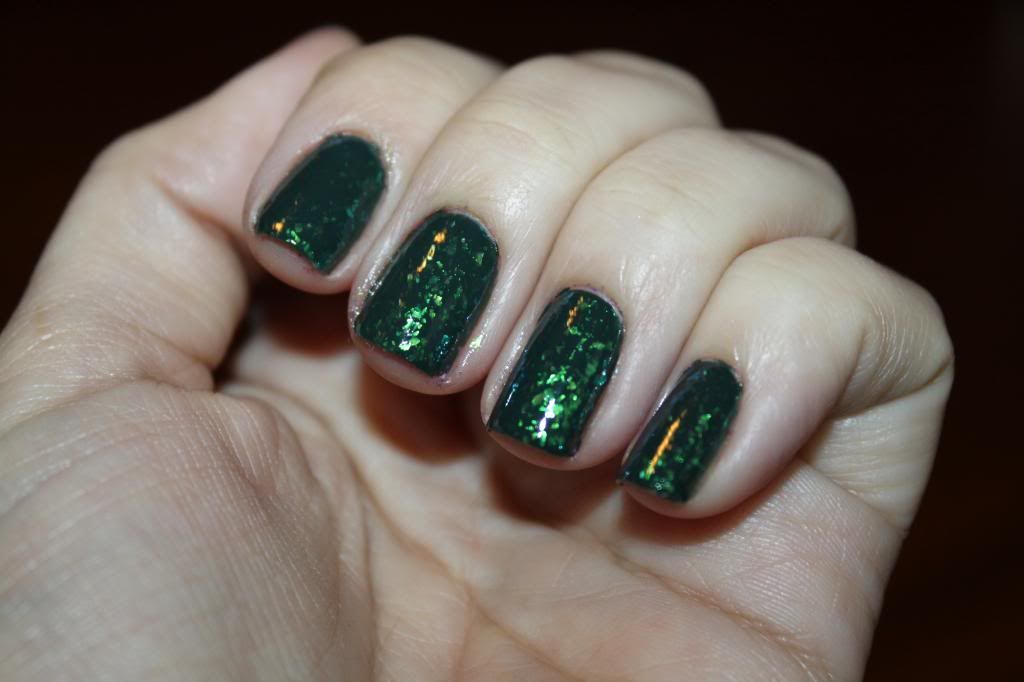 To liven this look up I added Zoya Opal over this color to give it a little life.
Brand: Revlon
pigment: a sky blue with white shimmer
price: $1.49 (clearance)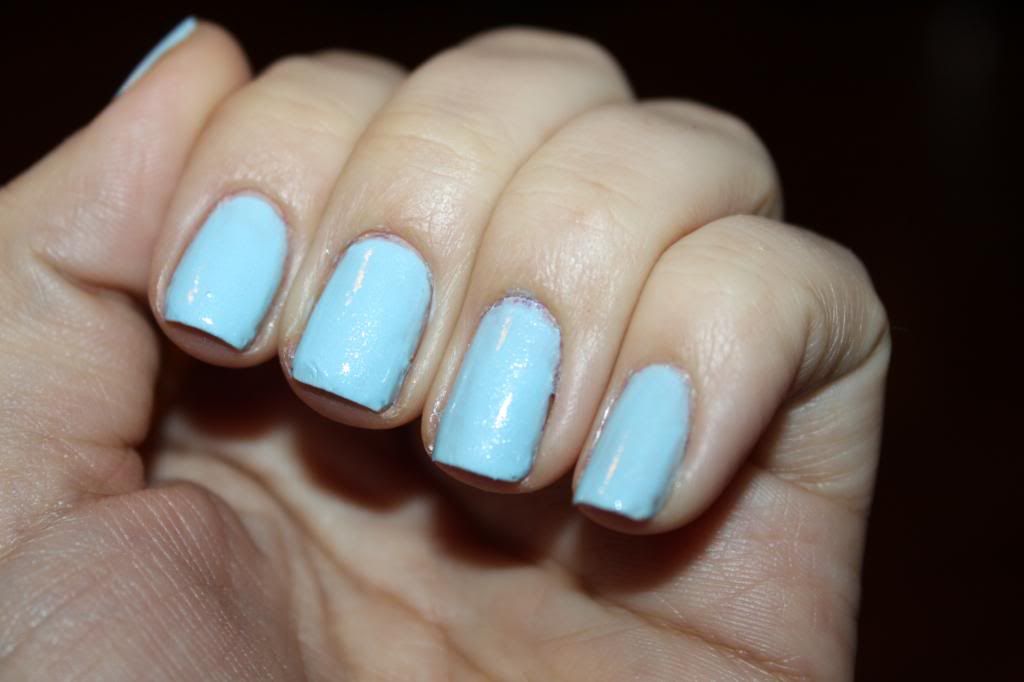 I got this color on clearance at CVS. Lucky for me the CVS I went to didn't have any clearance signs up!
This color is very simple and beautiful. Took me three coats to get full coverage, so beautiful!