Oh I finally have my computer back!!! Bye bye old screen, and hello replacement one! Today I have 3 polish updates for everyone. One look was inspired by the snow we got last week, one is a simple and beautiful polish, and the last look is just being playful.
Brand: Sally Hansen
pigment: a deep metallic blue
price: $2.99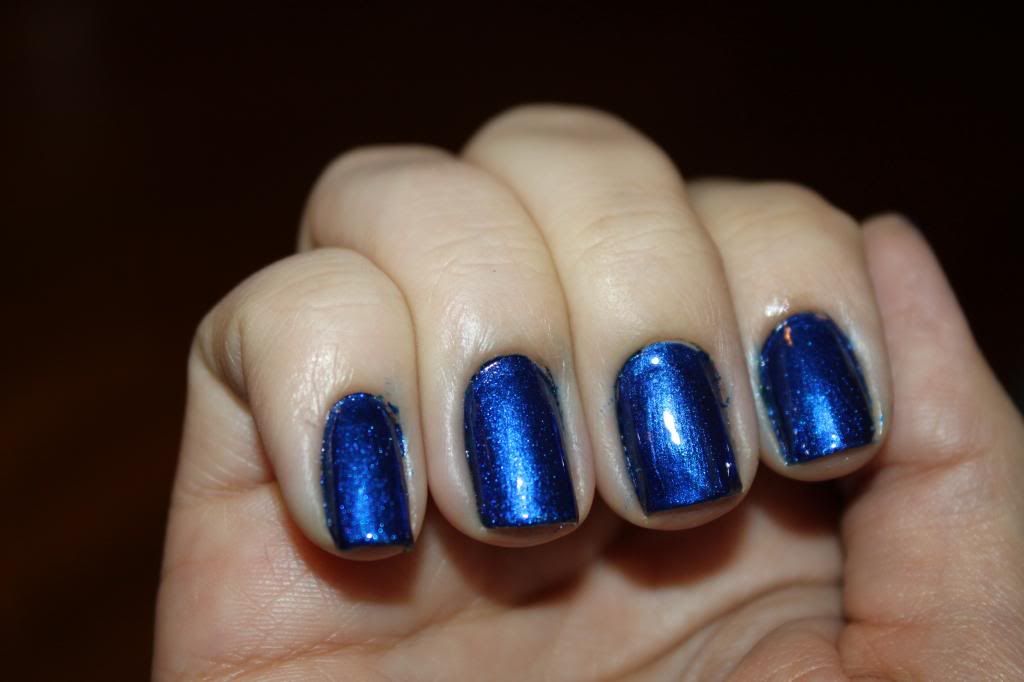 A simple and beautiful metallic blue. The name says it all!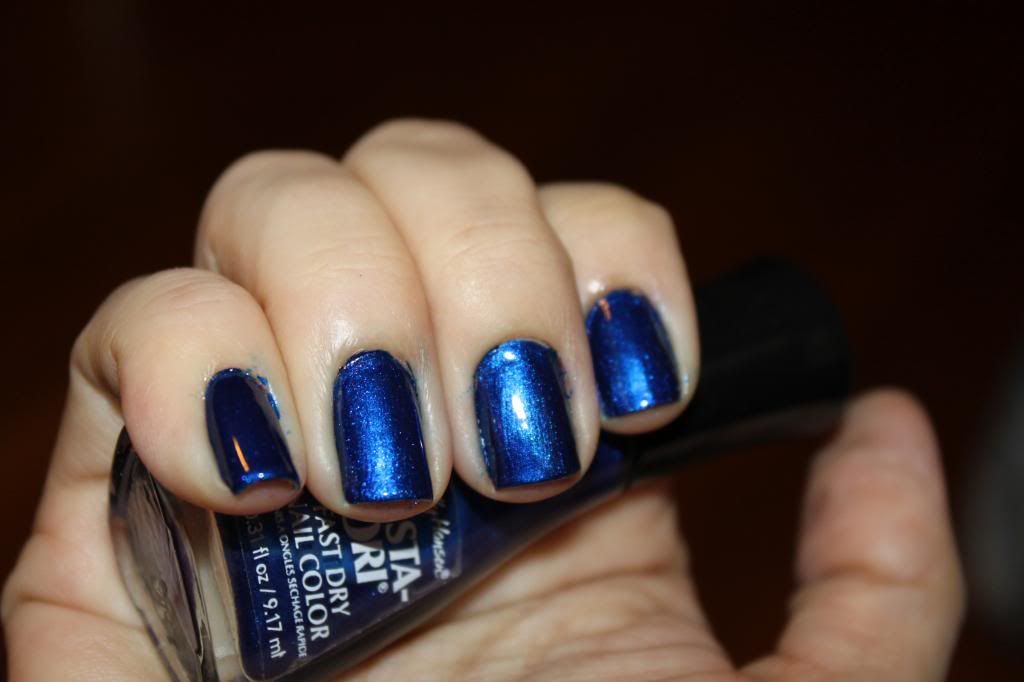 Part of the Insta-dri collection, one of my favorite polish lines.
I decided to go with a ombre of blues to white. I used Sinful Colors Love names as the medium blue, and Pure Ice's 611CP with a sponge to create this triple color look!
Brand: Wet N' Wild
pigment: a deep and metallic green
price: $.99 (sale)
What a beautiful and dare I say deadly green? I picked this seductive color from the recent WNW Halloween display back in October when the line was on sale for $.99 each!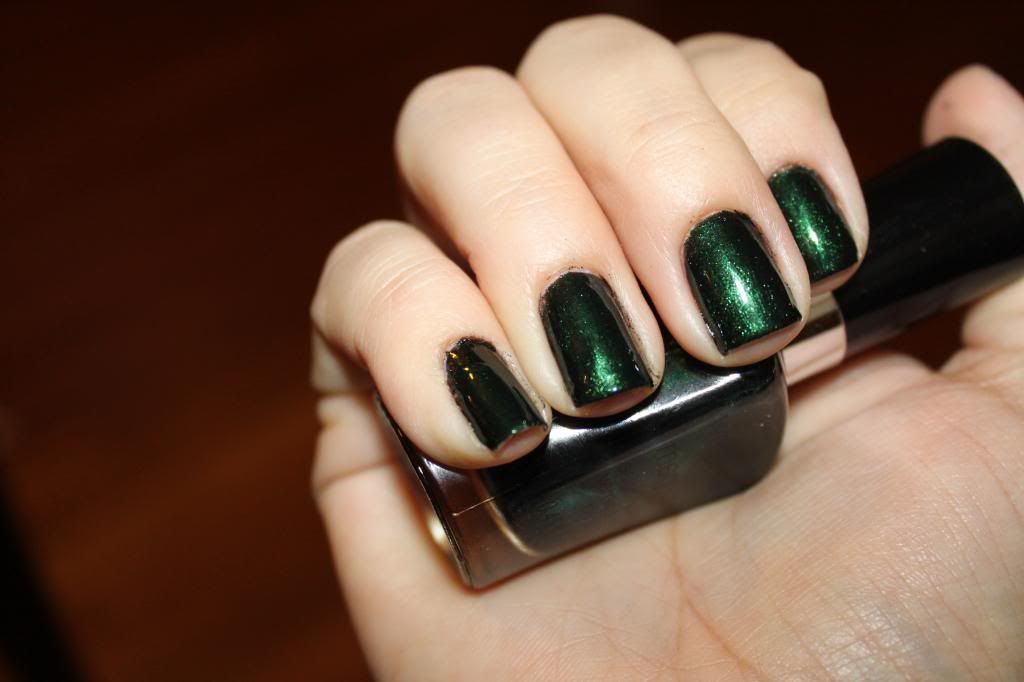 Deep, dark, mysterious and metallic all define this color. I must say it was a bit on the thick side, but I made due.
Brand:Sinful Colors
pigment: a mix of a gray purple creamy polish
price: $1.99
This color fascinates me. It's such a beautiful mixture of purple and gray that I have a hard time trying to figure out which color is more dominant.
I got this polish off the recent Muse display that was released a few months back. This polish went on like a dream and dried so smooth and beautiful.
To finish the look I just played around with my dotting tools.
Sorry for a simple and short post, but I am very pressed for time! Thank you all for following and putting up with my multi-polish updates!