Oh wow, we are getting very close. I am only 5 polish colors away from doing a full year of nails! Also getting down to the wire for my wedding! I'm very nervous, excited and anxious for that day! But now we are onto polish. I will do another haul post following this one, so stay tuned!
Brand:Pure Ice
pigment: a deep purple
price: $1.98
Oh I love this purple. It was super super glossy when it dried. A lovely deep and creamy polish with great coverage in just two coats. I can't say enough about Pure Ice, they have totally stepped up their color selection and I am enjoying it!
I did hit the polish with a matte top coat to bring out the glitter a bit more. I used Confetti's Dragonfly (limited edition release!) to add a bit of attitude to this polish. It looked amazing under standard lighting. The flash in the photo does this glitter no justice!
Brand: Funky Fingers
pigment: a light glitter gray
price:3/ $5.00
I had this polish lying around for some time, sitting on the shelf for a good mani. Well I was hit with inspiration from my Tokidoki calendar for the month of June. It had a mix of gray, pink and black for a color scheme. So I decided to use this semi glittery gray as a base color.
I then painted hald the nail a litght pink (Over The Rainbow also by Funky Fingers) and let that dry. After I used a fun and 80's like mixed triangle nail stamp to add more attitude to this mani. I was more than happy with the results!
Brand: Milani
pigment: a simple white
price: $3.98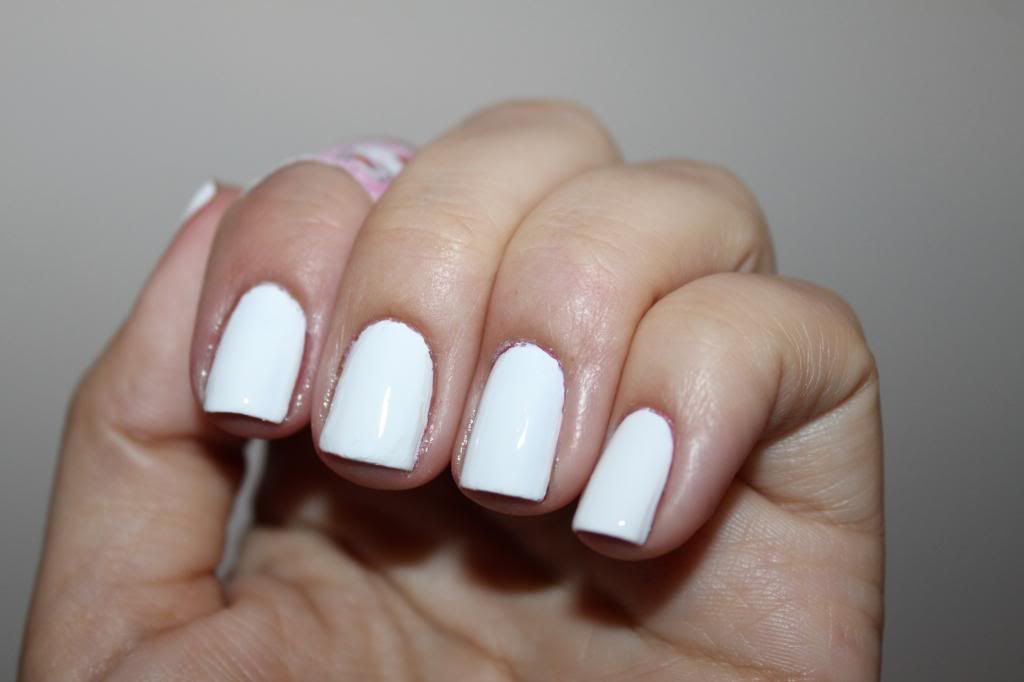 One of my coworkers asked me to do a mani she saw online, so I tried it. I hit my nails with a white base color. Fast drying polish by Milani is the best...well all except for the price :P
Here is the end result! Everything was done freehand with a striper brush. I really like how to tips came out...I'm kinda sad that my anchor turned pink! I think the blue polish bled into it somehow.