Oh I had a very fun filled weekend! Hanging out with one of my friends, got my eyebrows threaded for the first time, and stopping into Ulta and Five Below! I just wanted to share the goodies I picked up this weekend.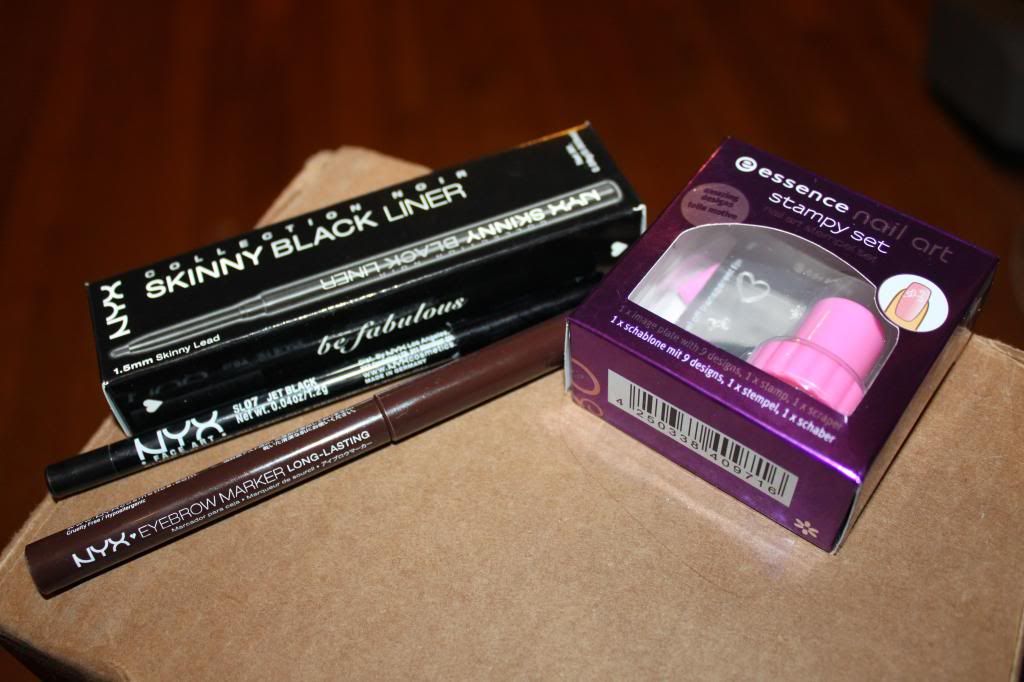 I hit the NYX area very hard. I have come to know and adore this line of cosmetics due to my love of watching drag queens. NYX use to sponsor Ru Paul's Drag Race a few seasons ago. If it wasn't for that show I wouldn't know about this makeup line. After getting my brows threaded, I decided to get a new eyebrow product other than the pencils I have been using.
I was going to go the way of powder, but I wanted to cut my brow time down. Well I stumbled upon an eyebrow marker! I used it today, and it was so quick, clean and has lasted all day EVEN with me touching my brows...I'm hooked!
Also Picked up a new waterproof soft eyeliner pencil. I wore it today with ok results. It was hot and I did sweat, and I noticed it did run a lil under my eye. I will try it again tomorrow and see how well it works. I also picked up a skinny black liner to attempt a sexy cateye.
And last and probably my most looked for product is Essence nail art stampy set! I have been looking for this thing for a good five months! I finally got one with a cute stamping plate, new stamper and scraper. I can't wait to use it!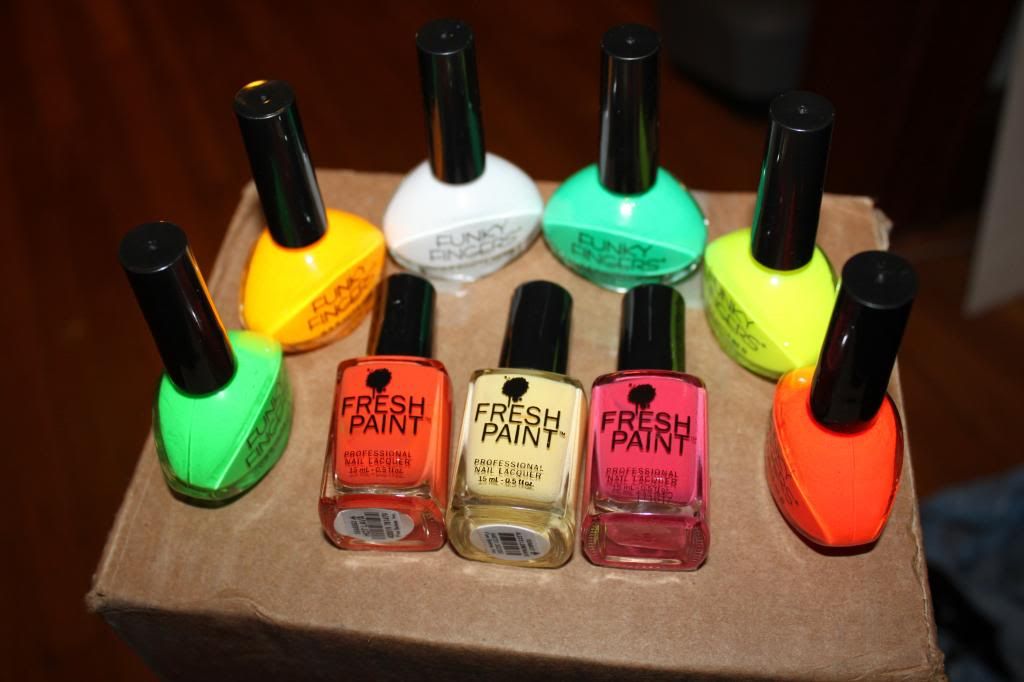 I also picked up nine new bottles of polish from Five Below! I remember seeing their line of neons last year, but I only picked up the purples and blues. I saw the orange, greens and yellows and well scooped them up. I also got some beautiful polishes from Fresh Paint as well! I will give props to my friend for getting these for me, since I covered her brows. Great trade if you ask me!
Hope everyone enjoyed this short and simple haul.