Hello everyone! Oh man, I had a very fun and busy week of training for my new job. We got approved for OT so I worked a good 50+ hours in 5 days. I am just catching up on my missed updates. I am keeping this short and sweet due to lack of sleep and jet-lag.
Brand:Sally Hansen
Found this hidden gem at Dollar Tree when they started getting Sally Hansen Insta-dri polishes in. Lovely coverage and a beautiful deep and reflective glossy finish.
Brand:Hedy's
A deep and seductive red with a hint of violet in in. A beautiful and glossy finish with a creamy application. I am starting to become a big fan of this line of polish.
Brand: Sinful Colors
pigment:a pastel blue with small multicolored flakies
price: $1.99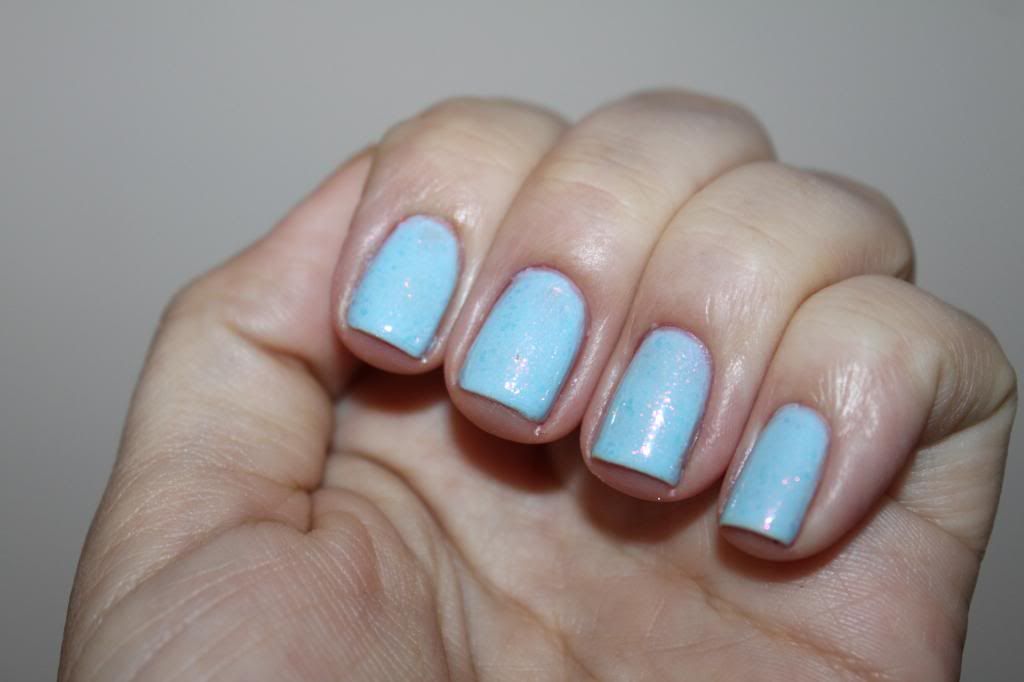 I have had this polish FOREVER! I finally got around to using it! Let me tell you why I waited so long to wear this well know SC polish. I was worried it would be super sheer, super thin and take 8 coats to get full coverage. Well I was surprised to see it only took 3 coats for full coverage.
Brand: NYC
I'm not a big pink or orange fan, but when I get a polish with a great pigment and full coverage in 2 coats...well I can make room in my hear for it. This was part of a LE release for NYC's spring collection. I have to say they stepped up their game with this line. Fast dry, bring and beautiful with a glossy finish. A total must have color for the spring/summer time mani or pedi!
Brand:Wet N' Wild
I was lucky enough to find this polish on clearance from $3.99 to $1.99 in a Walgreens. I remember when this line came out last year and I wanted to try it soooo badly, but I didn't like the $4.00 price tag. Well I found every color but green for $1.99 each! Beautiful shine and metallic polish always have great coverage!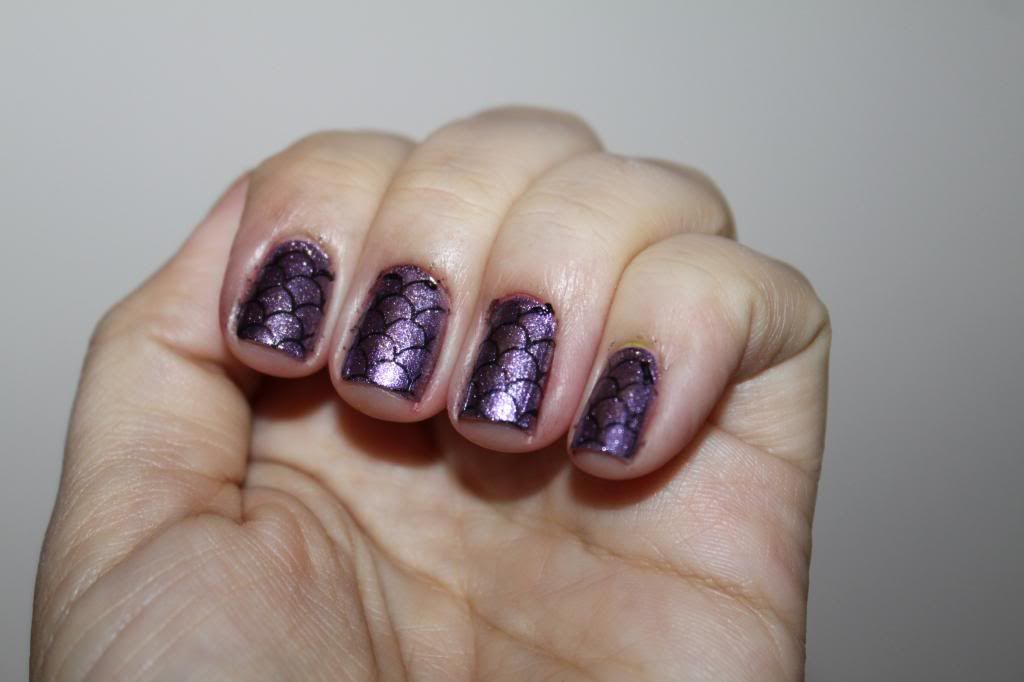 I added a simple mermaid tail design in black to add a like fun to this look
Brand: Revlon
I found this polish back when CVS had their spring clearance sale. I got this for an amazing $1.29! I really like the color of this yellow. Simple and pastel with a light shimmer undertone.
So I added my new favorite HC mixed glitter Black Tie Optional on top of this lovely yellow polish, and it them both with a matte top coat. I think this look is just so playful, and that HC glitter works with anything!!
Brand: LA Colors
I adore this color. A perfect balance of blue and purple in this gorgeous color. I found this in an LA Colors display with a mix of medium and neon polishes. I seriously can't tell you how beautiful this color is in person. If you enjoy wearing cool color polishes then this should be a great addition to your collection.
Brand:Milani
pigment:a dark purple textured polish
price: free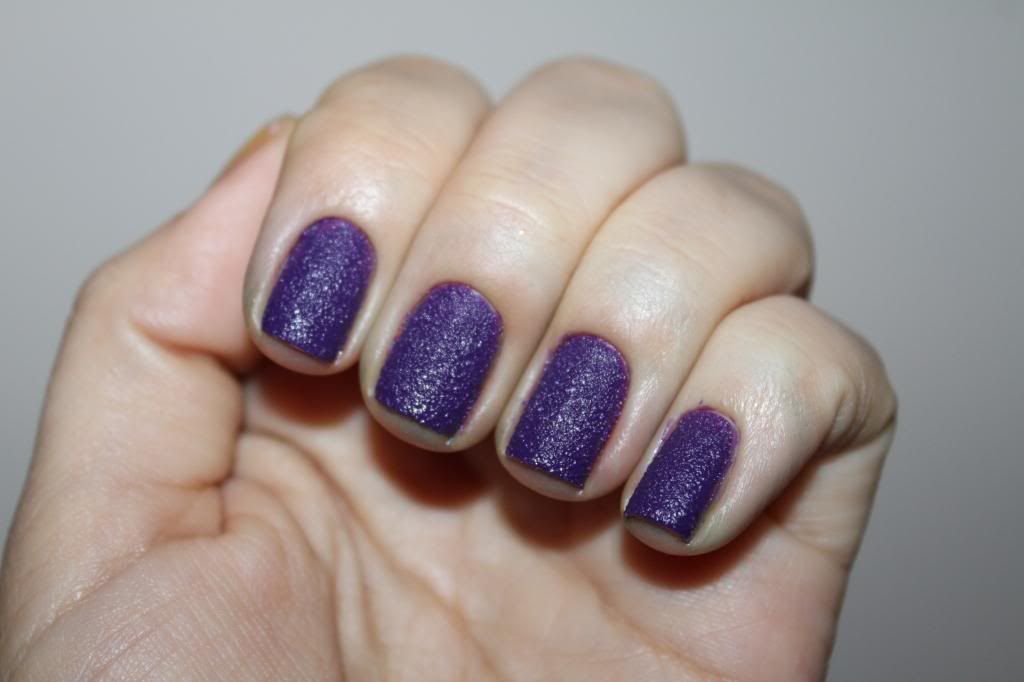 They finally came in! I won a contest on Instagram a while back and never got my set of textured polishes. I contacted them and well I got them! I wanted to try the purple first to see how it turns out. I was a like on the hesitant side when I saw some of the nail drying flat with no texture, but it didn't fully dry in that area.
I did 2 coats and then I hit it with a matte top coat to still get protection but not add any gloss. I'll try out more colors soon, but so far it was really cool. My only complaint is that it feels like my nails catch on my blankets a bit with the graininess of the polish.