Hello everyone! A very over-due update! I have been out of state for five days working, so I was very short on time (and internet) to do any updates. I'm home and ready to share some beautiful polish with you!
Brand: Funky Fingers
Name: The Powerful Purple
price: $5.00/3 bottles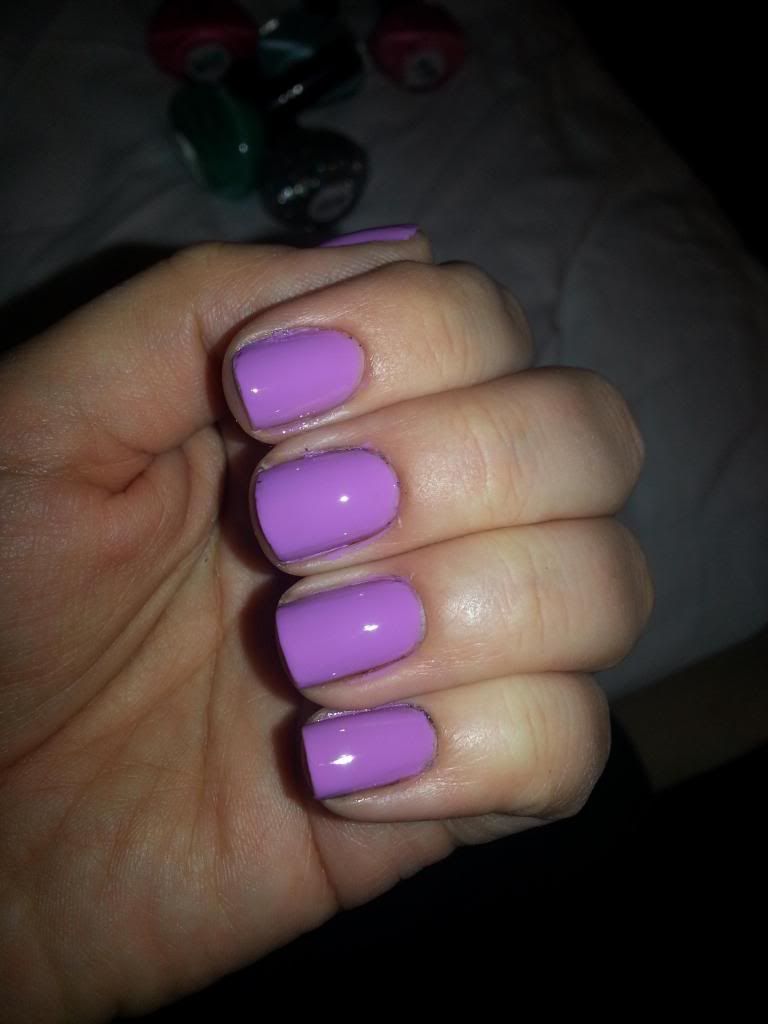 This is one of the new release colors for the new Oz movie. I have yet to see the film, but I am loving this cool purple. It went on very smoothly and had great coverage with three coats. Funky Fingers one of my favorite lines, I just wish they came out with more colors more often.
Brand: Pure Ice
price:$1.99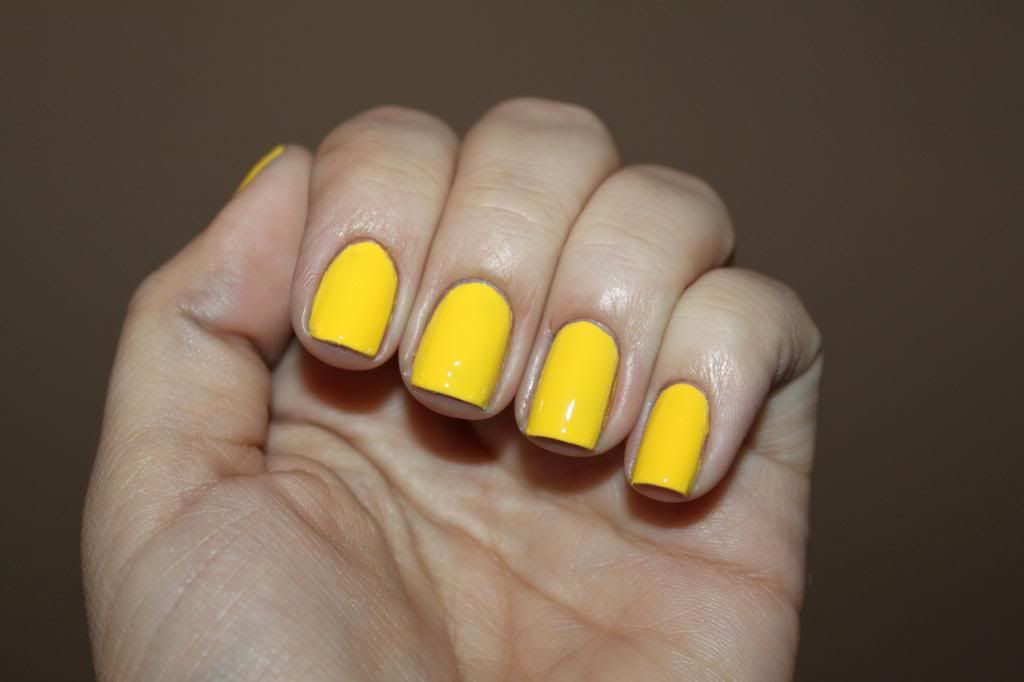 So it's sunny and bright in New England, it's an awesome 48 degrees outside (warm for this time of year, trust me!) and I wanted to wear a bright sunshine yellow. I was so happy with this application, if you paint with yellow you know what a pain it can be. This polish has a wonderful opaque pigment that have great coverage, other than my Sally Hansen Insta-Dri Lightning, this has been the only other yellow I will gladly use again.
Brand: Color Club
pigment: a bright electric blue
price: $9.99/ 7pc set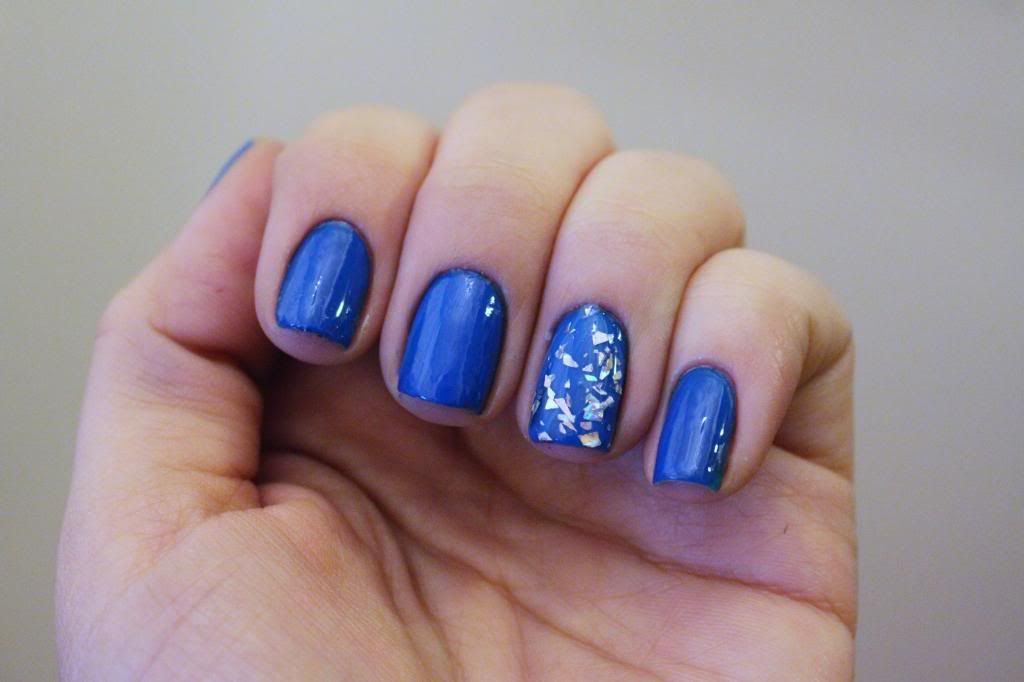 Ohhhh I'm loving this blue!! I am a sucker for anything within a medium blue hue, and this falls smack dab right in the middle. The polish goes on a bit matte, but with a top coat it shines with an amazing glossy shine. I had a hard time capturing this color correctly because the flash was washing it out a bit, so this is without flash. I put some chunky glitter flakes on my ring finger for an accent nail.
Brand: NK
pigment: a creamy green with white shimmer
price:$1.99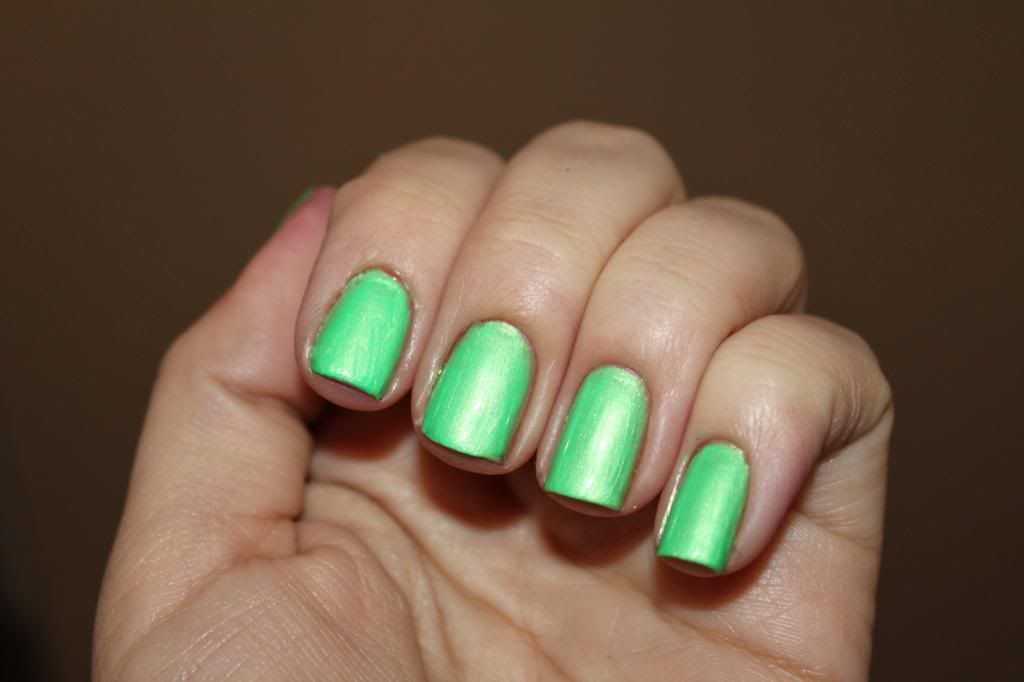 I've had this polish for a while. It looks so bright and on the line of neon, but when I put it on and took photos of it, it looked a bit washed out. If you look close it has a white shimmer that washes it out a bit. Overall it has very nice coverage. It did take me four coats to get the polish to where I wanted it to be.
Brand: Color Club
price:$.2.49 (clearance)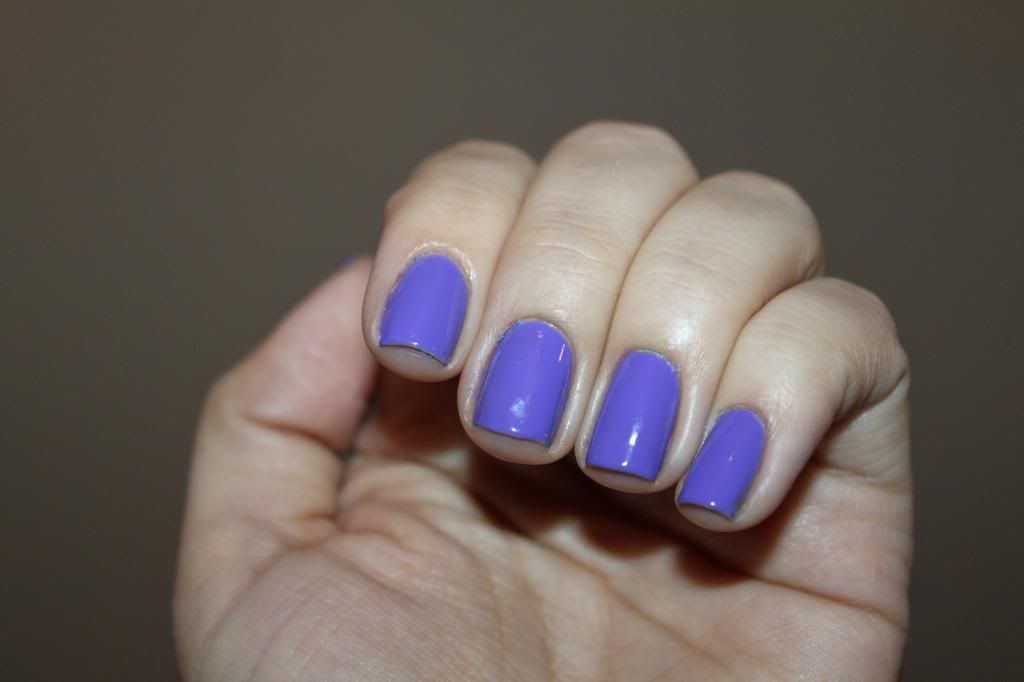 I think because of Spring time that I am totally feeling medium purples right now. I got this polish on clearance when visiting New York, and had to try this color on right away. Again it had a bit of a matte finish, but I put top coat on it and made that shine come out.
I really wanted a bow on this design!!! So I took a light blue polish and put nail striping tape on my nails. I hit my ring finger with the light blue, added a top coat and put a happy little bow that went along with the color combo. I though it came out so cute and adorable!
Brand: Petites Color Fever
price:$.74 (clearance)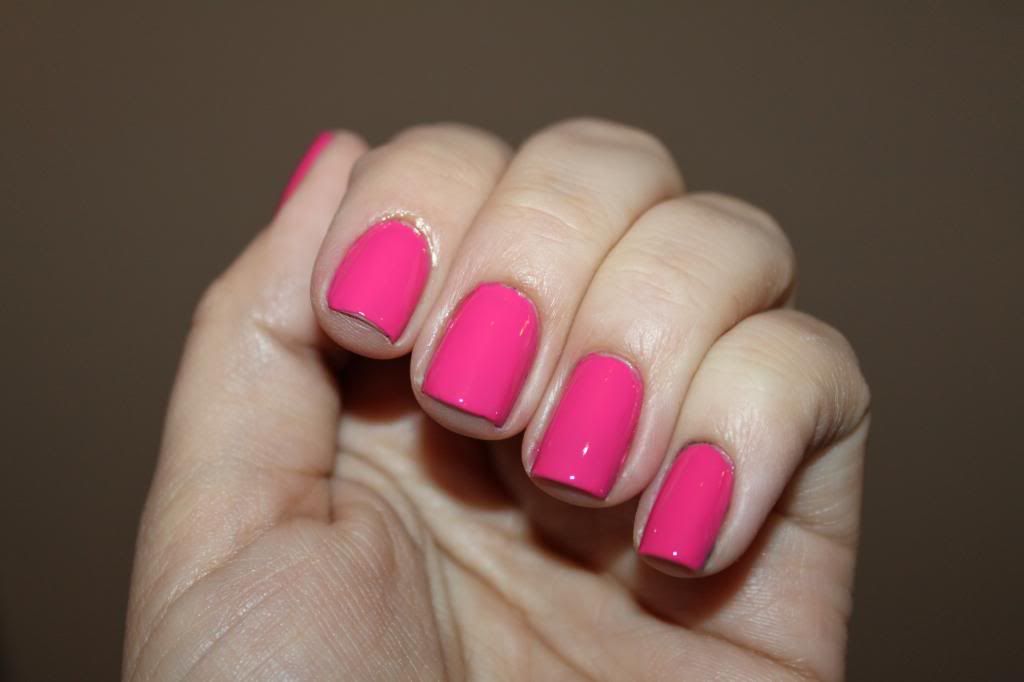 I found this polish at Rite Aid a few weeks ago hanging out in the clearance section. I noticed they clearanced out a bunch of Color Fever and CQ polish. I don't mind trying these lines on clearance because you rarely hear about them. This color did what Color Club does, dried to a matte finish. I hit it with a top coat and the shine came to life. Three coat coverage and a beautiful bright color, for $.74 was totally worth it.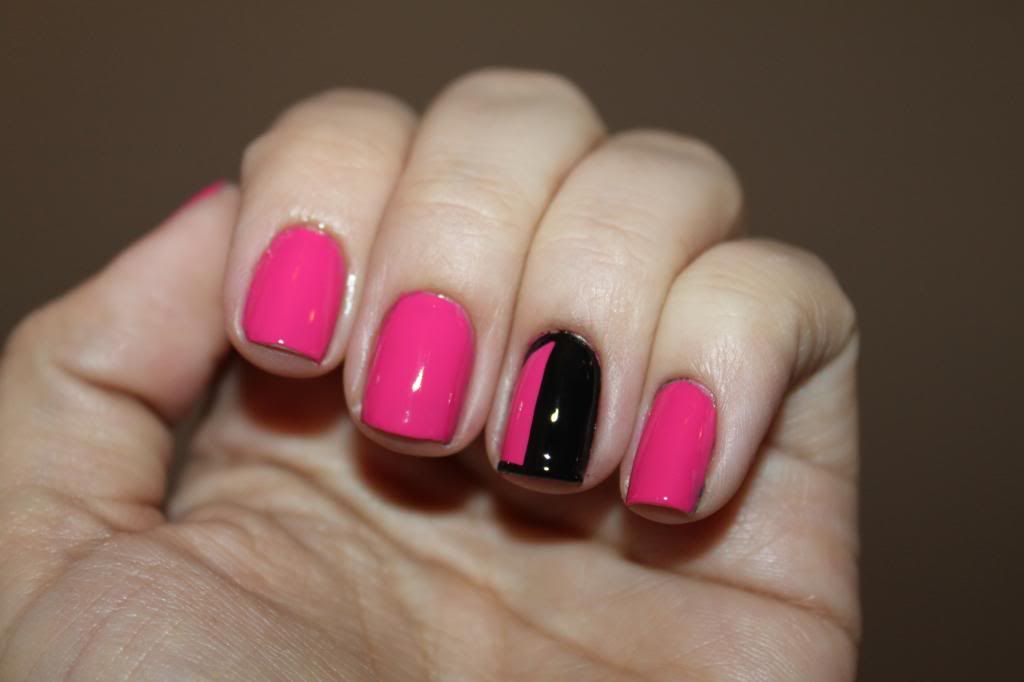 I wanted to practice doing the border/color block nail again so I took a striping brush and started off with a border nail. Then I took the brush down the middle and filled in one side with the black polish.
Brand: NYC
price:$.99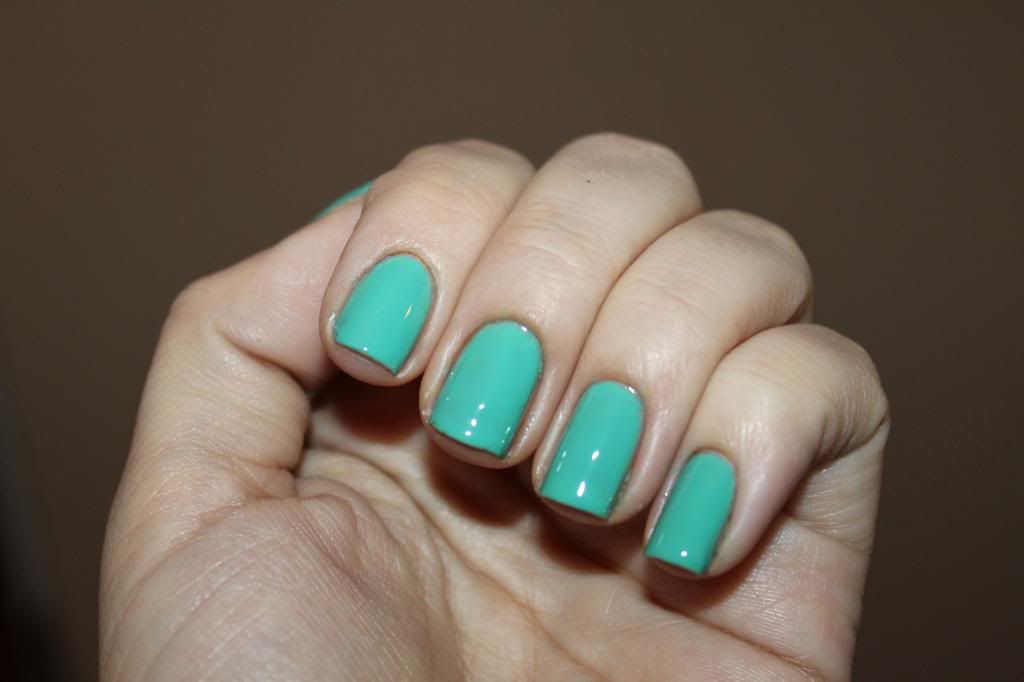 I found this polish in the NYC basic line in CVS last month. I think they just added this color to the current line. This is a beautiful and calm teal polish that has great coverage and is a great price. I kept the polish as is because it just stood out on it's own.
Brand: Sally Hansen
pigment: a deep olive green
price:$2.49 (clearance)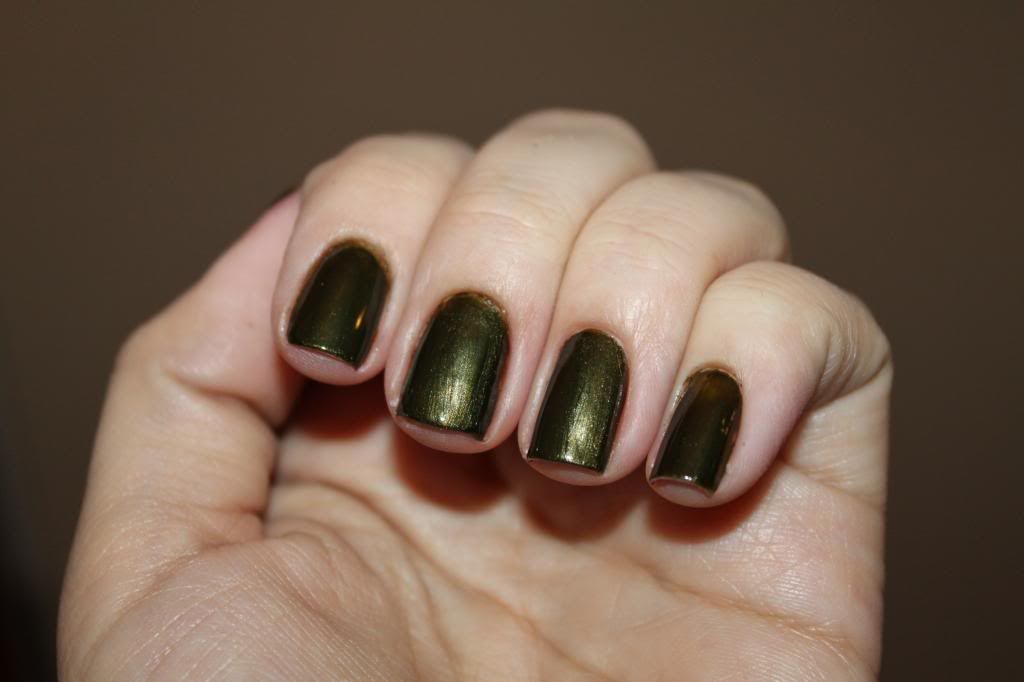 I've had this polish for a while now. This was part of the old formula from the Salon Manicure line. I think it was a limited edition release. This is a deep and metallic green that I had my eye on for a long time and just waited for it to go either on sale or clearance. Well it went on clearance before it went on sale! With the help of clearance, coupons and employee discount I got the polish that was $8.99 to a delightful $2.49. Great coverage, a little streaky but a beautiful finish with a top coat.
Brand: Sinful Color
pigment: a creamy cobalt blue
price:$.99 (sale)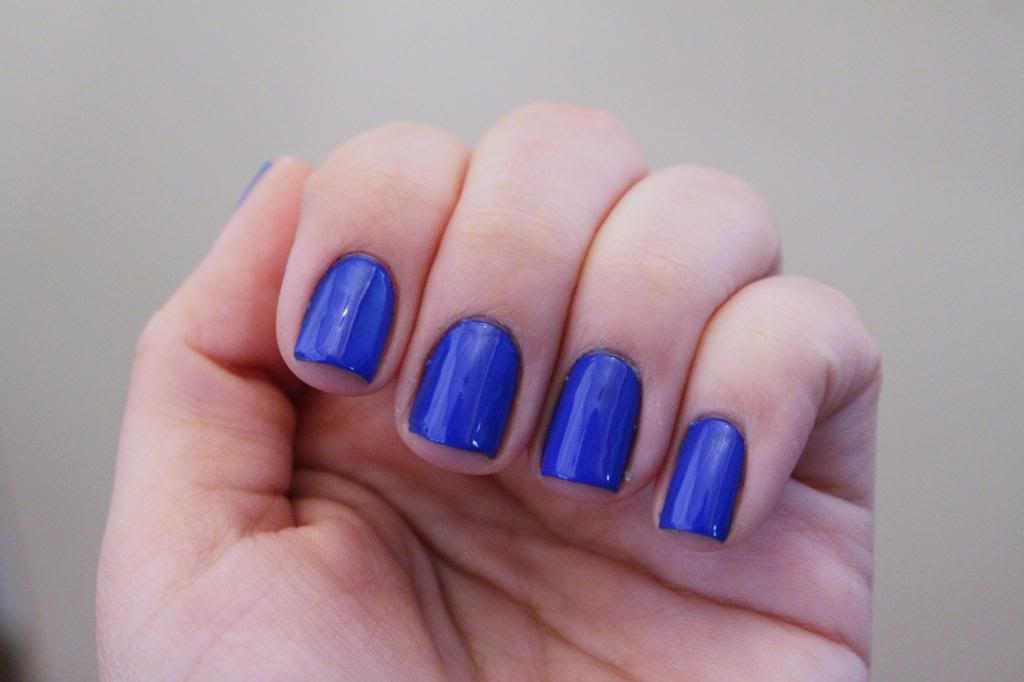 Ohhhh I love this color. Sinful Colors added a few new bottles to the basic line, and this is one of them. It's a beautiful and creamy formula and a gorgeous pigment. I held off for a few weeks before I wore this color. The wait was worth it, I suggest having this polish in any collection.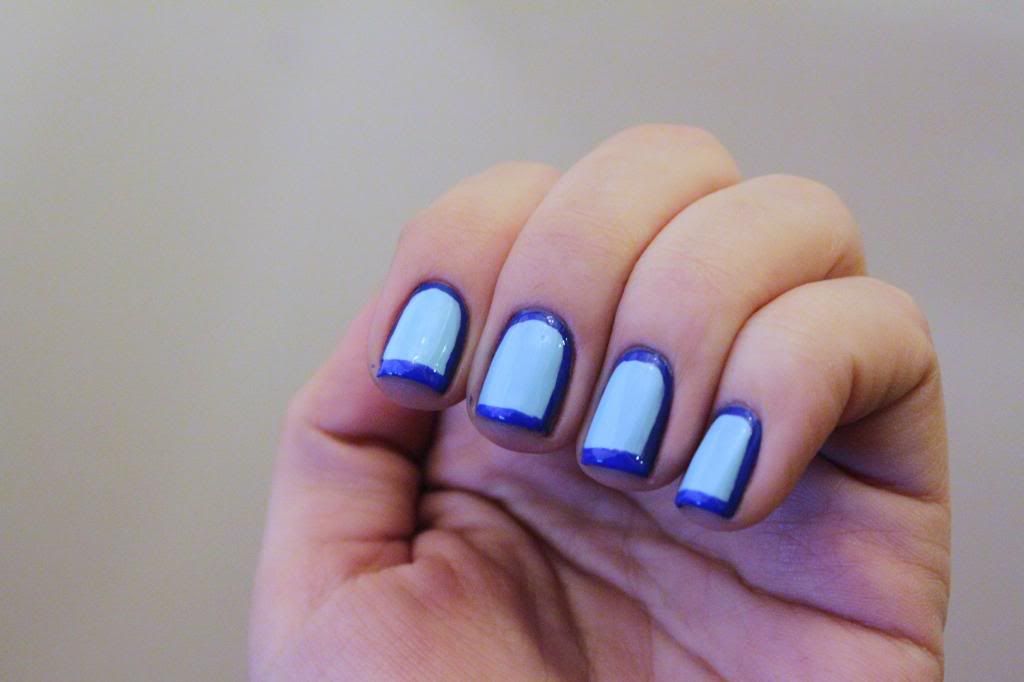 To keep the look cute and simple I made it into a border nail with a light blue polish in the middle. This is one of my favorite looks to do with polish now that I have figured my technique out. Hope you enjoyed this long and over due update!