A little bit of a late/early post today, depending on how you see the world I guess. Today I have a couple of beautiful colors. One is on the deep and dark side, and the other is on the happy and pastel side. Enough with the chit chat, I know you like looking at the photos more than reading this ;D
Brand: CQ
pigment:a deep teal leaning more towards the green side
price: $.79 (clearance)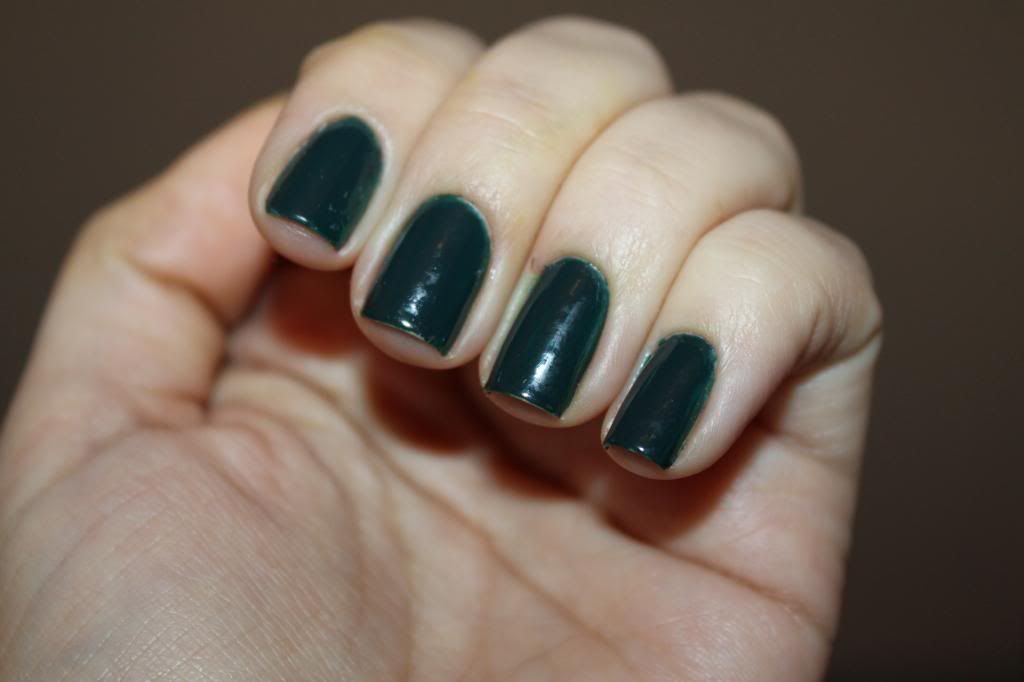 We have this deep teal that is bordering on a forest green. I've been enjoying my CQ polish that I got on clearance, like I said before I'd buy it if the price point wasn't $4.00 a bottle. Now some of the polish did spread a little thin, and I should have hit it with three coats, but for what I had planned it was enough.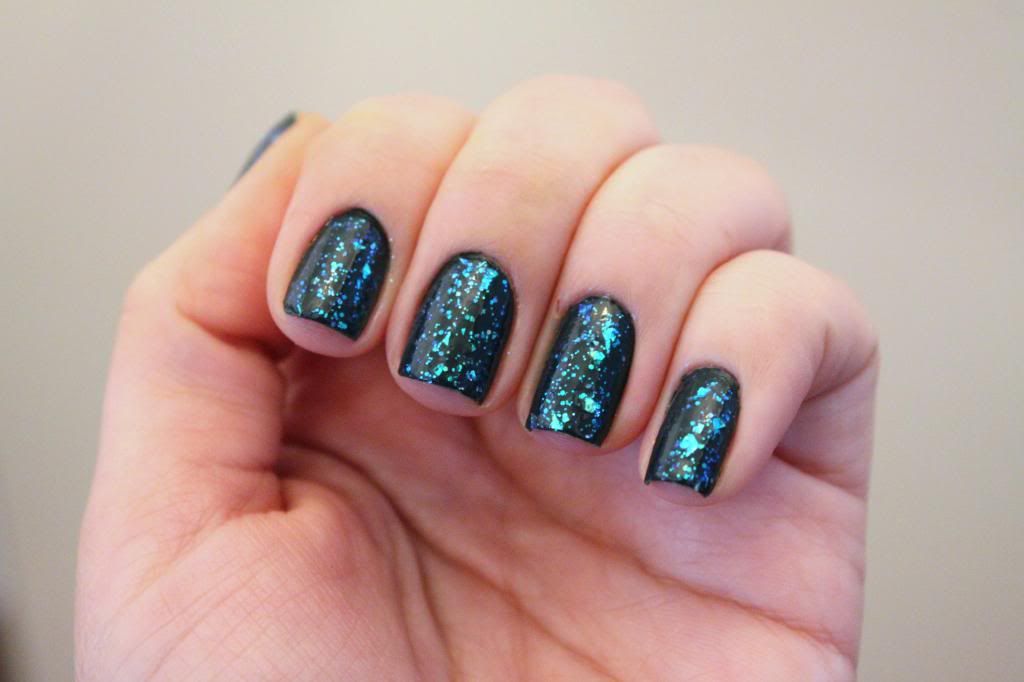 I took the lovely Green Ocean polish from Sinful Colors and I put it onto of this deep polish to mix and match a deep glossy color with a bright and eye-catching green glitter.
Brand: Color Club
pigment:a light rosy-purple
price: $9.99/7pc set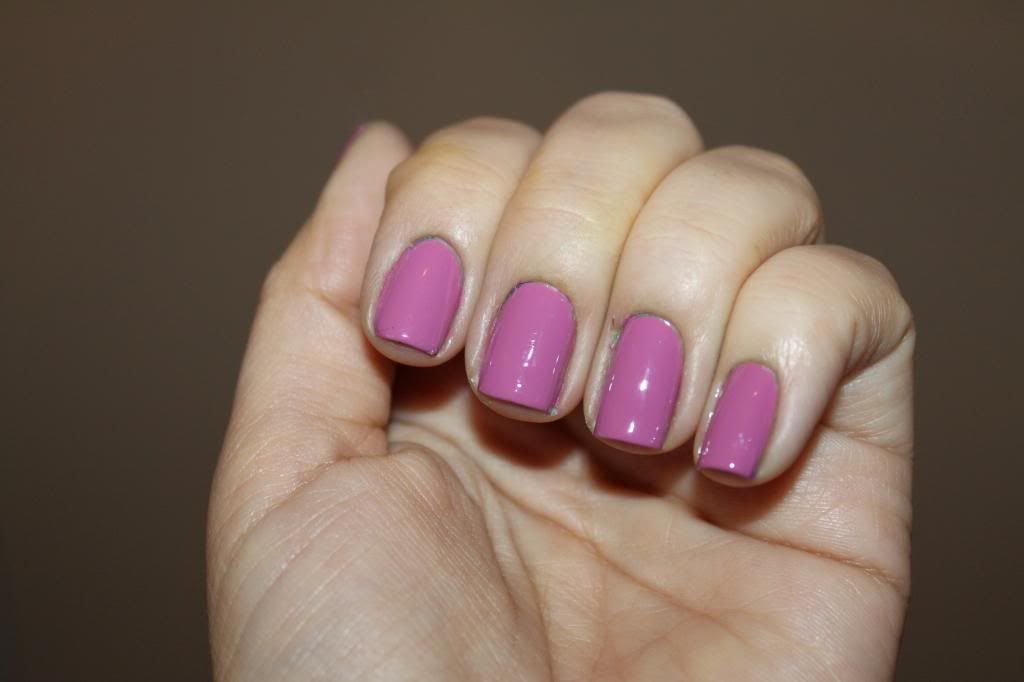 I am loving Color Club pastel colors right now. Seriously I blame it on the season! It was another cold day in New England today so I needed a burst of Spring in my day. This had beautiful coverage in three coats of polish and a nice glossy finish with a top coat as well.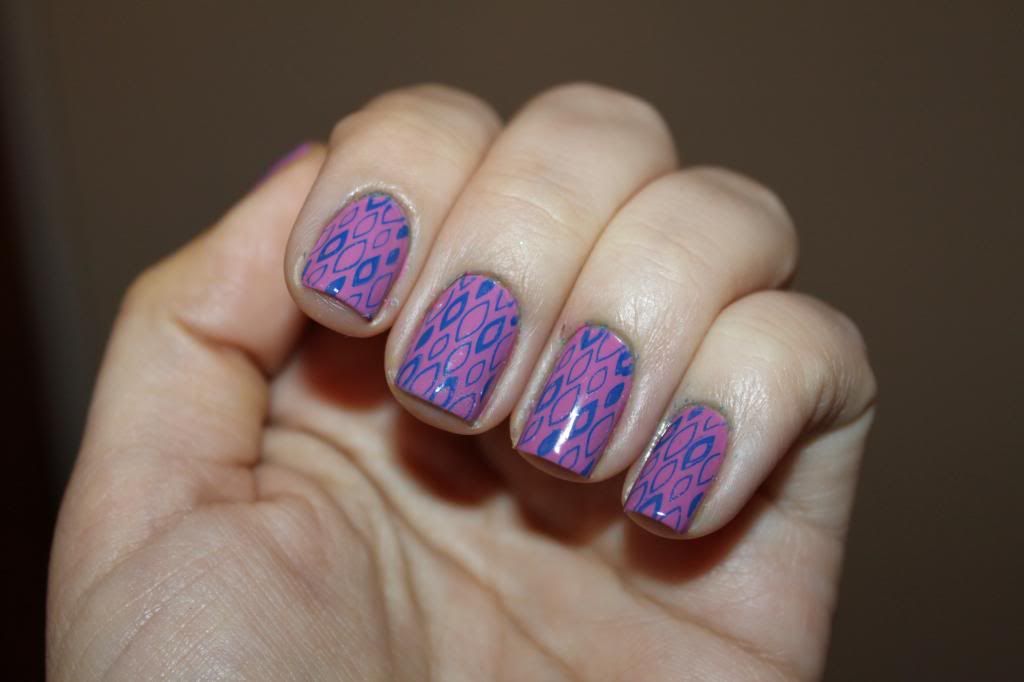 I added a Mash plate design on top of this lovely pastel color. I used Pure Ice French Kiss to add the design. I was worried the colors wouldn't work together, but I was surprised to see they worked very well together. My only thing is that the blue does bring the rosy-purple down into the cooler shade, but other than that I am very happy with this design!