Good evening everyone! Just got back from a free screening for the Hangover 3! I had a blast and enjoyed the movie a lot! Well I am keeping this simple and sweet, nothing new to share other than the movie!
Brand:ELF
pigment: a deep plum purple
price: $10.00/ 14pc set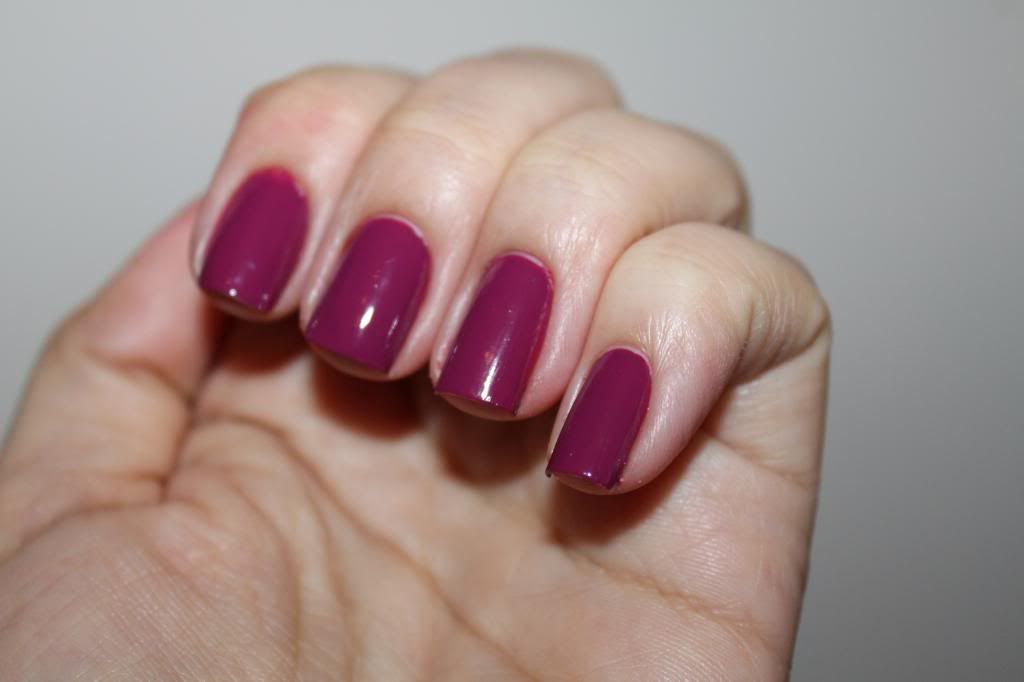 This deep and rich plum purple is so beautiful. A glossy and creamy finish with just two coats to apply.
Brand: Milani
pigment: a red textured polish
price:free (prize)
Trying out this textured polish is really turning me off from the trend. If i didn't get this set for free, I don't think I would have picked it up. I don't know, I'm just not blown away with the application and thin polish with this color.
Brand: Venique
Name: I'm A Sucker For Wedges
pigment: a neon pink
price:free (prize)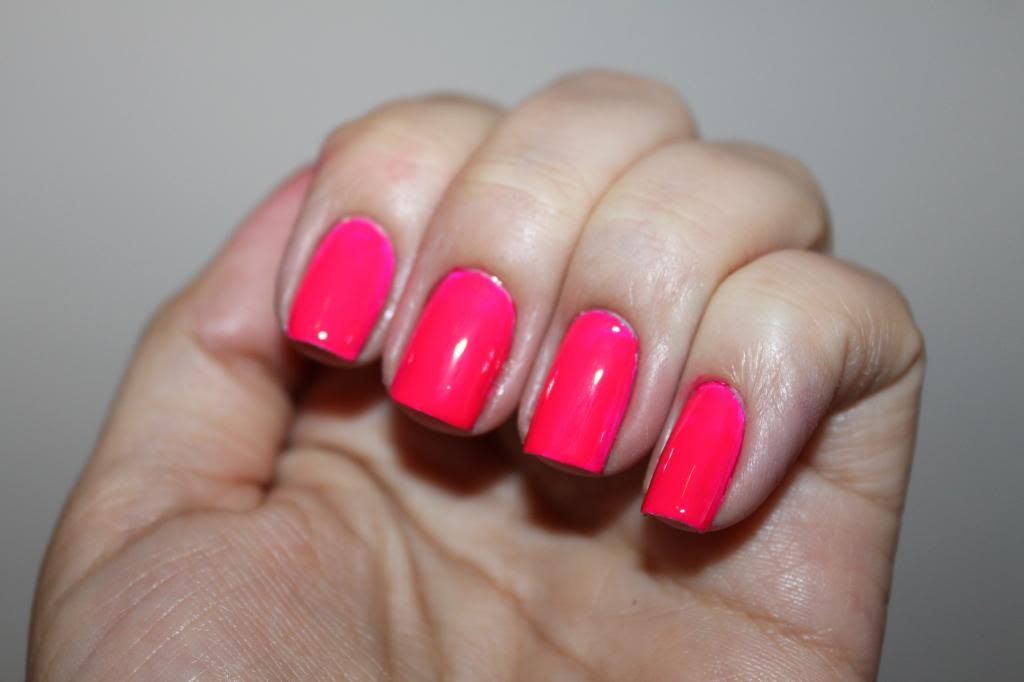 Hello neon pink! With the flash it does wash out near my cuticles, indicating that I was very light handed in those areas. But the overall look is so bright and eye popping! I'm glad neons are coming back for the warmer weather, I love wearing them!
Brand: Fresh Paint
pigment: a pastel green
price:3/$5.00
I forgot I grabbed this polish a while ago. It's so simple and such a creamy green. I stopped at three, but I think it could have used one more. Other than the polish being a bit on the thin side I enjoyed the color very much!
Brand: Wet N' Wild
pigment: a deep metallic blue
price: $.99 (sale)
I've had this polish since last Halloween when I grabbed the whole seasonal line of polish on sale. This polish had great coverage with two coats, and a wonderful metallic shine.