Hello everyone! Oh man I have had a very busy weekend! We are almost a month away from the wedding! We have booked our Honeymoon to Vegas and then Puerto Rico!!! Two weeks of fun and sleeping in! Been making some finishing touches on plans, and we are just about ready to go! Also we are getting very close to the one year mark! Well enough chit chat, onto the polish!
This polish came out this year with the spring collection if I do recall. I'm not a big fan of orange (as you all should know) but this shade was really nice. Not overly bright, but not very muted. Smooth and beautiful coverage.
Brand:Pure Ice
pigment: a iced purple-blue
price: $1.97
A polish with a purple undertone. But under the flash you can see that it is a blue toned polish. Smooth coverage, but a bit on the thin side.
Brand: Sally Hansen
pigment: a light metallic green
price: $1.00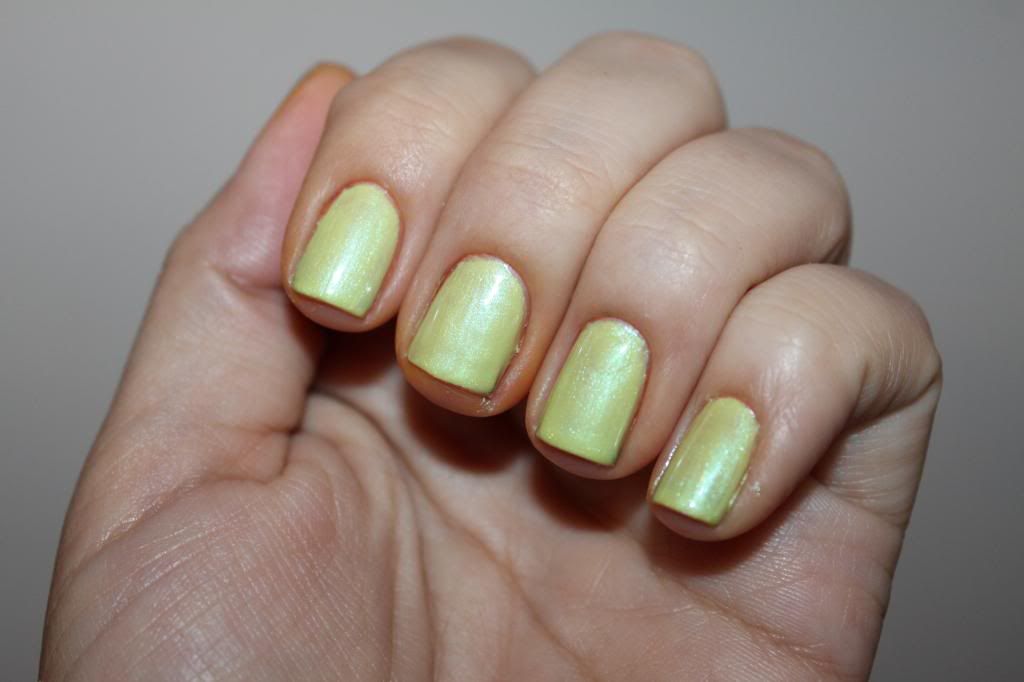 oh, no wonder this Insta-dri polish was in a Dollar Tree, horrible coverage! The color is like a muted metallic green, and is very lack luster. A thin formula with a very weak pigment. Glad I didn't spend the usual $3-4 on a bottle, yuck this was a disappointing polish.
Brand: Sinful Colors
pigment: a skin tone polish
price: $1.99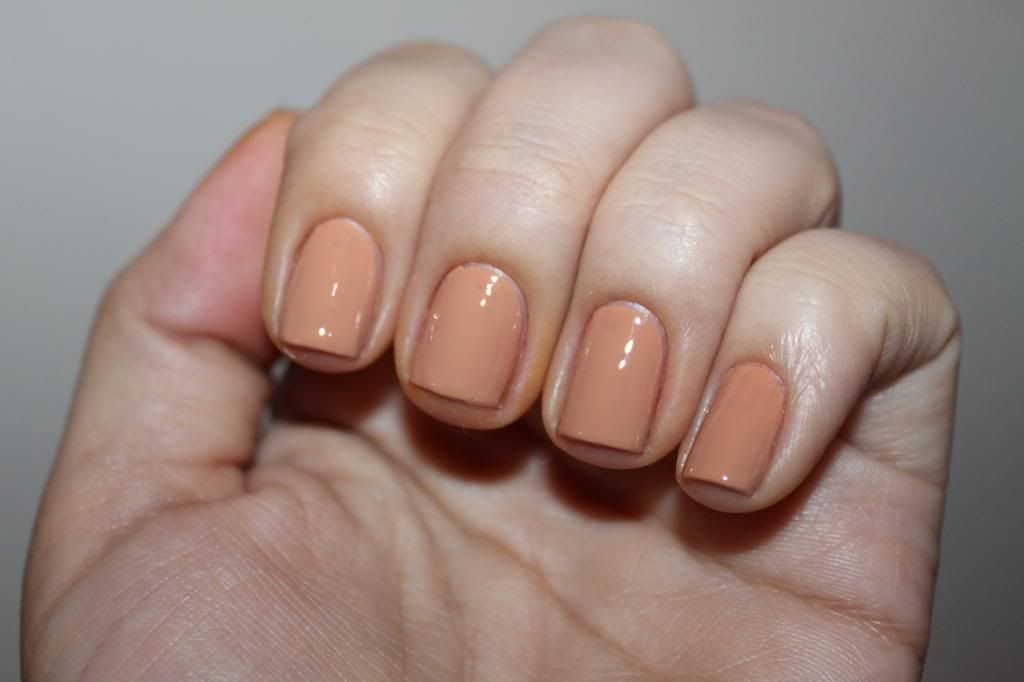 I saw this color a few months back on one of my favorite blogs and had to go out and get it. A very beautiful nude color with a nice creamy finish and very lovely pigment. You really can't go wrong with SC polish, and this color is just beautiful.