Happy Monday everyone! Hope you had a great weekend filled with football! That was a tense game!! I was watching it on and off because well, my team didn't make it this year (next year Pats!) I was feeling some super bright colors for the past few days. We got light snow all of yesterday with cloudy skies, so my bright mani really fought away the winter blues. Shall we?
Brand: Jessica
pigment: a bright and glossy orange
price:$7.99/ 7pc set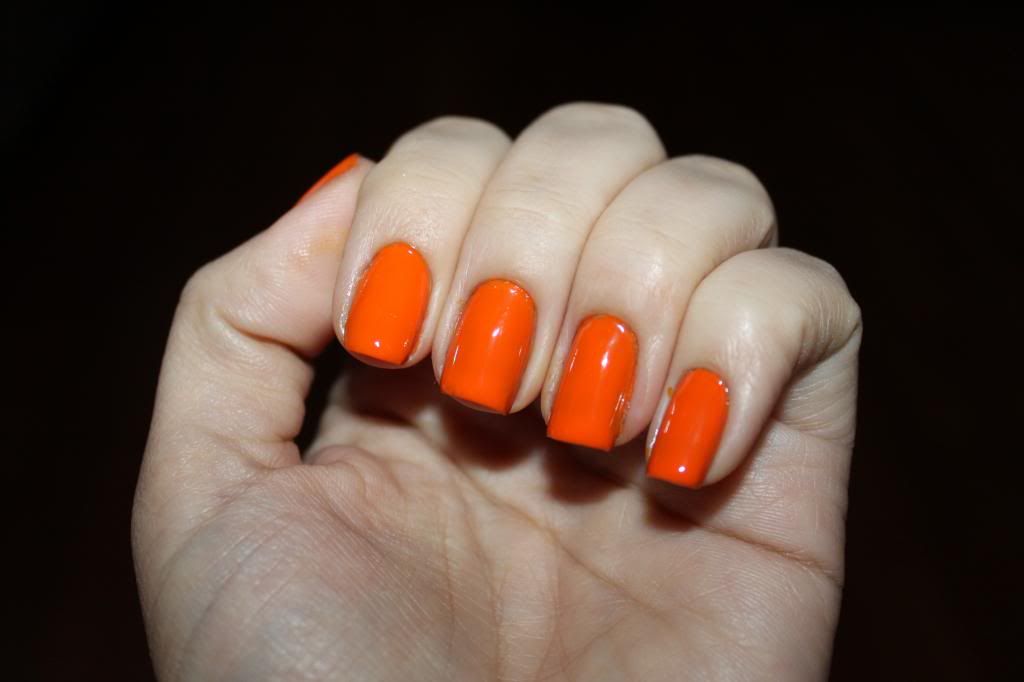 Ohhh look at this color! Bright and glossy! I found this color hidden away in my stash, and I just had to put it on. I got this color last year after a trip to Marshall's, found a nice nail polish set there. I might have switched colors out that I wanted (I know, I shouldn't have, but you can only enjoy so many shades of pink and red in one set!)
This really is a delightful summer color, but it's been so cold in New England that I decided to put a little bit of bright sun rays on my nails.
Brand: Pure Ice
pigment: a bright and delightful pink
price:$1.99
Ohhh look at this hot pink! I was surfing again in my stash and came across this forgotten polish. I think I picked it up last year around Fall. This is a bright and creamy pink with a super glossy finish!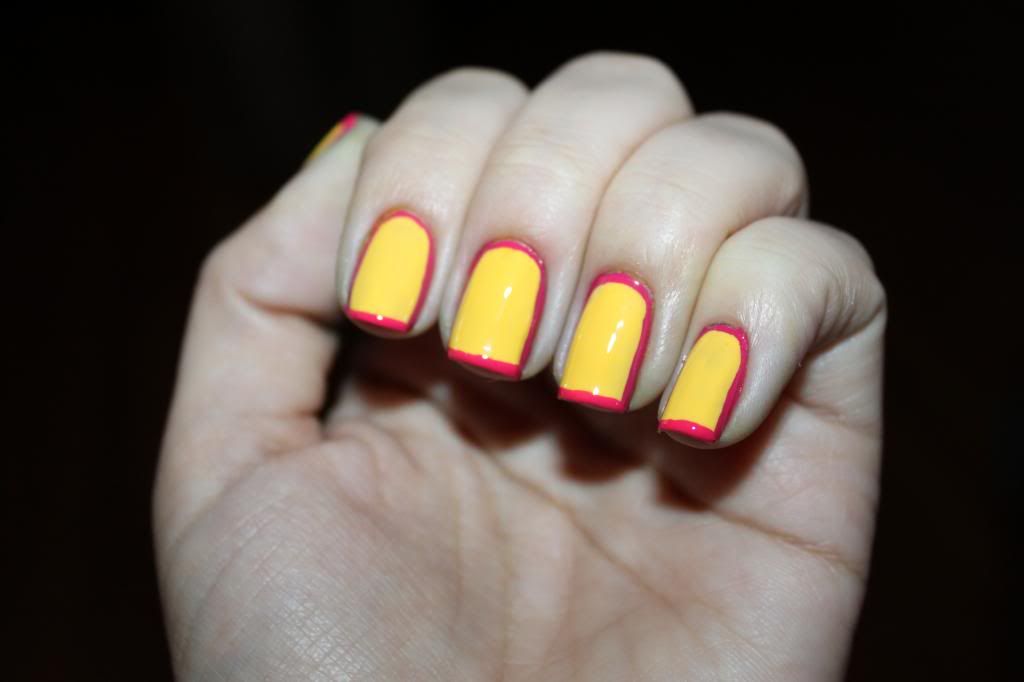 Inspired by my Tokidoki calendar combo for February I decided to do a border manicure. I hit the middle with Sally Hansen Insta-dri Lightning to create this pink lemonade combo. I forgot how fun this look was, and got a few compliments on it!
Brand: Essence
pigment: a simple bright sky blue
price:$1.99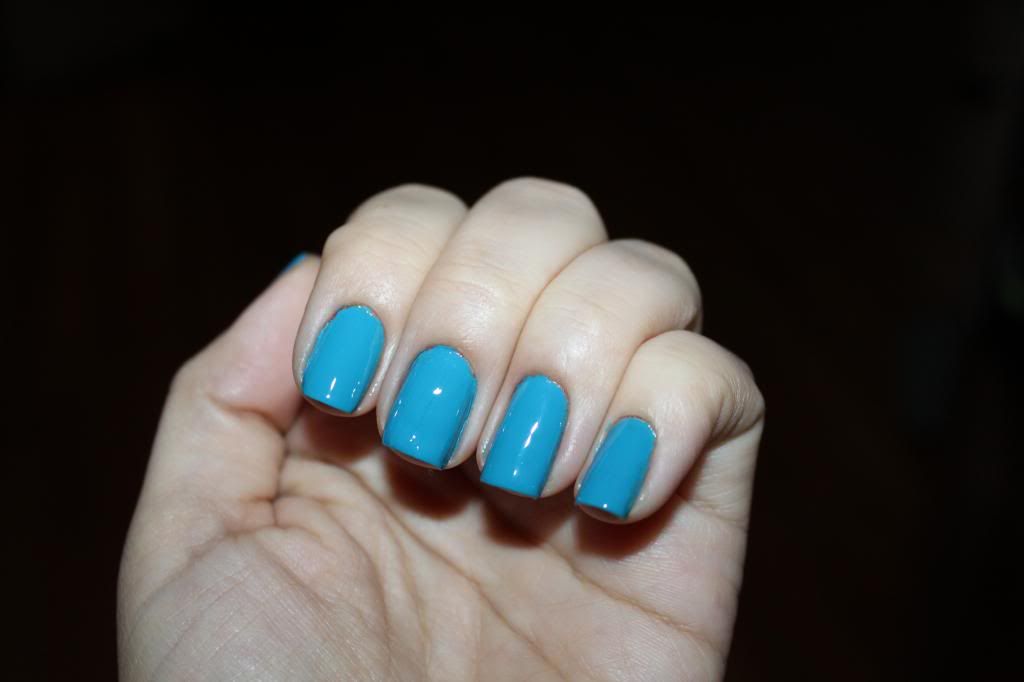 Am I the only one that has a hard time finding this polish? Every time I go into Ulta they're always sold out of a lot of the colors. Well I have been lucky enough to find some polishes. I think I picked this up last year when the new bottles just came out. This is such a beautiful and glossy blue. I'm glad they made the bottles and handles a little bit bigger, much easier to paint with.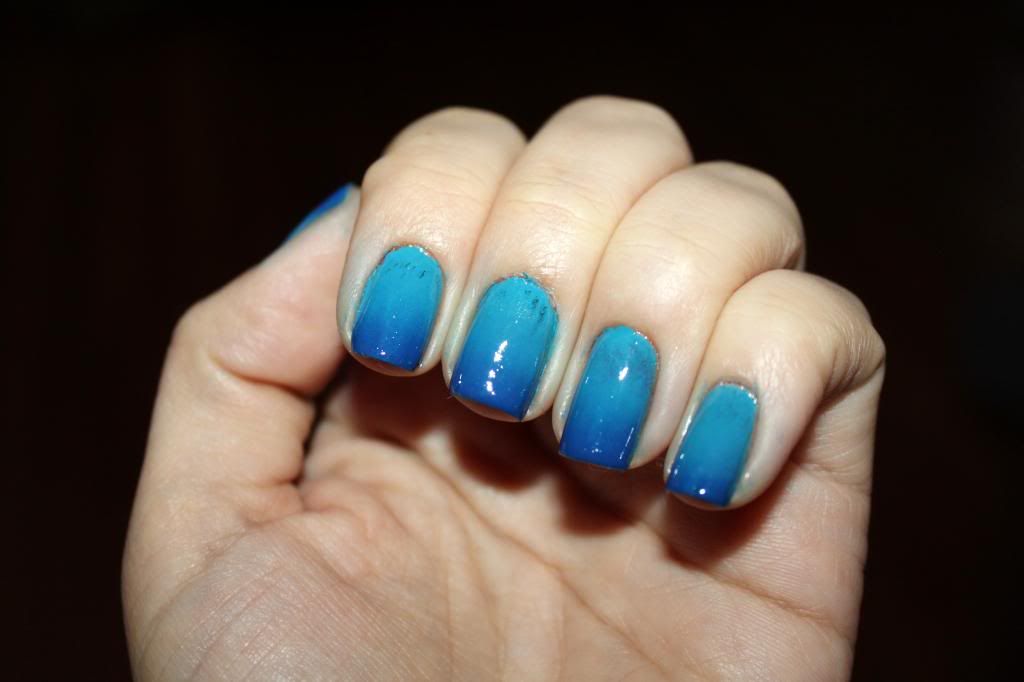 In a fun mood I decided to make a blue gradient from light to dark blue. I think this looks so beautiful, like the ocean or a summer sky. I was a bit impatient and didn't wait for the layers to dry so some of the lighter blue polish came off. Doesn't matter, it still came out really beautiful.