Hello everyone! Oh it is cold outside with this blizzard pounding the North East like nobody's business! We've bunkered down at our place and hope to stay here for at least the next 24hrs or so. I hope everyone else is some place warm and snow free! Well let's keep our minds off the snow and on the polish!
Brand:Zoya
pigment: a metallic green
price:$5.99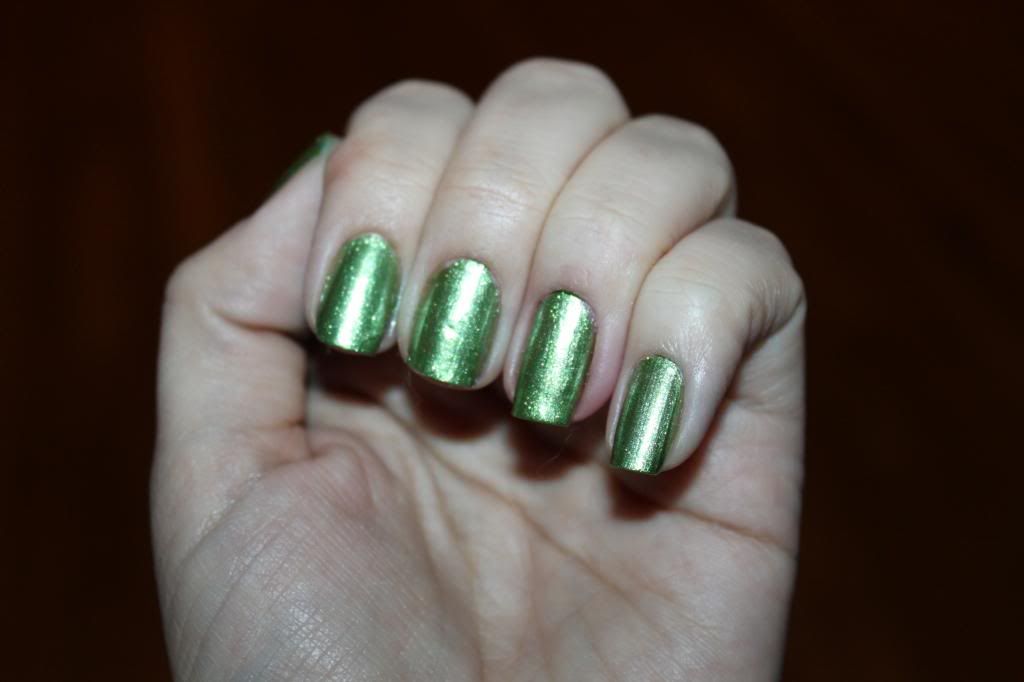 This is my 3rd Zoya polish that I have ever owned. I got it on clearance plus I had a 20% discount coupon (on snap!) This color caught my eye because it was a gorgeous metallic green. After putting it on with two coats I realized that the metallic polish from Sinful Colors looks just about the same as this one but costs much less! It was still a beautiful color, and not a bad price for clearance polish ;D
Brand:Jesse's Girl
pigment: a bright and glossy blue
price:$2.99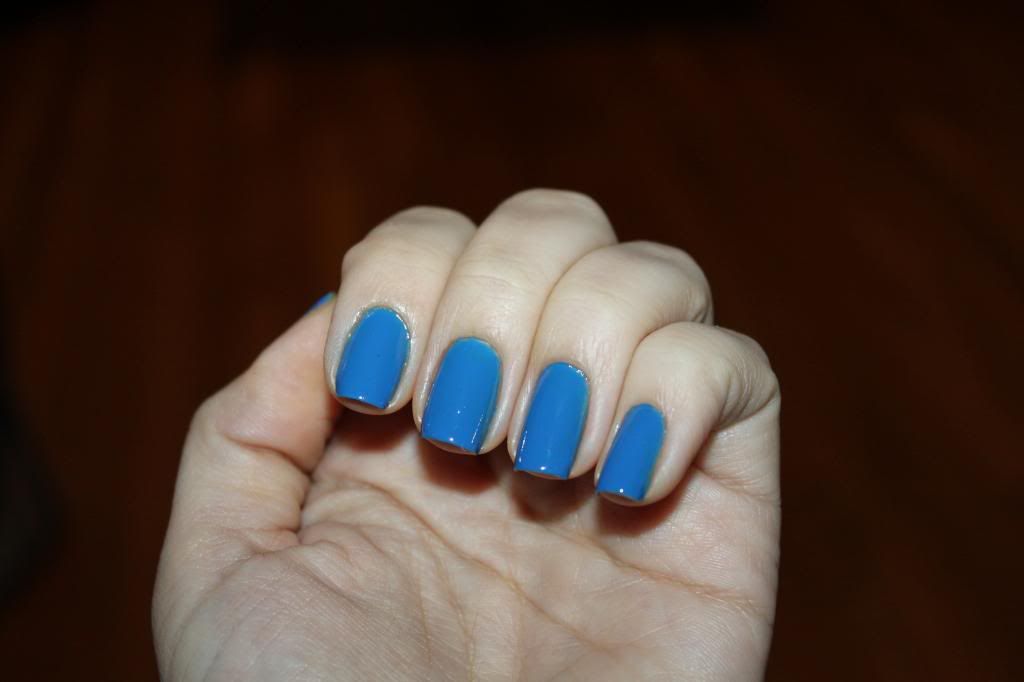 I know, I am a sucker fore a glossy blue. But you don't understand my struggle with this line of polish. I find it hard to spend $3.00 on a bottle of polish. But this color has been taunting me since last summer. The price did go down from last time I saw it ($3.99) so I was a rebel and scooped it up. My only complaint was that the bottle didn't seem to be filled all the way and with 3 coats it looks like I used a lot of polish, but I know I didn't.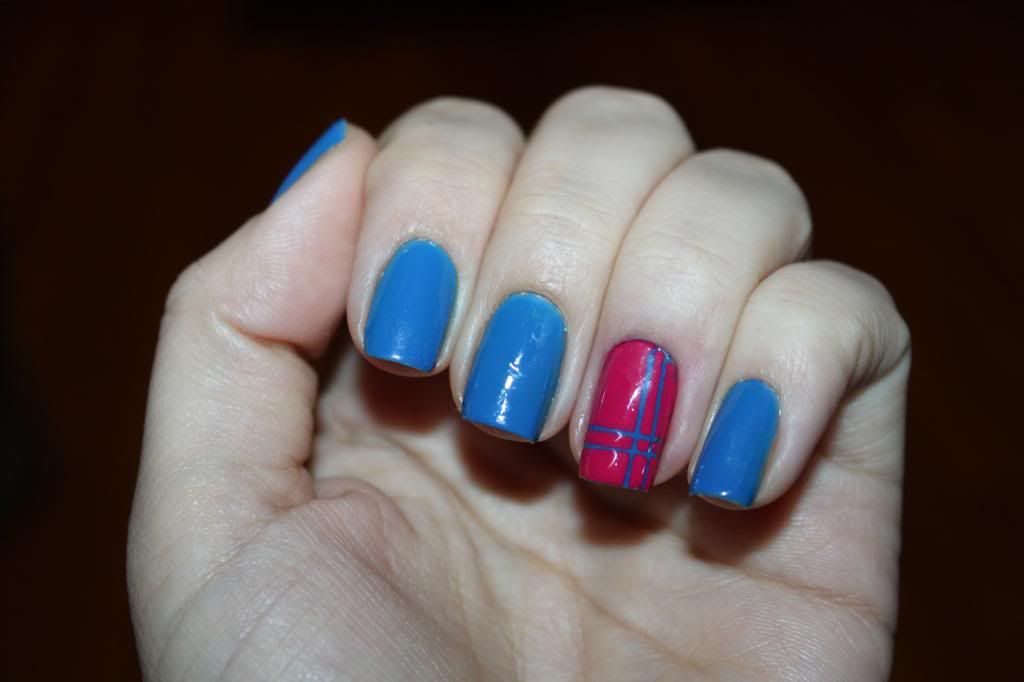 To brighten this design up I used some nail tape and made my ring finger a bright pink accent nail. It turned out very clean and beautiful, and I got a ton of compliments on this look!
Brand:Sinful Colors
pigment: a halfway point between gray and black
price:$1.99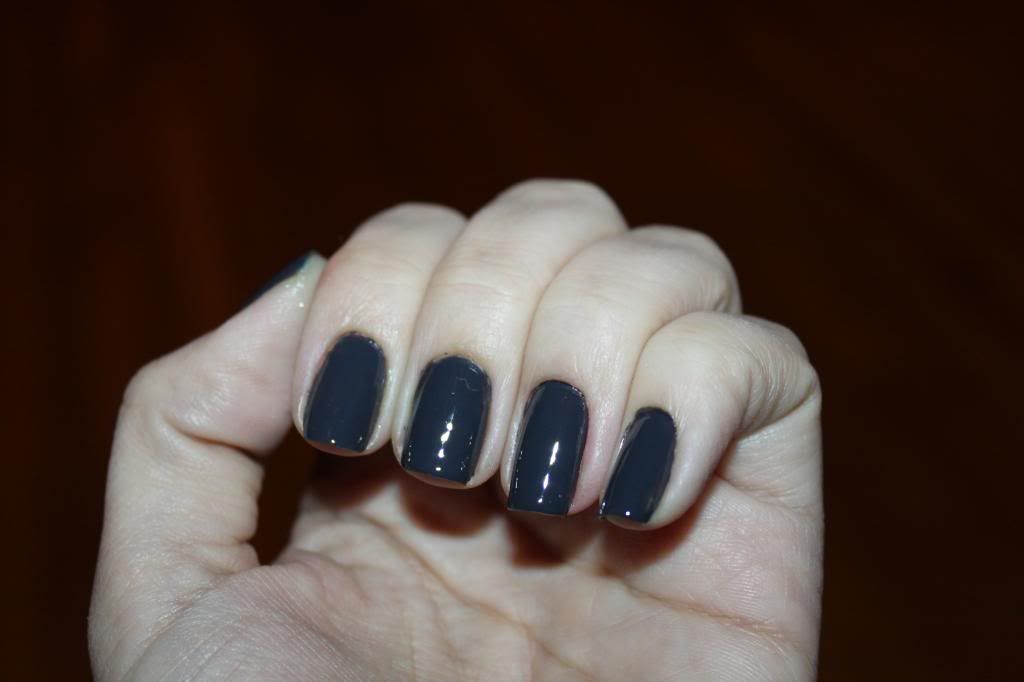 I found this hidden gem in Rite Aid a while back. I forgot I had it until I stumbled across it at the bottle of my purse, so of course I had to wear it. A deep and smokey gray that walks the line between black and gray. Went on smoothly with a creamy glossy finish.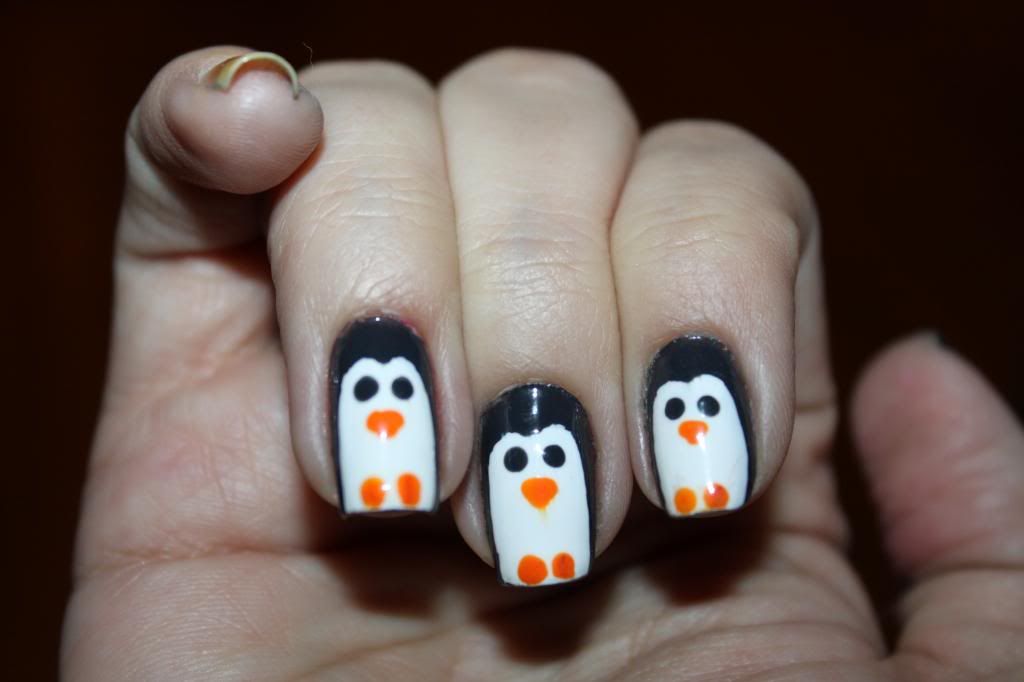 In honor of this cold weather I went back to one of my favorite designs, penguins! I made then with a little V dip this time instead of keeping them rounded. I must say this makes my nails appear much longer than they are. They're very cute and playful and I'm glad they're here for this cold weather!