Evening everyone! I hope you are enjoying (as it is in my house) Taco Tuesday! And yes, we did enjoy some delicious tacos tonight. I hope everyone did the same. We do this every other Tuesday night (best night ever!)
Up here in the North East we are still struggling to clean up the dump that father winter and mother nature decided to pound us with last weekend. It's been hard to get around side streets, and parking is still crazy. But on a good note, we didn't lose power and everyone here is safe.
So onto the polish stuff! I must make a note,two of the polishes I used...well I forgot to take a photos of the before polish and only have photos with nail art on it (oops) I think I was so excited to do designs that I just forgot to take a few shots of the polish by itself
Brand:Milani
pigment: a bright "neon" blue
price:$2.49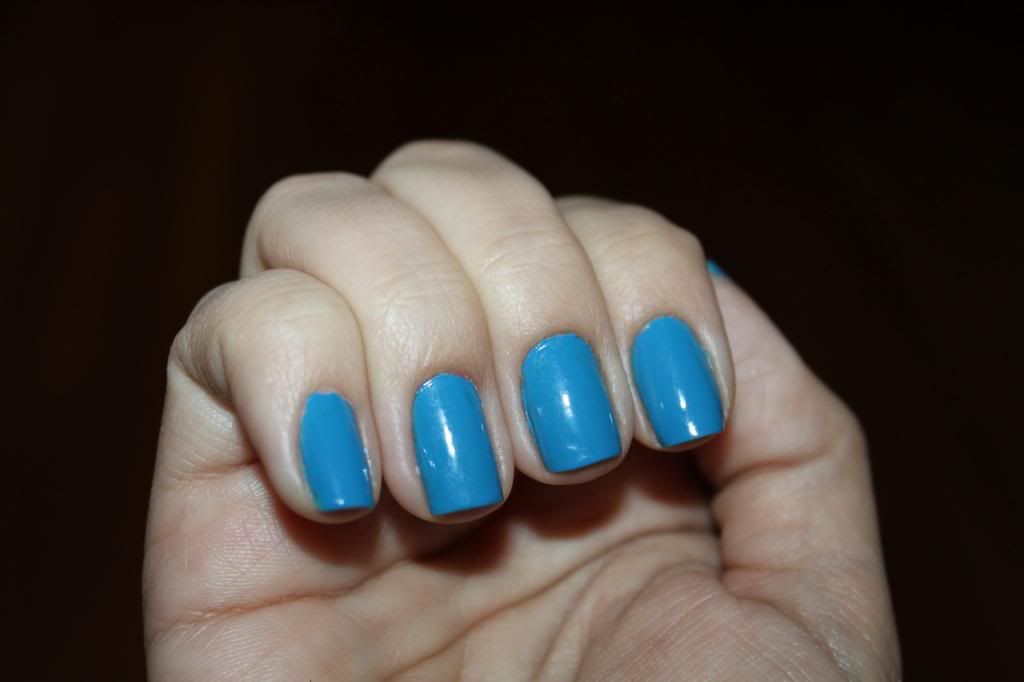 This color is from Milani's Neon line. To be honest, it wasn't that bright. It came off a bit dull with a waxy like finish. I should have put white under it, but with the first coat it looked promising!! Oh well lesson learned, with neons white is always a good chose for a base coat.
Brand: Sally Hansen
price:$.99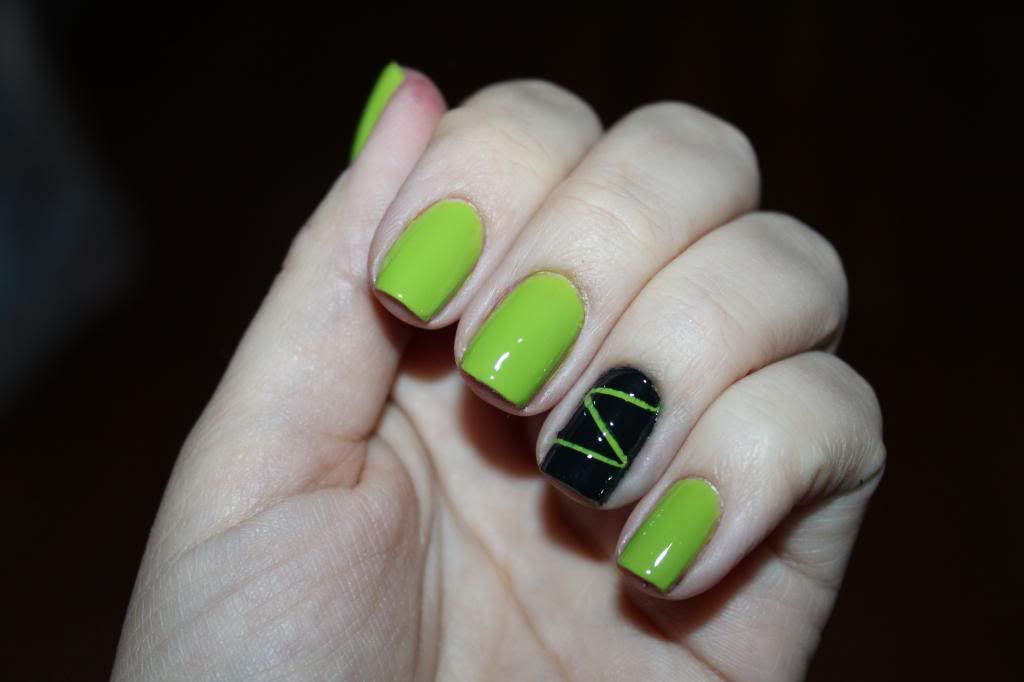 This color is not classified as a neon, it's just part of the Hard As Nails lines. I'm not sure if they got rid of it or if they're re-doing the formulas for this line. But a lot of places clearanced this line! This was three coats with a beautiful glossy finish. I hit the accent nail with a deep blue and made a design with nail striping tape. Over all a very cute and very simple look!
Brand: Sinful Colors
price:$1.99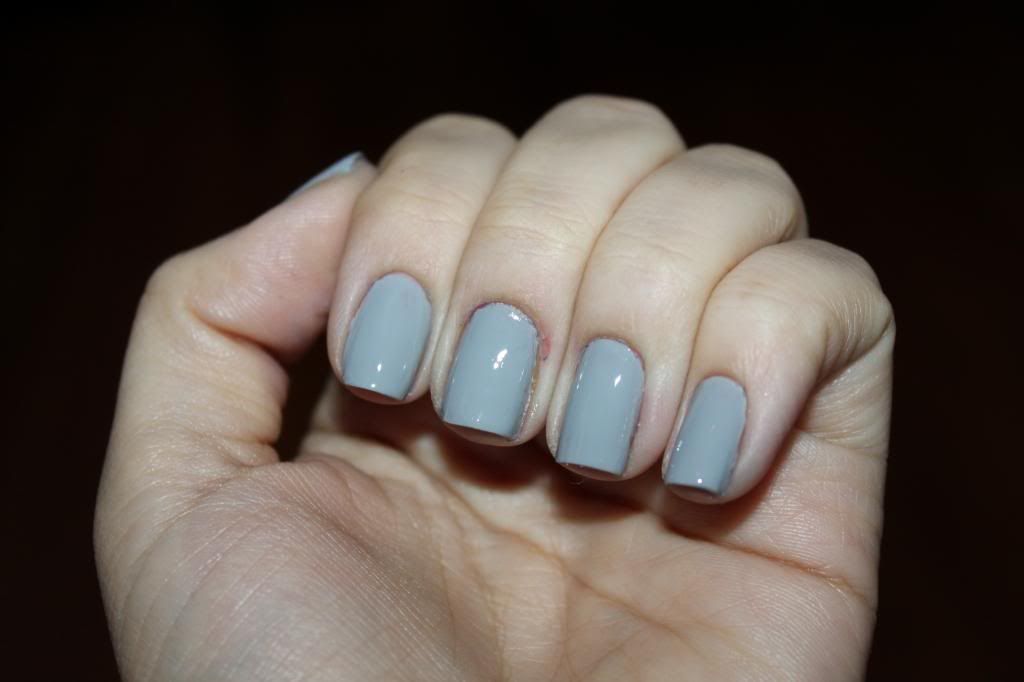 I was feeling this color because of all the overcast clouds we had. A simple yet stunning gray. This is a bit on the lighter gray side. It was gloomy yet chipper at the same time.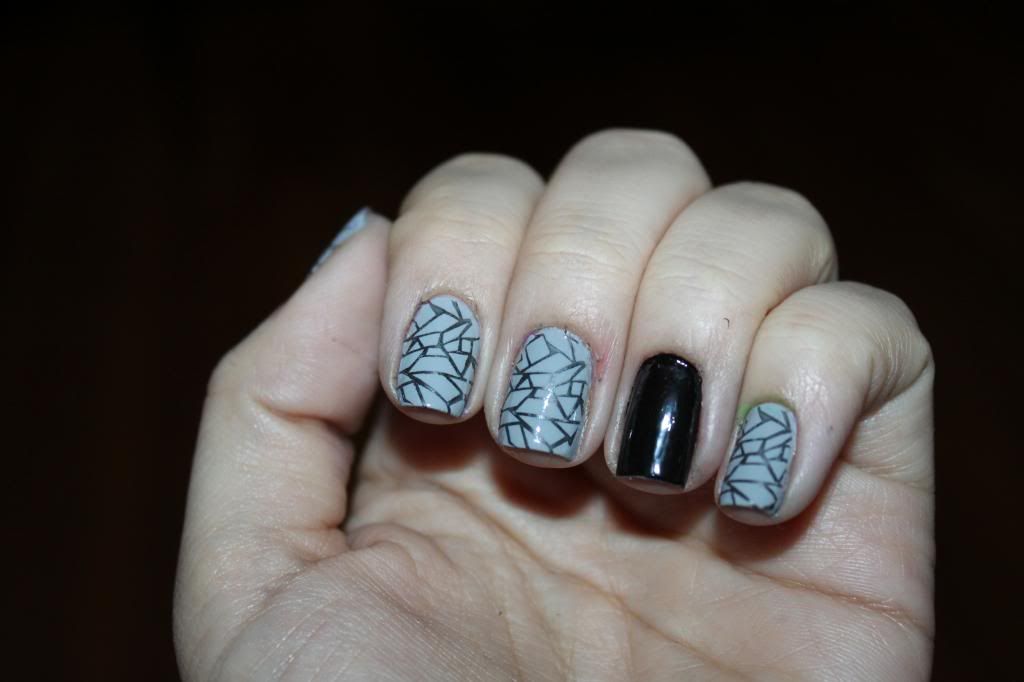 I went with a blacked out accent nail and did a shattered design with a nail stamp on all the other nails. I thought this look really came together. I almost filled in some of the holes with black polish, but decided to hold off and keep it as is.
Brand: Sinful Colors
pigment: a creamy nude pink
price:$1.99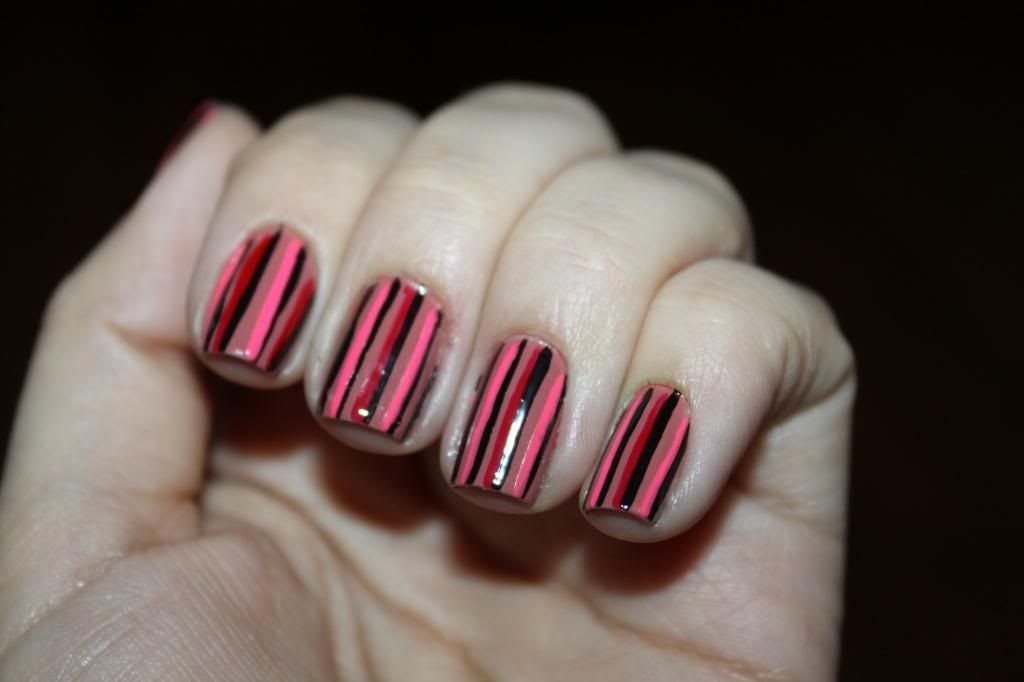 This is my big oops. I forgot to take a photo of the nude pink (but you can see it!) I hit my nails with a very simple pink and decided to add a bit of flavor to this design. All free hand I added black stripes with alternating red and bright pink stripes down the nail. It gives this look a little bit of playfulness and is a cute and simple look for Valentine's Day!