Good evening everyone! Hope you're all staying warm tonight, it is freezing outside! I think I am due for a cup of hot coco after this post. Today I dive into the world of Color Club once again and mixed in a nail foil to make one hell of any eye catching design. After I put the foils on, I kept looking at my nails for a good 10 mins. Enough with the talk, onto the nails!
Brand: Color Club
pigment: a deep gray bordering on black
price:$3.99/2pc set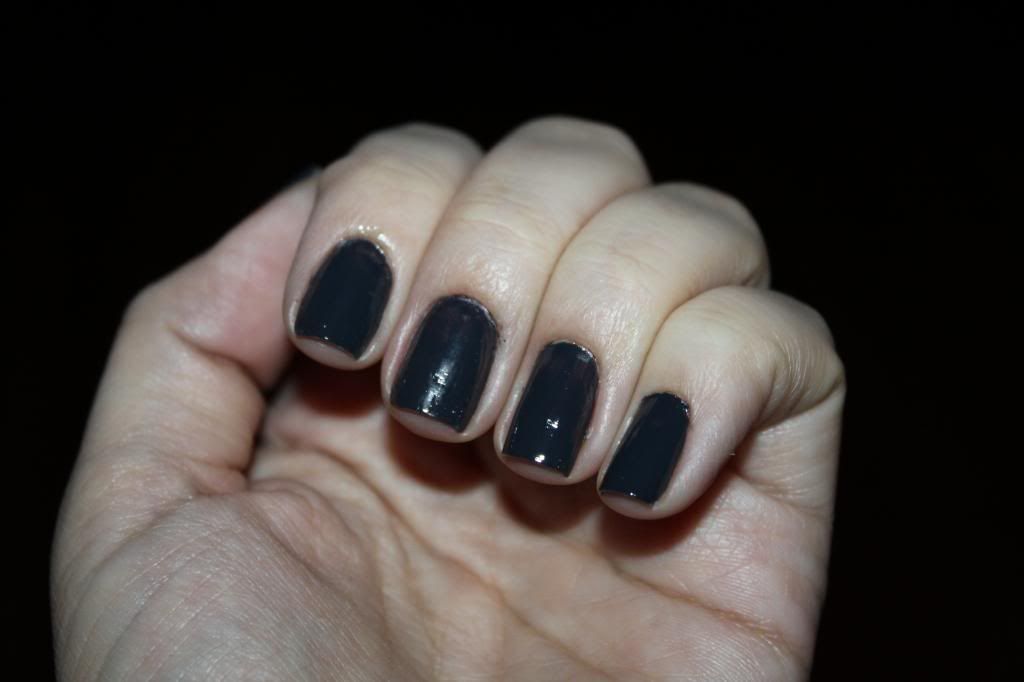 I used another beautiful Color Club polish today! Again the only sad part about these polishes was that they don't have any color names. I one coat on because I didn't need full coverage for this manicure that I had in mind. Even with just one coat it did cover very well.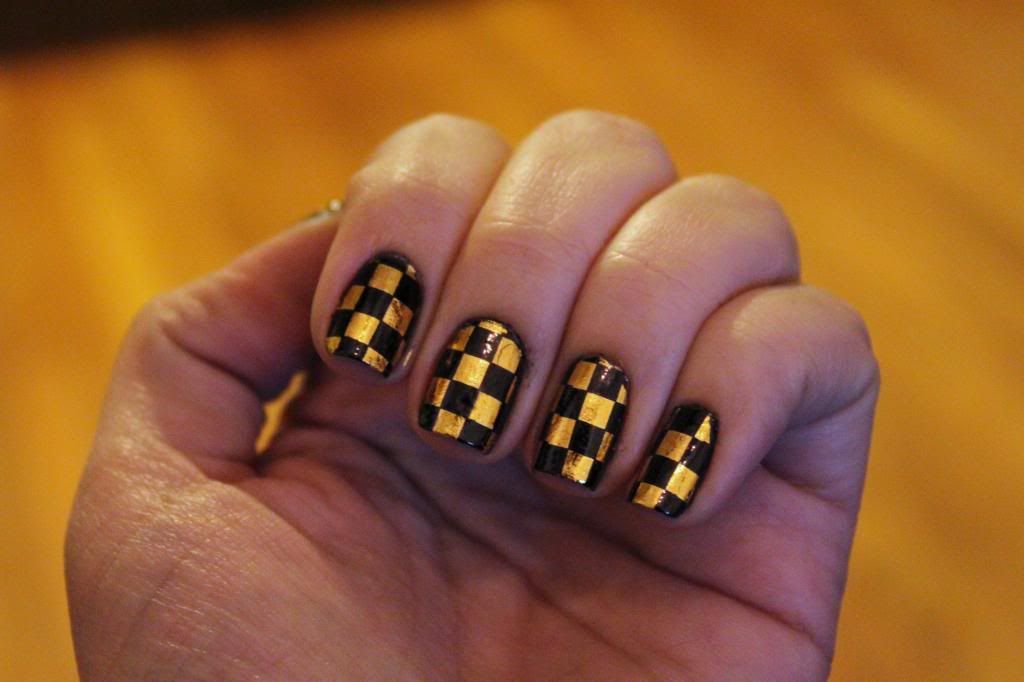 Once again using one of my many nail foils. I applied one thin coat of foil glue and let it dry for about four minutes. After that I rubber the foil onto my nail with a q-tip and got this lovely manicure result. Please forgive the dull photo, every time I used flash the design vanished in the reflection. So this is taken with no flash and I tried my best to adjust the color. It does have gold squares the mix with black ones. This is one eye-catching and super easy technique. I've been enjoying my foils a lot.
Once again the site I get my foils from is
http://dollarnailart.com
and they require a minimum purchase of $25 or more. Shipping depends on what you get, and is 3 day shipping. I learned how to apply foils by watching tutorials online and figuring out what worked best for me.
Oh also, a side note. I found out today was the launch of a new nail magazine called Nail It Magazine. I already singed up for a years subscriptions! I tried looking for it today in Walgreens and CVS with no luck. I guess I'll have to wait for my first issue to come in. This magazine caught my eye because it looks like one that is aimed to the regular consumer/nail enthusiast and not just nail professionals like a lot of the nail magazines out there today. I'm very exctied and I encourage you to check out their FB page
https://www.facebook.com/NailItMagazine
.
I might do an update on it when I finally get my claws on the first issue!