Hello everyone! Oh man, I have been slacking off! But can you blame me...a three day weekend filled with pancakes and sleeping in! So, have any of you spotted the new Sinful Colors displays hitting Walgreens? I have yet to get any of the new pastel colors because it has yet to hit my local store :(
I'm hoping to go in tomorrow (they have a truck coming tomorrow! It helps to know the staff!) and I hope they finally get the new displays in! I would love to get them on sale this week...if not my quest will keep going until I find them. Oh, also have you noticed newer colors put into the basic lineup? I picked up Endless Blue (omg look this color up!) and I am trying my best to hold off from using it. Trust me, it is just a gorgeous cobalt blue that kinda looks like a dupe for Butler Please. Enough polish chit chat, onto the polish photos!
Brand: NYC
pigment: a bright medium blue
price:$.99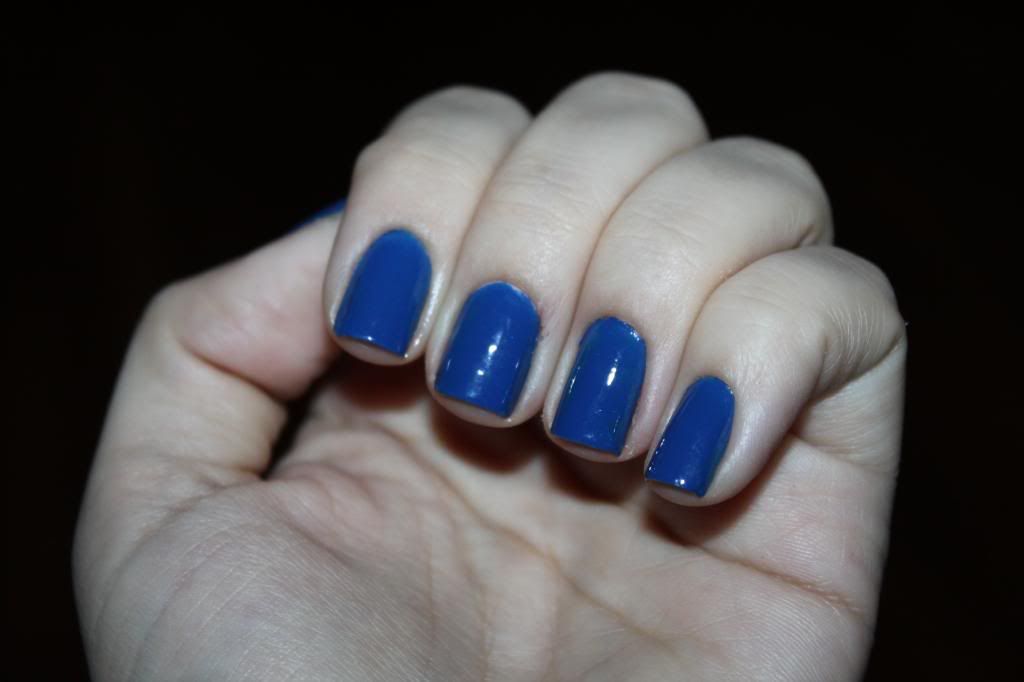 This was a limited edition color that came out a few months ago if I am correct. Well I was in my local CVS and grabbed the last bottle! I was so excited to see this color on the display just waiting for me! I wish NYC released more limited edition colors more frequently, I don't mind paying a lower price for more beautiful colors. My only mistake with this was that I did not apply a top or base coat (feeling lazy) so I got one day of wear out of it before the polish chipped...it was beautiful while it lasted.
Brand: CQ
pigment: a gray and deep teal
price:$.99 (clearance)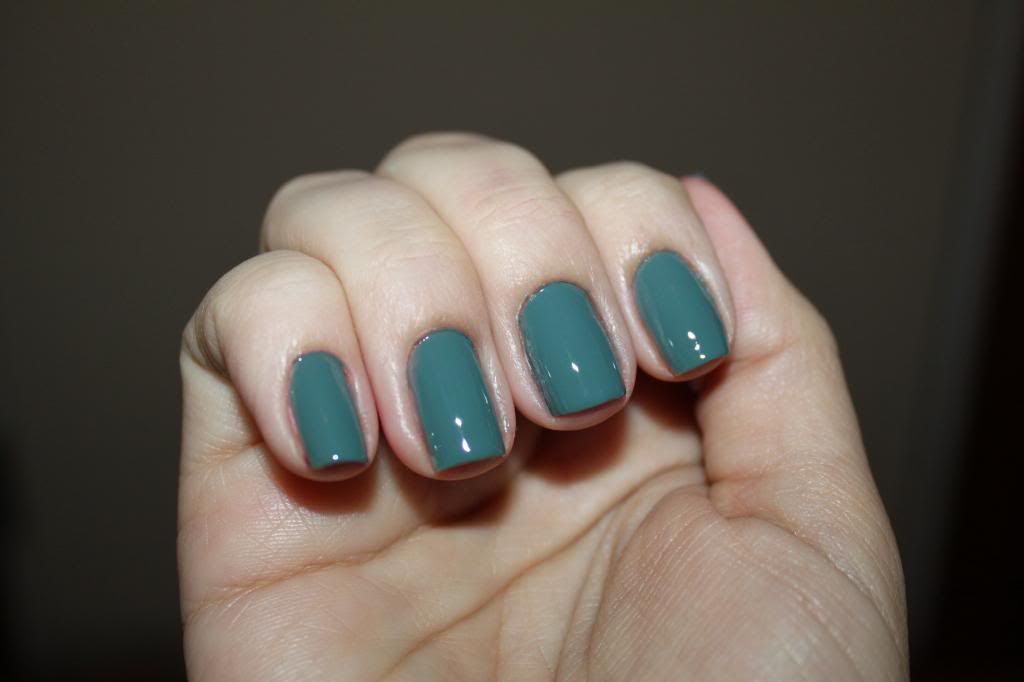 I was up in New Hampshire last week to pick up some mail at my parent's house. While up there I decided to pop into the rite aid in town, see if they had any Color Club polishes. I have only been able to find Color Club at Christmas Tree Shop, lucky to spot it in Marshall's and Rite Aid. Well they had clearance neon crackle (not that interesting to me) but they also had a ton of CQ polishes on clearance from $3.99 to a pleasing $.99!
All the green shades were on clearance (yay just in time for March!) so I grabbed all four shades. This was my first time using this polish. I was worried it would be super thin, but after three coats it had a beautiful opaque coverage. A beautiful high gloss shine, and average dry time. Overall, if the polish wasn't $3.99 a bottle for the regular price I'd probably would have tried it earlier. Oh well, I have four bottles to tide me over.
Brand: Color Clue
price:$3.99/2pc set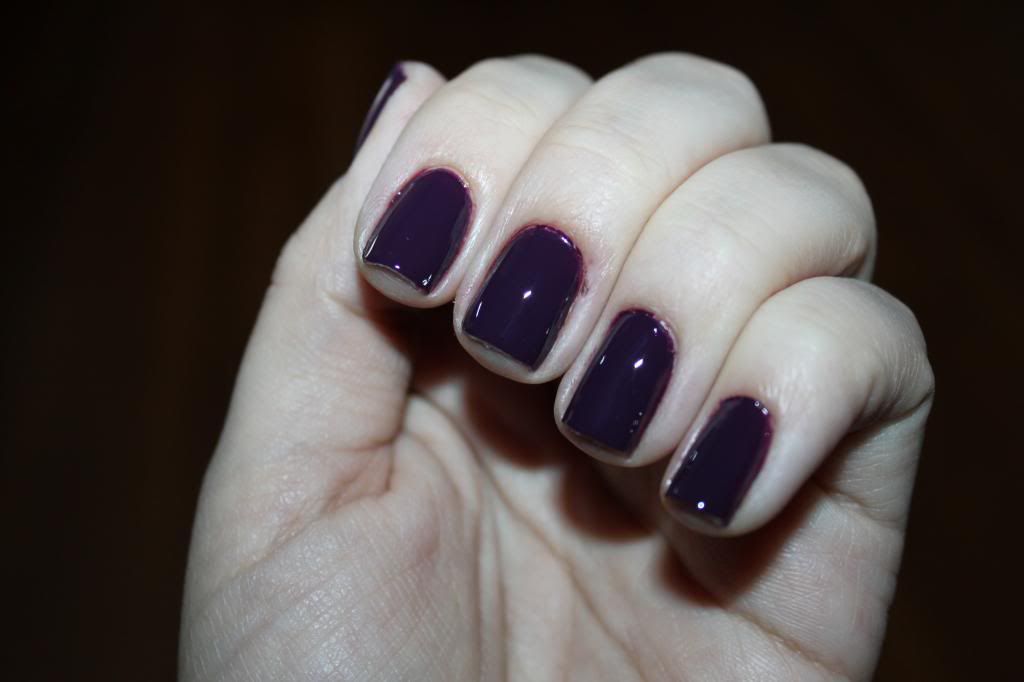 Remember when I told you Color Club is kinda hard to come across? You don't?? I just said that in the polish before this!! Well, I went into downtown Boston and found in my local Marsshall's a great deal! Two bottles for $3.99. Around here the bottles are $3.99 each (at Christmas Tree Shop) so i jumped at the chance to grab a few bottles! Here we have a deep plum purple. This color looked black in darker lighting, but was truly beautiful in the sunlight. I love deep purples, it makes me want grapes too lol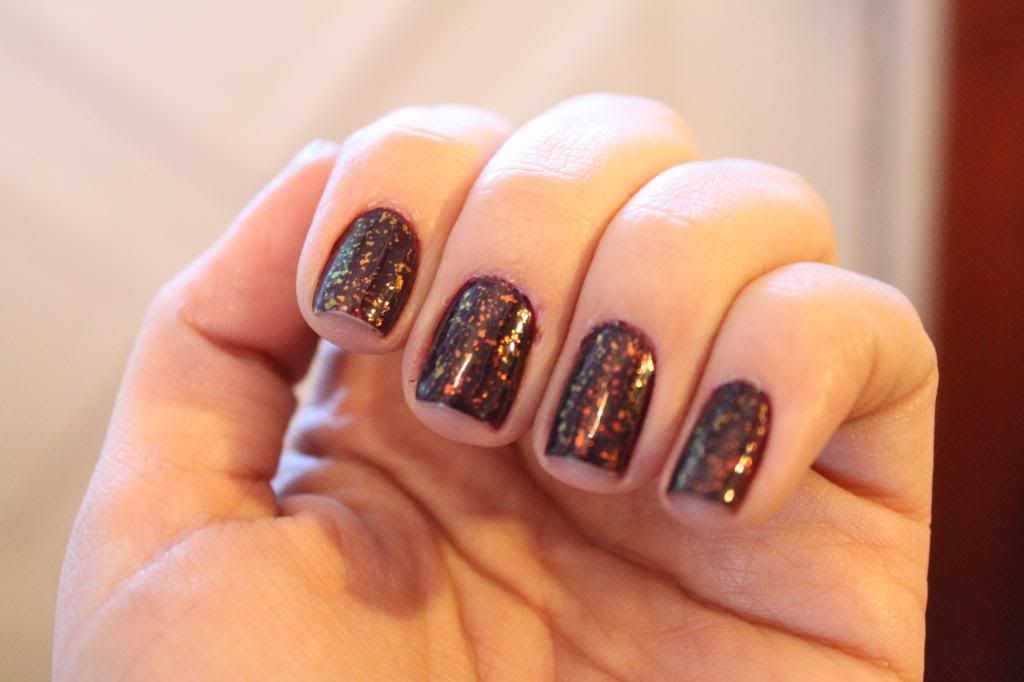 I took the sparkle flex glitter that came in the 2pc set and slapped it ontop of the purple to make it stand out a little bit more. I just love how wonderful the glitter looks onto of deep colors, I could stare at this all day.
Brand: Sinful Colors
pigment: a deep "tardis blue" (someone on instagram dubbed it that!)
price:$.99 (sale)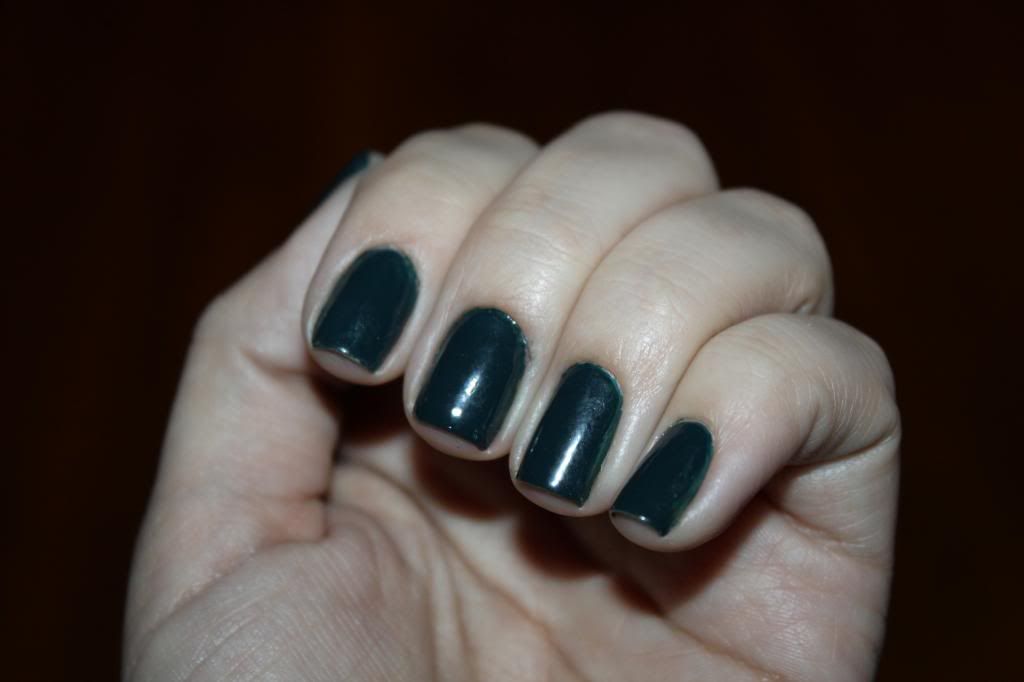 This color has been added to the basic lineup of Sinful Colors (yay new colors!!!) and well, I just couldn't resist another deep color. Depending on the lighting it looks blue and green. I'm in a bit of dark lighting right now, and it looks like a deep moss green. I'm sure it stands out as a deep denim blue in the sun. Overall it is a beautiful color, thank you SC for finally adding new colors to the basic line!
Brand: Dollarnailart.com
pigment: a nail foil mix of light blue and gold
price:$1.00/5ft of foil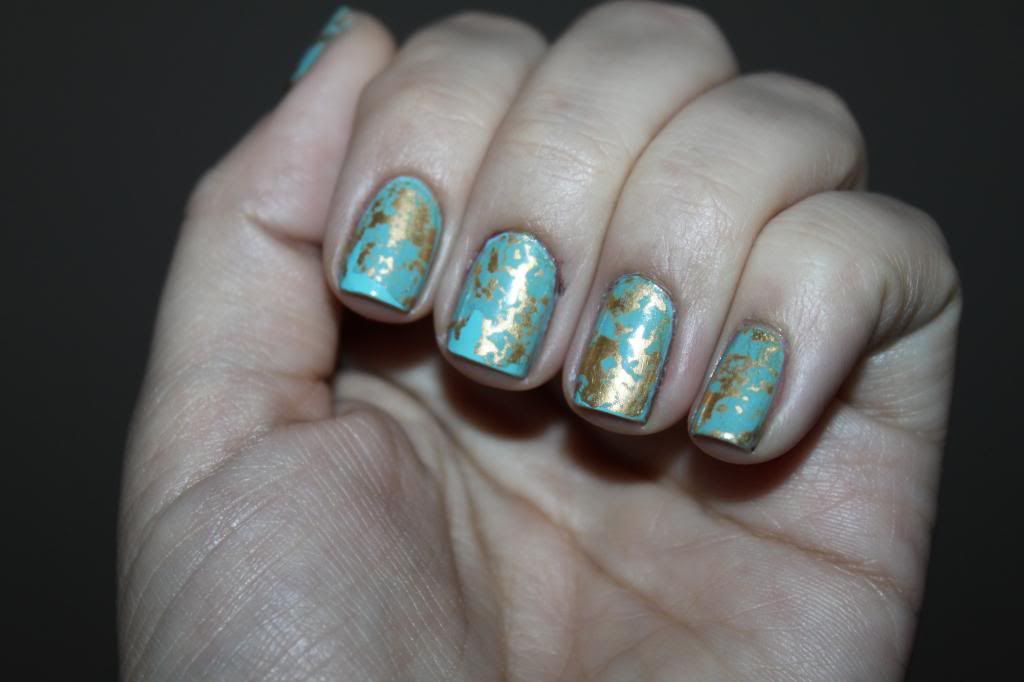 As you can see on my ring and middle finger I have tip wear, this is after three days of wearing this nail foil, I DID NOT want to take it off. A simple teal with gold creeping out like washed away paint from ages of wear. If you ever order from
dollarnailart.com
I suggest picking this hidden gem up! I almost passed by it on the site. It is the first color on the bottom where all the foils are after the group foil special. I painted one coat of teal under the polish just in case I missed a spot on my nail while applying the glue.
This foil did not react as badly as my metallic foils do to a top coat. Again I want to stress that this foil is amazing and don't over look it, I almost did!
Brand: Sinful Colors
pigment: a light olive green
price:$.99 (sale)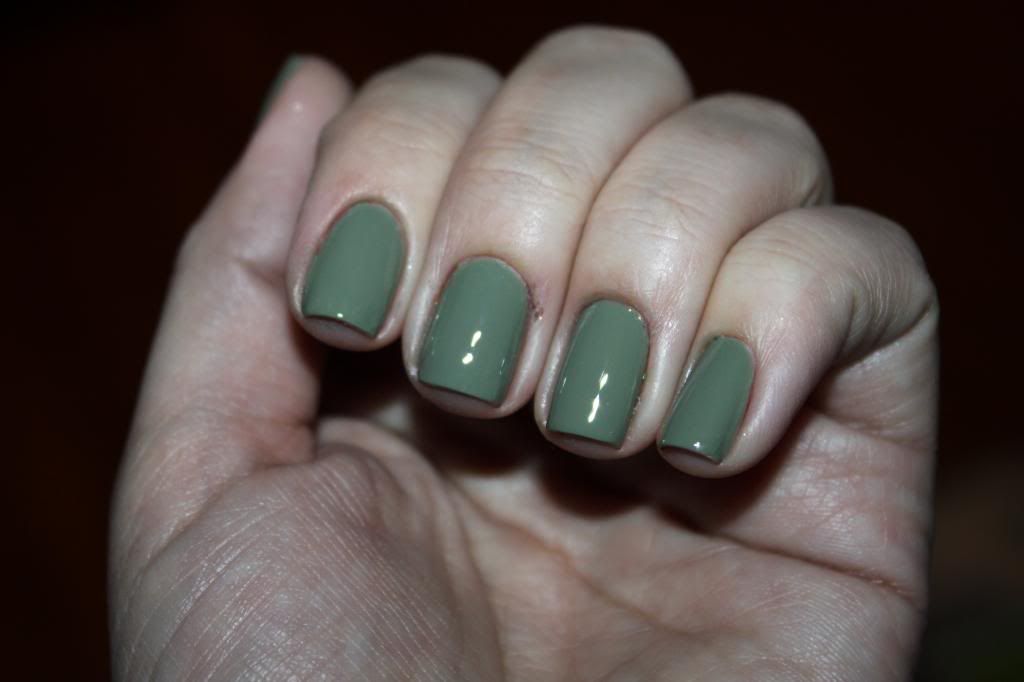 Another hidden gem that Sinful Colors has put into their basic collection. A deep olive green with a little bit of a gray undertone in it. This polish is just beautiful and gave me full coverage in two coats. I can say I am drawn to cool colored polishes and this falls right into that category. If you like deep greens I suggest this polish! I hope you enjoyed my overdue update today!