I know, I know the update is super late in the evening! But it's Friday, so please forgive me! I have some beautiful colors to share with you today, and some really super fun nail designs! So let's keep this short and sweet and move on!
Brand: Simple Pleasure
pigment: a light thin and cute blue
price:$2.99/7pc set
Here we start off with a beautiful color. Now with the flash, you can see how thin the polish is. But without the flash, it really isn't that thin looking. I found this polish at Bed Bath and Beyond in a 7pc set on clearance from $9.99 down to a happy $2.99!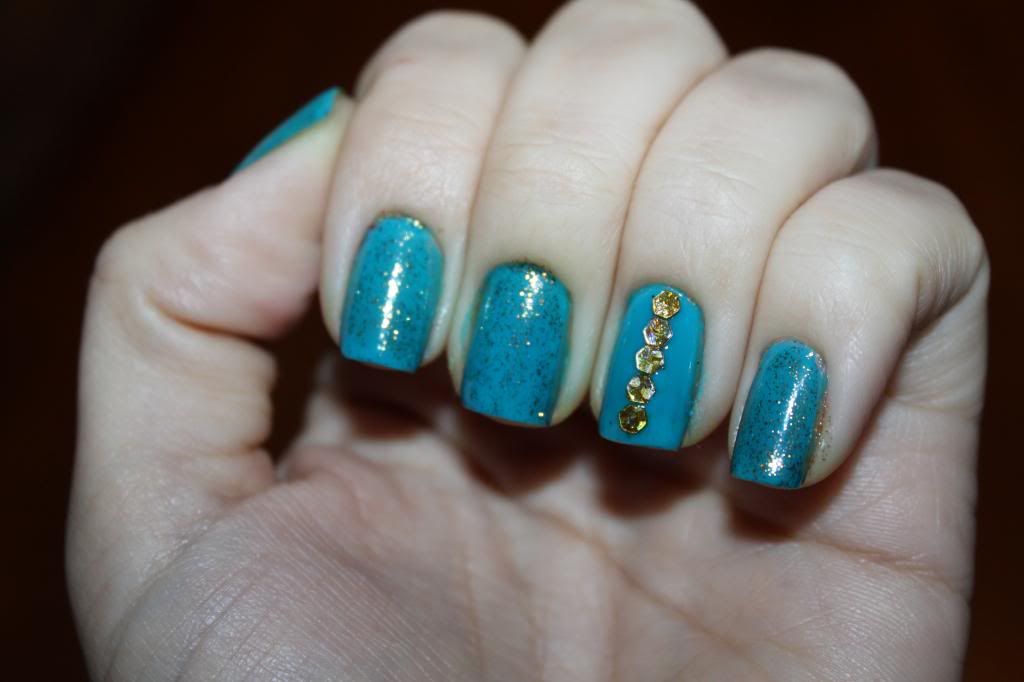 I took this beautiful color and added some gold hexagons on my ring finger and some gold sparkle polish to my other fingers. So cute and simple!
Brand:Sinful Colors
pigment: a deep gray-blue
price:$1.99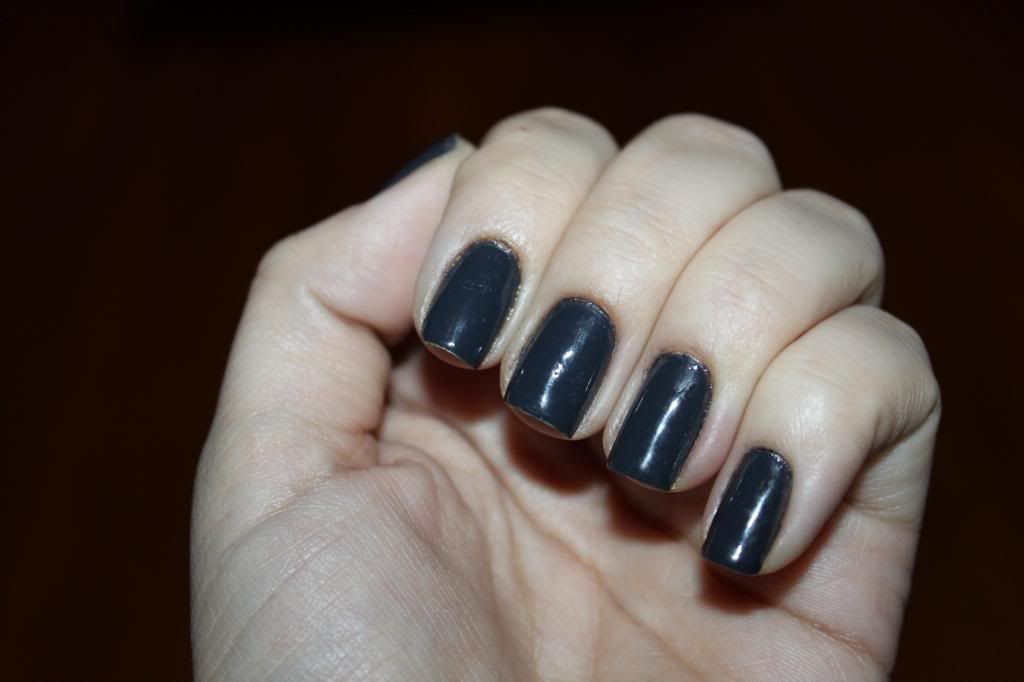 This color is so confusing to me in the bottle. It looks gray in the bottle, but on the nail it looks like a deep teal. I was so happy to see it dried like looks and wanted to make this color pop!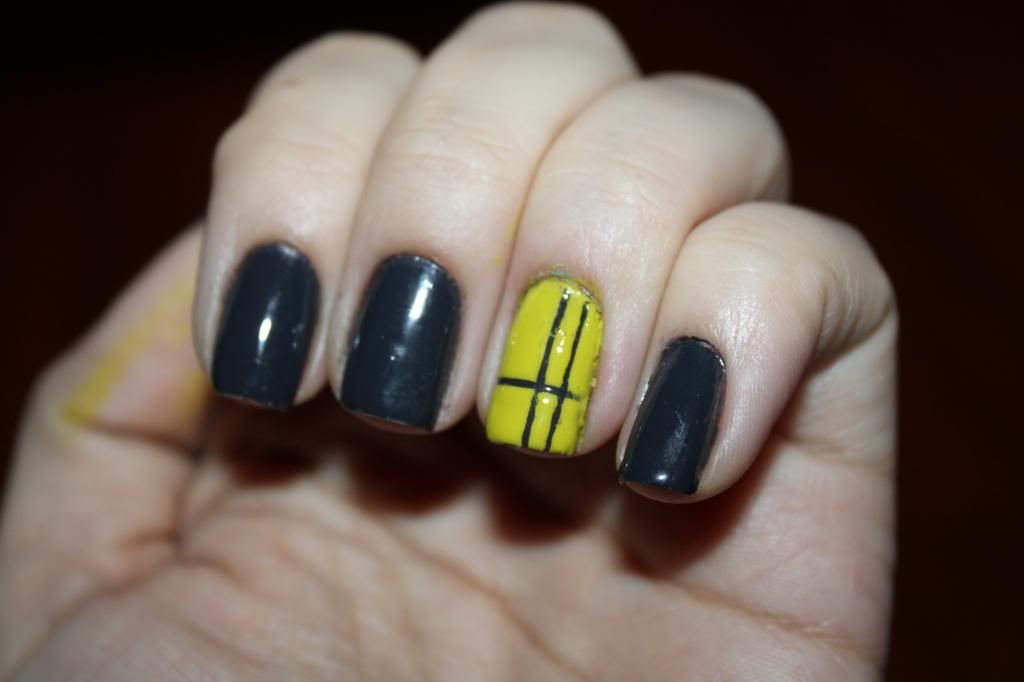 So I took some nail art tape and put some bright green polish over my ring finger to have a bright accent nail!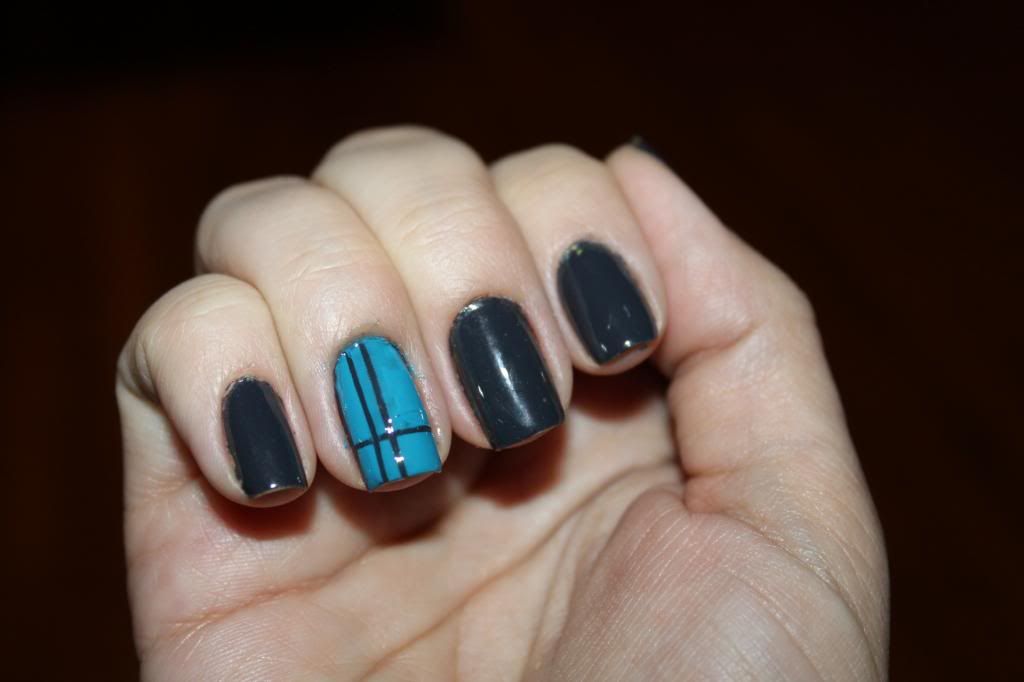 I also wanted to try a different color on my other hand so I hit right hand with a bright blue.


Brand: L.A. Colors
price:$5.99/6pc set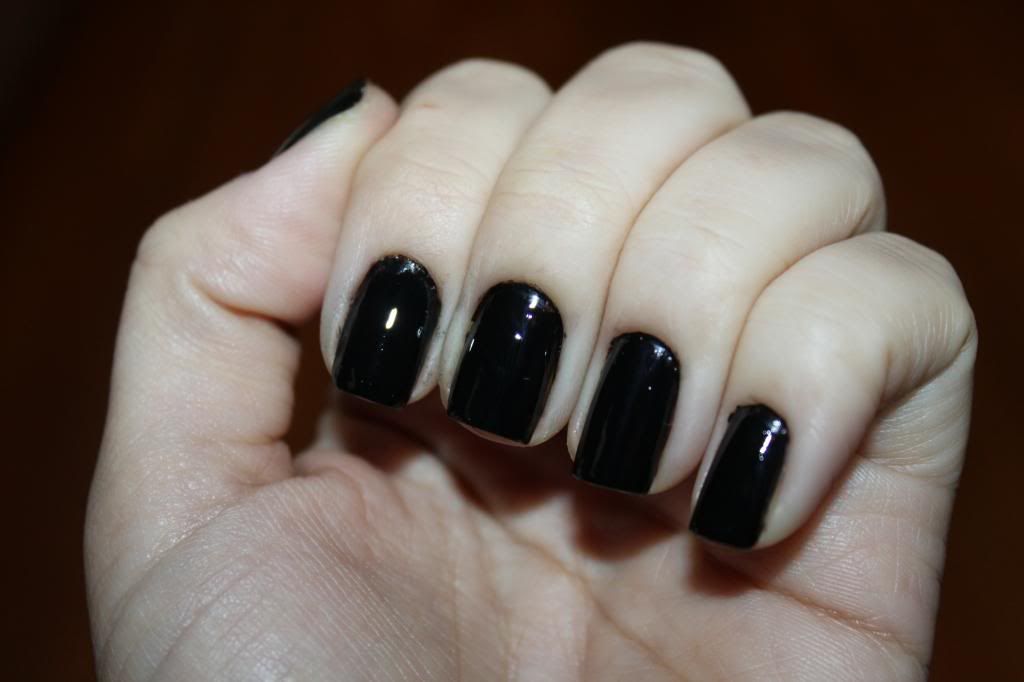 Here we have a simple and beautiful and super glossy black polish from L.A. Colors. Now this came in a Halloween set I got back in the fall. The sad thing is that the polish didn't come with any cute names :(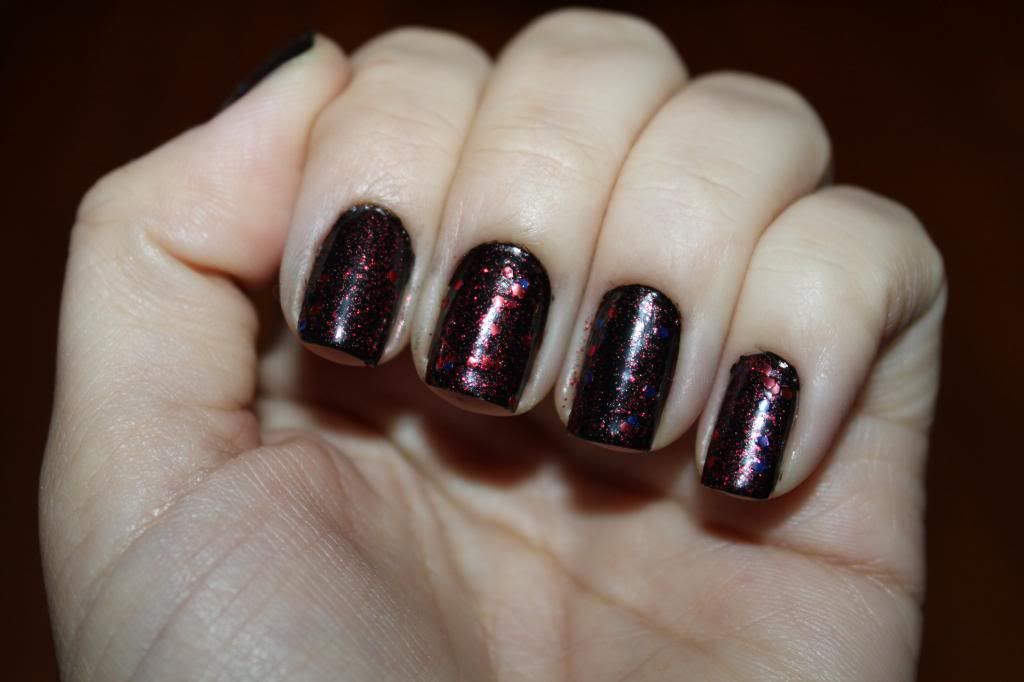 I decided to take a fun and festive sparkle polish and put a coat over the black.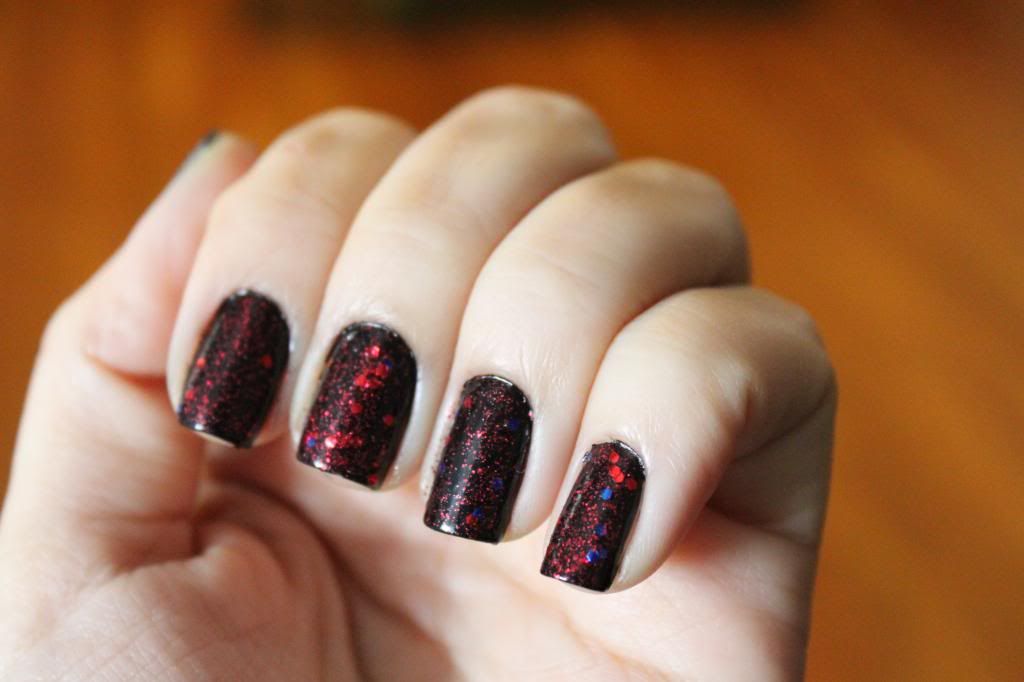 I had bad lighting with the flash so I used natural light to show off the sparkles.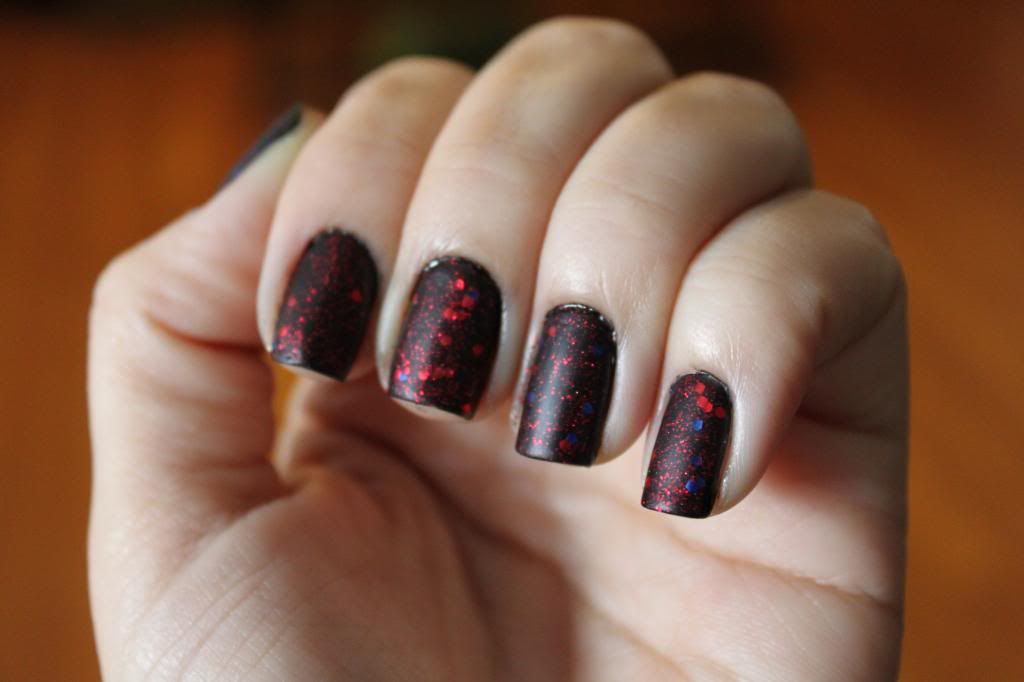 I took one more step and hit this mani with a matte coat!


Brand: Orly
pigment: a deep cobalt blue
price:$4.99 (clearance)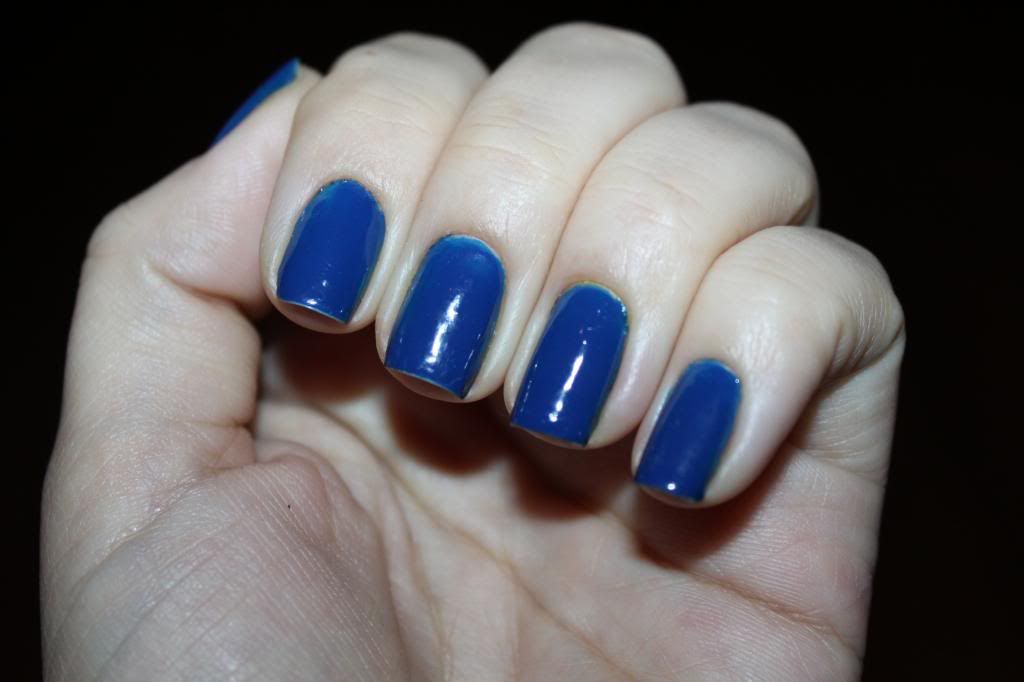 I picked this polish up on a killer sale! I was so happy to find a beautiful blue like this laying around (a hidden gem) in clearance. It's so beautiful and to me a perfect shade of blue. It went on so smoothly and dried beautifully smooth!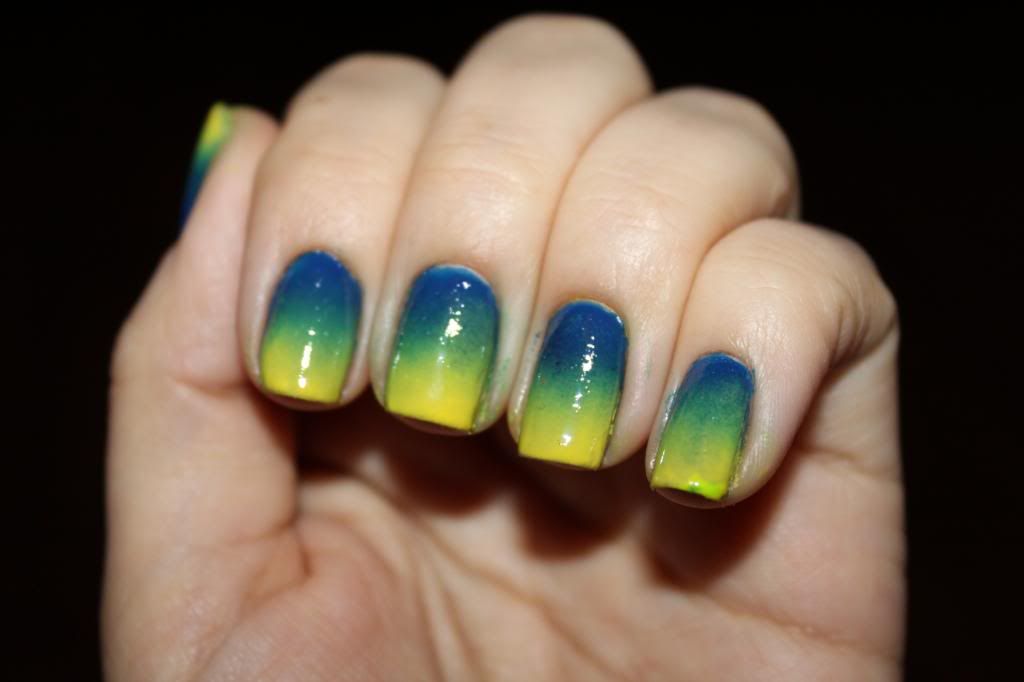 My fiancee suggested adding yellow to this manicure, so I decided to so an ombre technique. I like how the polished created a really bright and beautiful green when it transitioned into the other color. This manicure is so tropical and was so cute to wear on this cold New England day!
I hope everyone had a good time with today's update! I know I've been having fun with a lot of new looks and techniques! I'm off to bed now!!