Happy Monday everyone! Well it was cloudy and it snowed a bit today over here on the East coast, so I wanted to have some bright colors to share with you today! Well two of the polishes are bright and festive, and yes I've been doing a few Valentine's Day manicures too. I can't help it, love is just so cute!
Brand: Sally Hansen
pigment: a light and flirty pink
price:$.99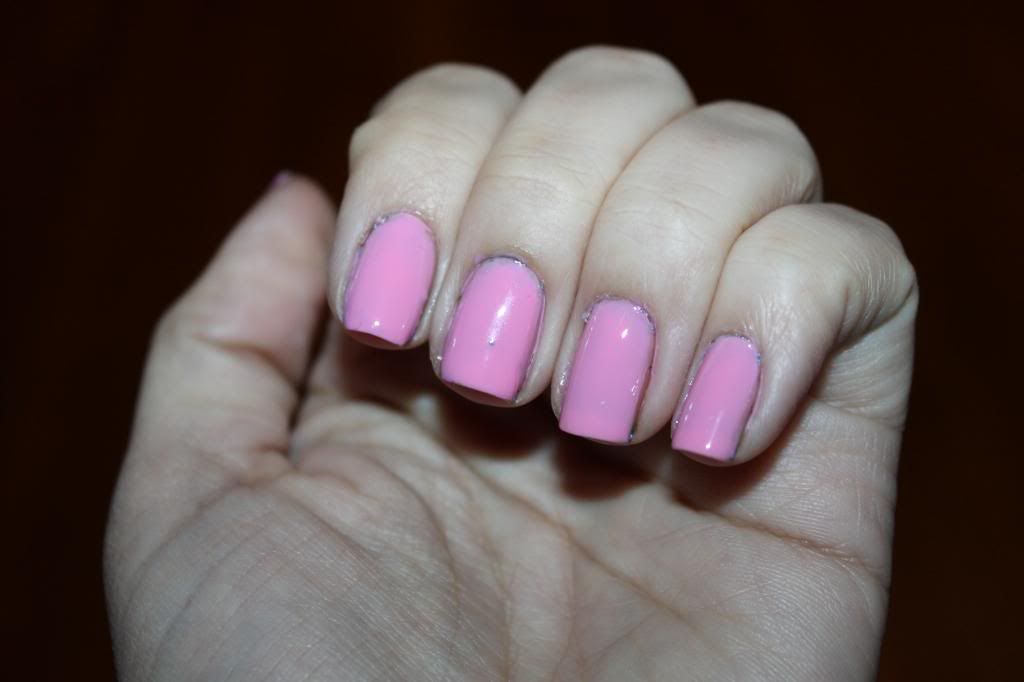 I've had this polish hanging around for a while. I picked up a ton of the Hard as Nails line a while back when they went on clearance and I had a coupon too. So I think they came to about $.99 a bottle. This is a soft and gentle pink. I kinda want to call it a ballerina pink.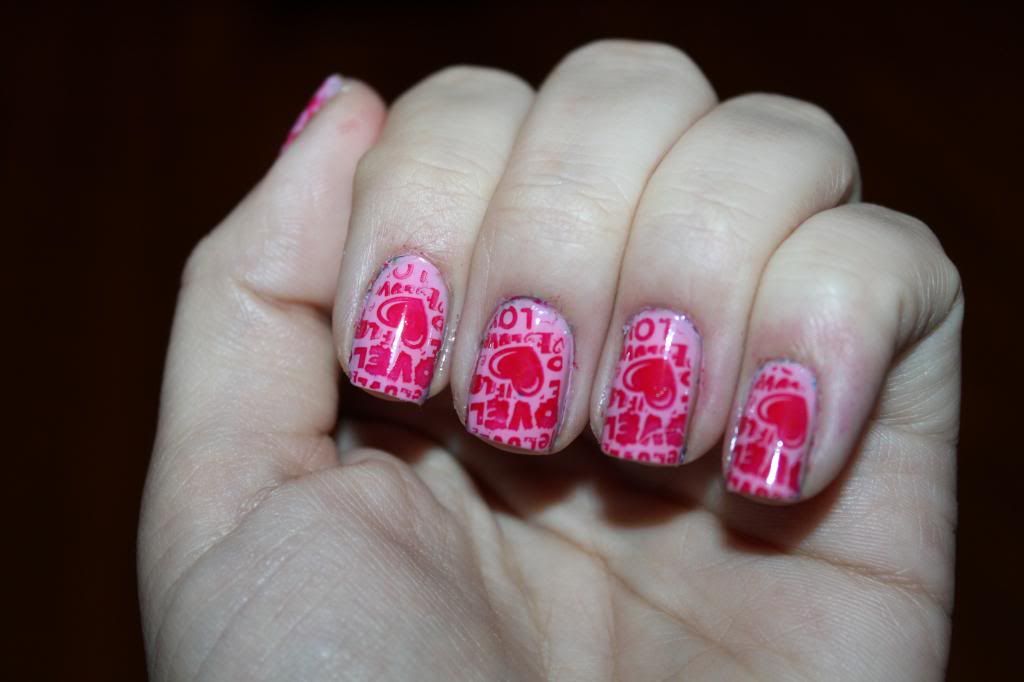 To bring out the cuteness of the polish I used a BM plate with hearts and the word "love" flowing all over it. I used Sally Hansen Rapid Red. I think these colors worked so well together! The red really stood out and the pink was soft and adorable in the background!
Brand: Sinful Colors
price:$1.98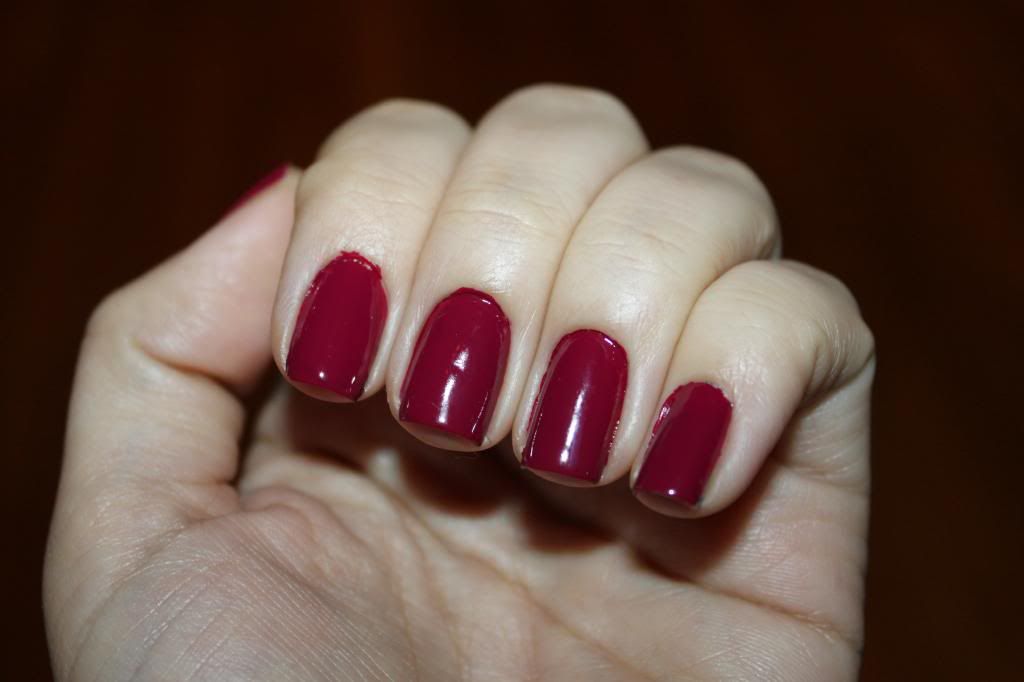 Now in the bottle this color looked a bit on the deep raspberry side, I almost didn't pick it up. But then after putting it on me nails and seeing that it applies more to a red hue I was happy I picked it up. It has a deep and sultry wine color that is just so gorgeous. The formula was really creamy and glossy, just a beautiful red.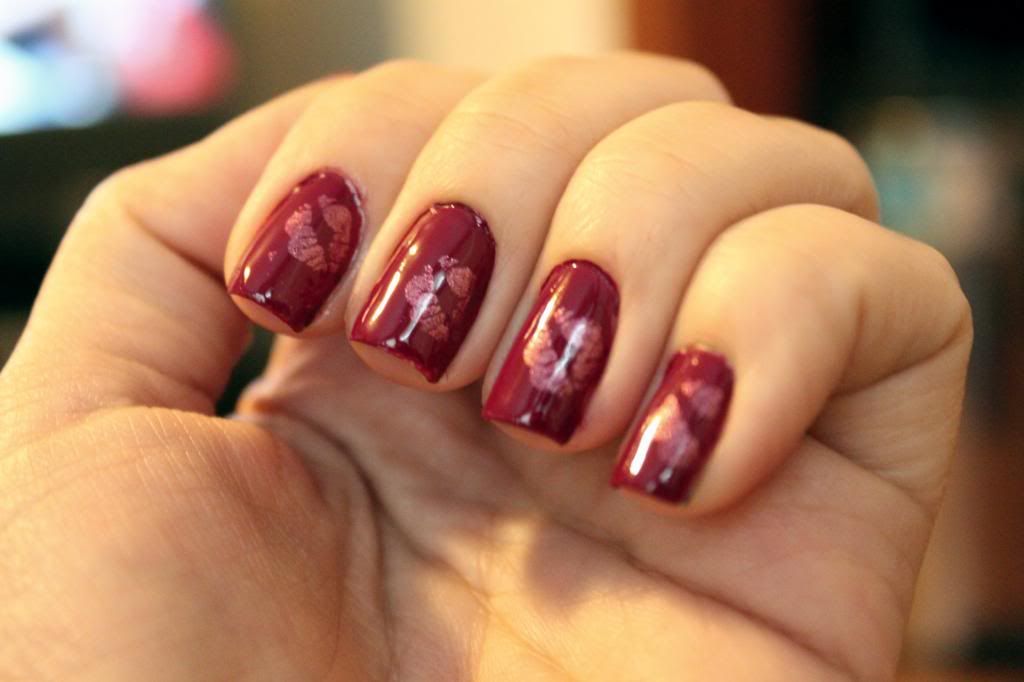 To make a simple and loveable manicure I went with a simple kiss stamp from another BM plate. For the lips I used Sinful Colors Dancing Nails. I almost added two kisses, or another stamp but I decided on simple kiss on each nail is enough ;D
Brand: Pure Ice
pigment: a simple and delightful green
price:$1.98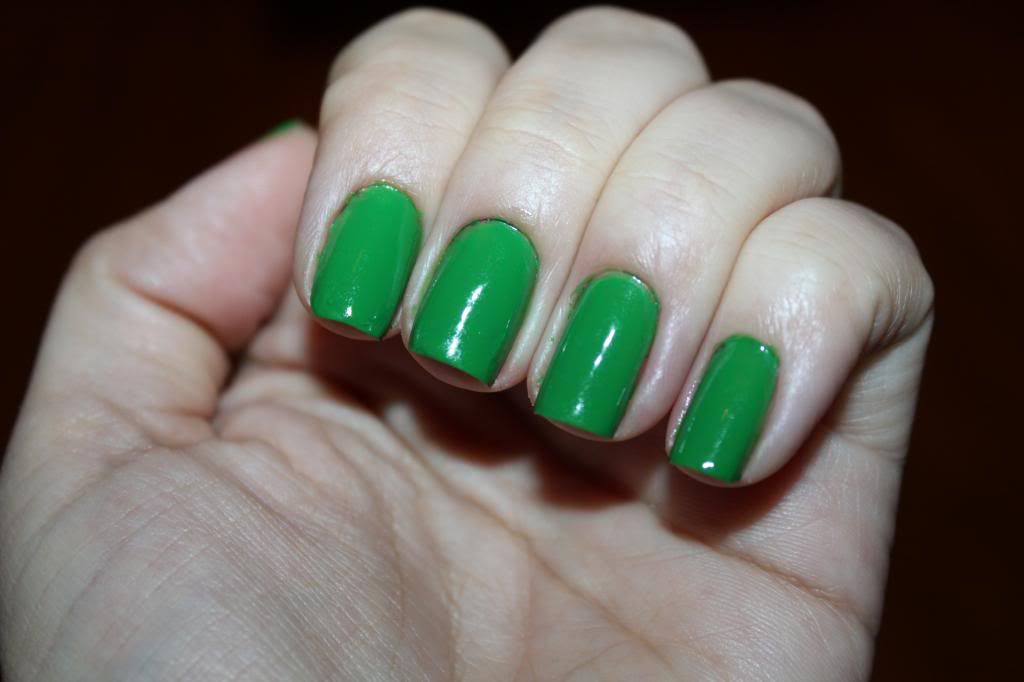 Oh I love green. After all those two girlie colors I decided to go back to my favorite color, GREEN! This is a simple and beautiful shamrock green. This was one of the bottles I got in a haul last week (I just couldn't resist this color!) Went on with two coats and had a wonderful glossy finish.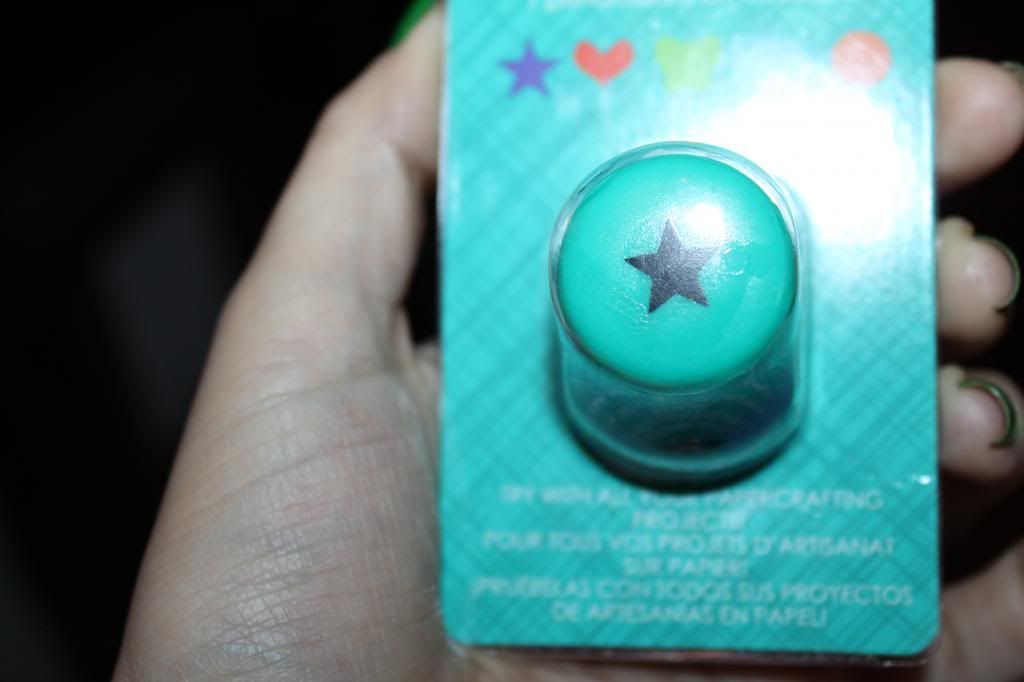 Oh and one extra thing! I went back to A.C. Moore to grab the start hole puncher, and well I got it!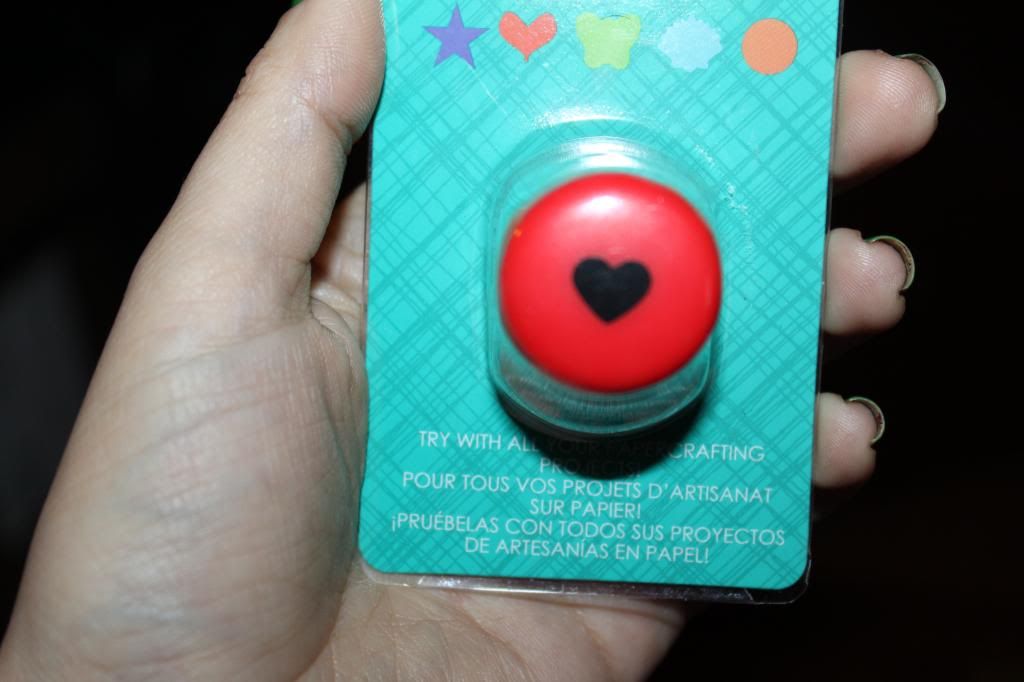 Oh, and my fiancee (with his crazy eye-sight) found what looked to be the last heart shaped hole puncher too! I couldn't resist both of them, so I scooped them up!