Good evening everyone! Hope everyone had a lovely day, and a nice relaxing and fun filled evening. Today's polish is from the Pure Ice polish I picked up a few days ago while on a trip up to New Hampshire to see my family. I found a few of the polishes hidden on a side panel over by the shampoo. This side panel was picked over a few times, but still had a few hidden gems on it! Shall we?
Brand: Pure Ice
price:$1.98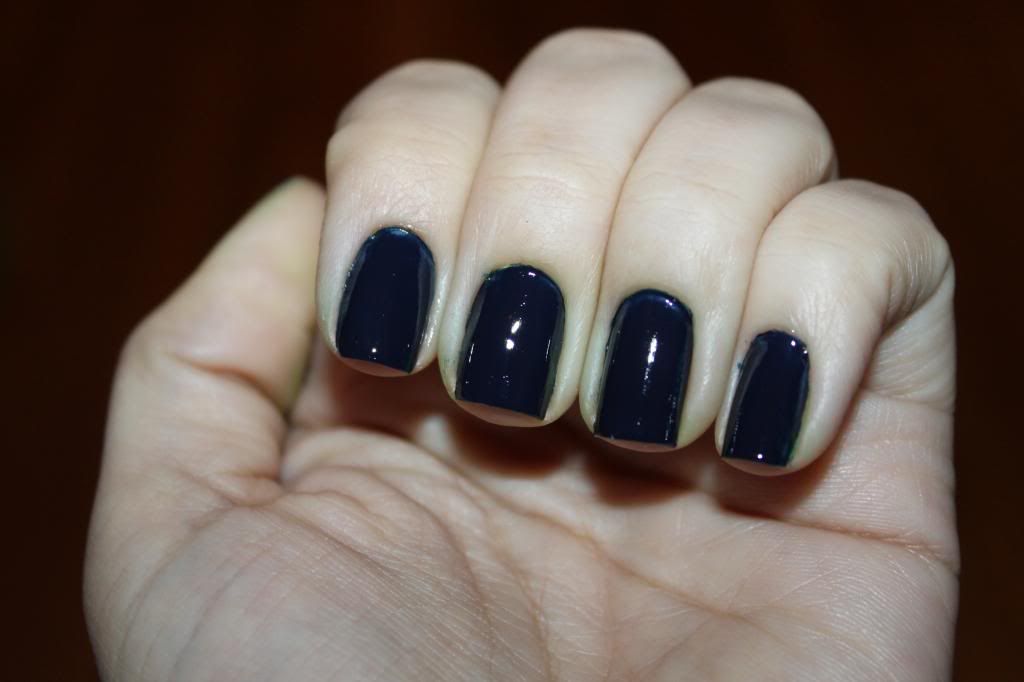 Here we have a rich and creamy deep blue that borders (in the right lighting) purple or even black. I had to stair this color down at the store to make sure it was a deep blue/purple and not black. After seeing that it was a rich midnight blue I decided to scoop it up! So glad I did, so beautiful!
And what can you do with a lovely deep and rich polish? Put a beautiful and reflective metallic nail stamp over it! I took Mash pate 47 and used Sinful Colors Super Nova to make this stunning look. I always love how deep creamy colors work so well with a bright metallic polish! I might do a haul update after this to show everyone some of the goodies I've bought in the past week or so (been holding off, I've been so good!) and I know it's been a while since I've shared any new polishes and products!