Good evening everyone! As promised here is my other 6 day update! I finally got to try nail foils (successfully for the first time!) and I am just in love with how they look! Well short intro, onto the polish!
Brand: Funky Fingers
pigment: a metallic pink with yellow shimmer
price: 3/$5.00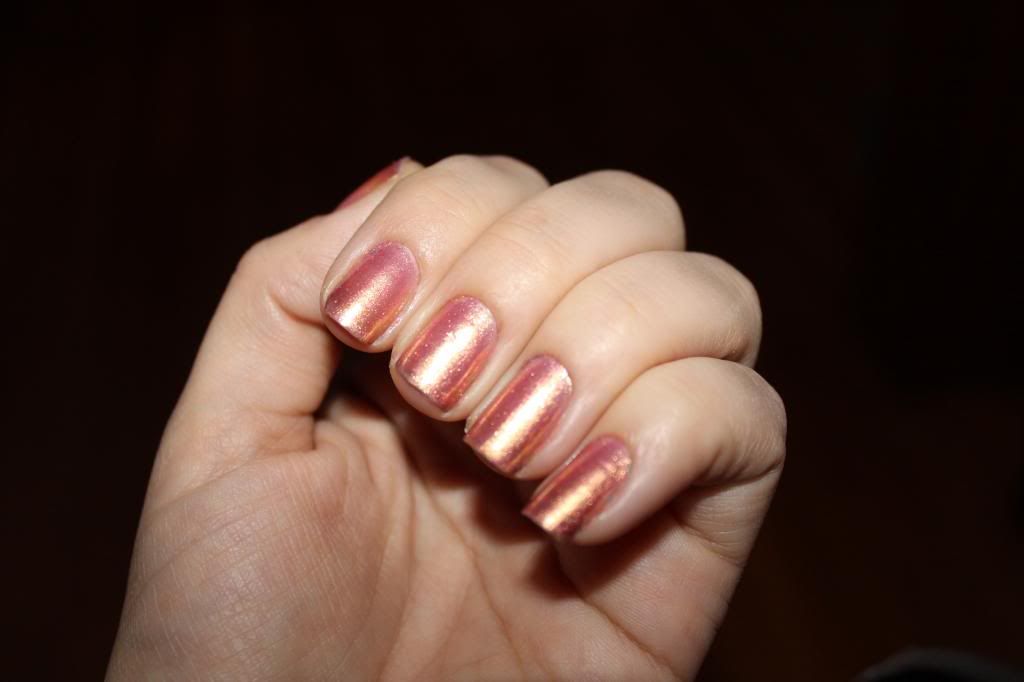 This plays tricks on my eyes. It looks pink in the bottle, but in some light it looks brownish-peachy. An odd color, but in sunlight it looks pink!
Brand: Essence
pigment: a simple grape purple
price:$.99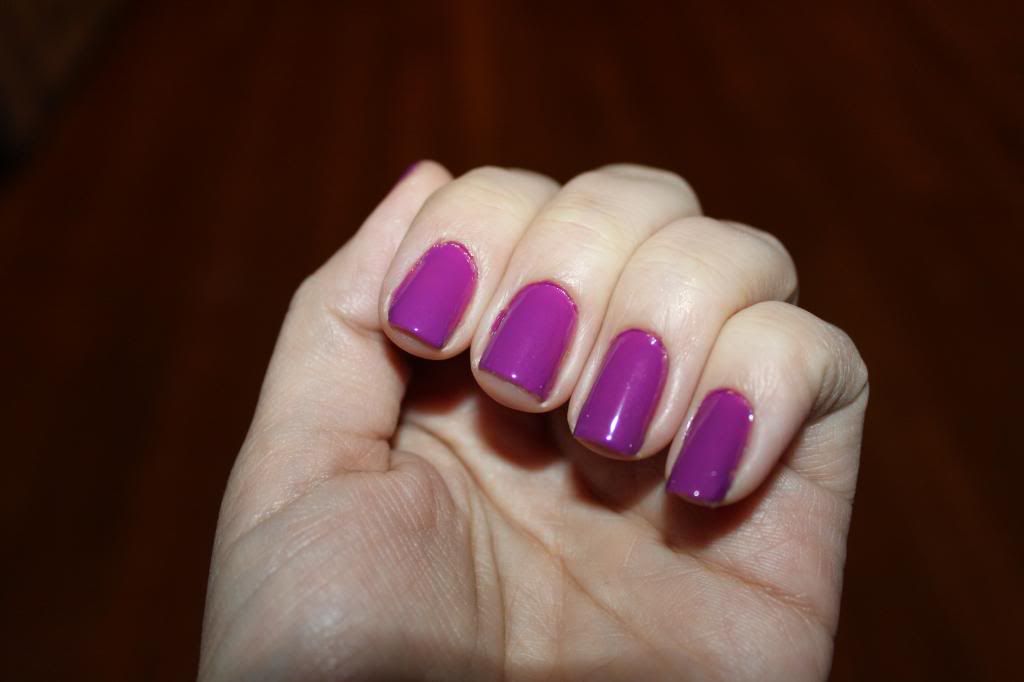 This color is so beautiful! It reminds me of grapes, and makes me kinda hungry for them! The polish was a bit on the thicker side, but I think it's because I've had it for about a year or so.
Brand: Revlon
pigment: a glitter orange
price:$1.49 (clearance)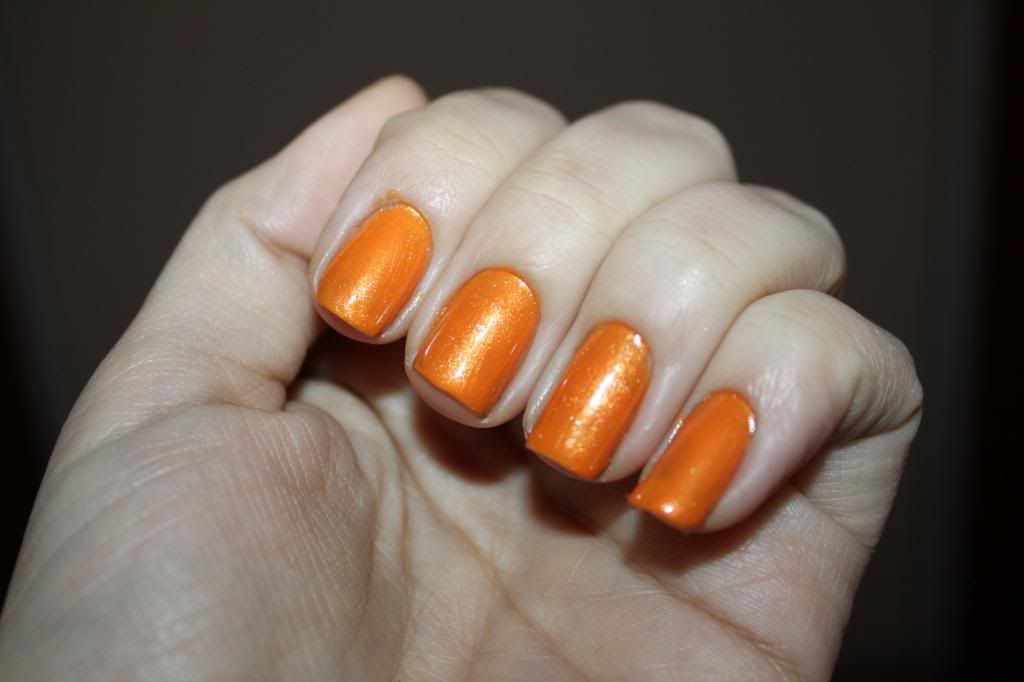 Look at me, I'm on a fruit color kick! This polish I picked up about a month ago when CVS had their big clearance sales. Lucky me at the CVS closest to me tends to be on the lazy side and never puts up clearance tags! I'm not a big orange fan, but this color was really cute. And the glitter on it was really eye catching.
Brand:Essence
Name: Date In The Moonlight
pigment: a deep blue with tiny glitter
price:$1.99
This color was a bit underwhelming to me. In the bottle you can see glitter shimmering in it. In normal lighting it just doesn't stick out. I figure in a better lit area or in the sunlight it looks gorgeous.
Brand:Essence
Name: Where Is The Party?
pigment:a multi colored polish reflecting purple and green
price:$.99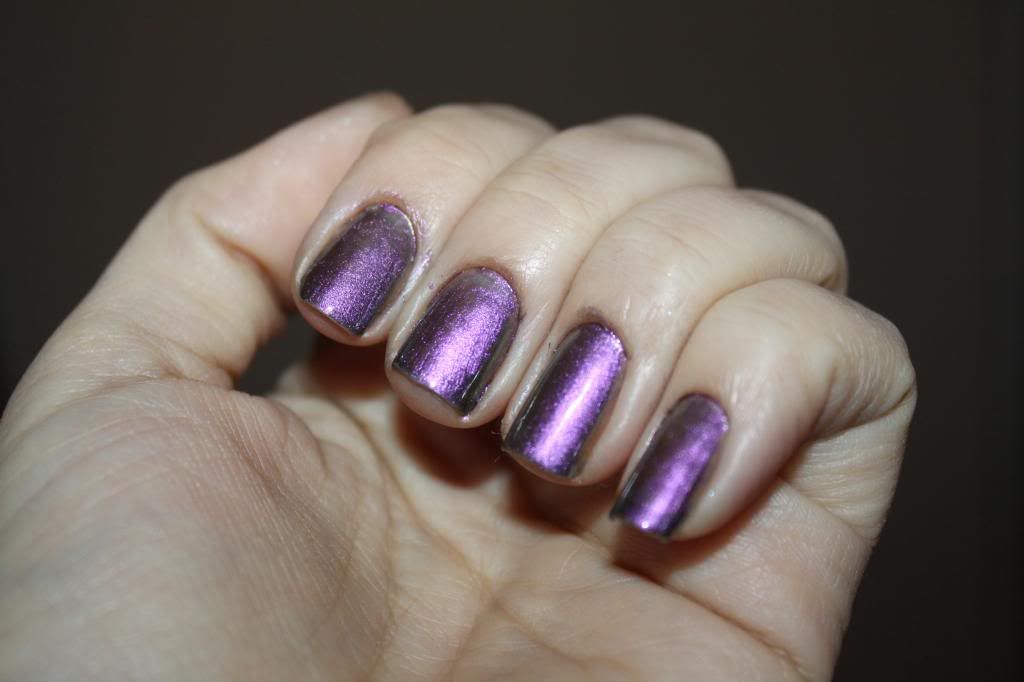 This color is awesome. It's like you get two colors in one bottle (depending on your angle) It reflects purple, green and at times a gray color. This is such a beautiful and flirty color.
Brand:Dollarnailart.com
pigment: a blue stripped nail foil
price:$1.00 for 5ft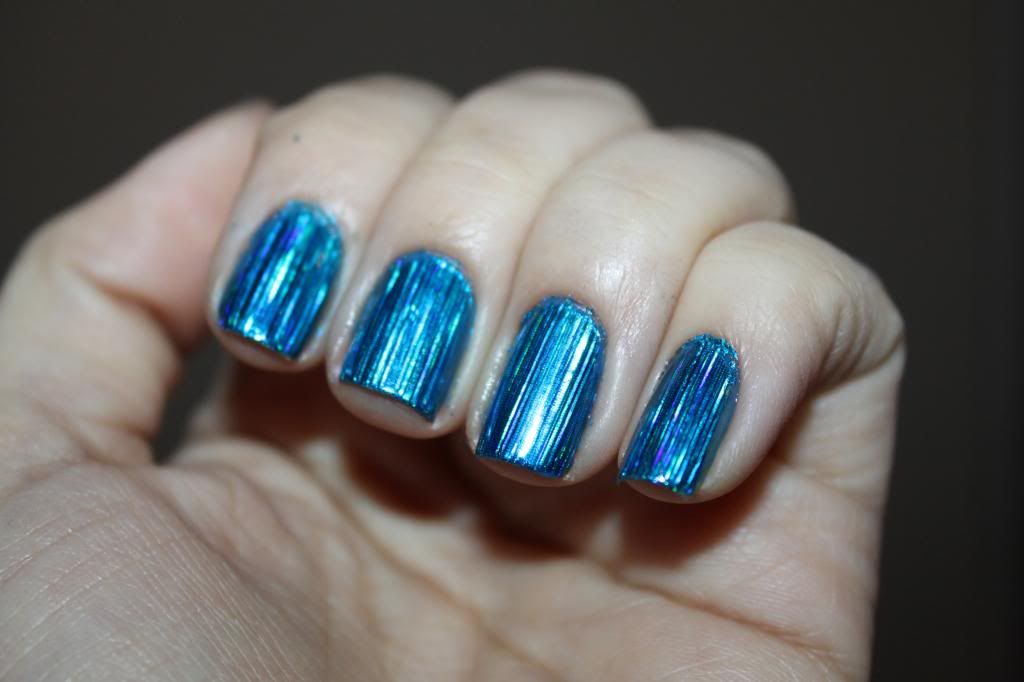 Here is the technique I've been wanting to try, but have been putting off for some time. I finally put an order in at
dollarnailart.com
and bought about 37 different nail foils. I got a gift card for Christmas so most of it was covered. The site has a bunch of nail art accessories. The only down side is that your order must be over $25, and the shipping is about $7.00 in the US. Having the gift card really took strain off my wallet. I did put a layer of blue polish underneath it to cover up any mistakes. It looks so awesome, I'm glad i captured to detail in it!