Hello everyone! I hope you had a wonderful weekend, I know I did. My birthday was on Saturday, and well I kinda celebrated it the whole weekend with friends, drinks, cake and a lot of food! Back on track now, I have been enjoying my nail foils very much! I hope everyone doesn't mind me doing most of my updates with the foils. Also two of my looks have to do with New England sports in this update. One of them is an entry in a contest and one was for the Patriots game (yay they won)
Brand: Loreal
pigment: a glitter teal with purple reflex
price:$2.00
With this foil I used a beautiful multi-colored teal glitter polish to help blend any missed spots. I am just beyond in love with this technique! I've had so many people ask me about it, what it is and how to do it. It's so simple, and comes out so unique. My only problem is that the manicure doesn't last that long.
Brand: Sinful Colors
pigment: a metallic cobalt blue
price:$1.99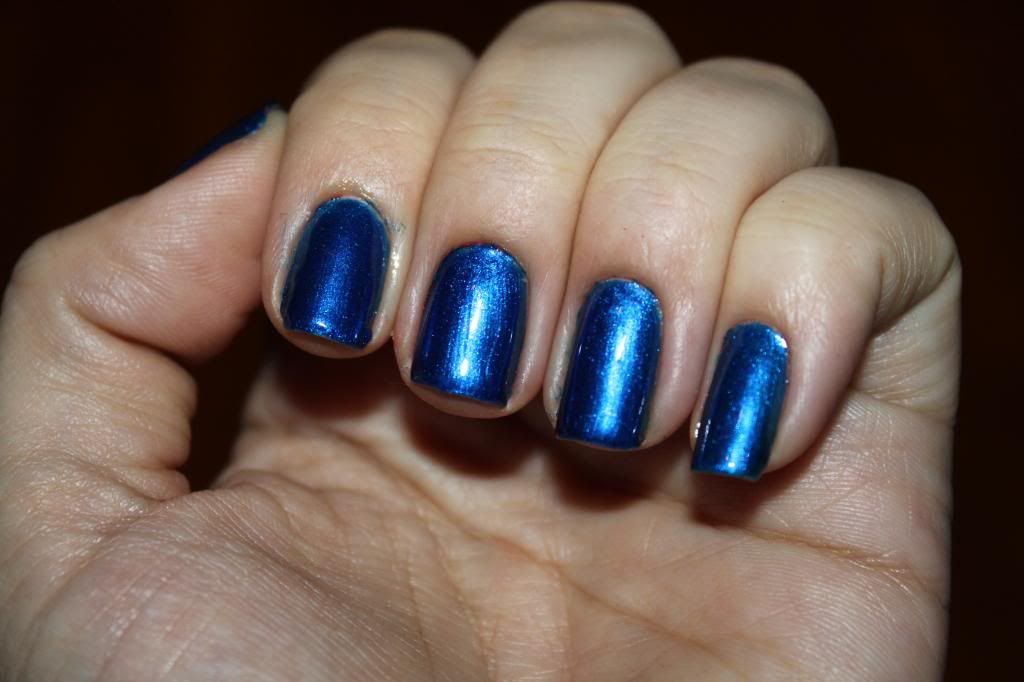 Here I used a simple cobalt blue from Sinful Colors as a base polish. This was my manicure for the Patriots game today. I wanted to try and use my foils, but as accents to the manicure. This polish went on very smoothly, and had a very beautiful semi-metallic reflection.
I used a dotting tool and the nail foil glue to cover the areas I wanted. I did a french manicure with red foil, and with silver foil I wrote "PATS" on my nails (NE on my thumb for New England) I had a blast using the foils this way!
Brand: Sally Hansen
pigment: a simple and rick black
price:$2.49
This is the manicure I entered in a contest for Pure Ice. I used a few base colors, but I will review the black (I've done reviews on all the other colors used as base colors) This color went on so smoothly, and had full coverage in 2 coats. Here I used my skills to paint the Boston sports teams to represent where I live! Now after doing this manicure I ordered a new 15pc set of nail art brushes so I can do a better job on details in the future.