Ok, I think I might have found a new line of polish that I really like. It goes on with only two coats, a great choice of colors and seriously can't beat the price! I'm talking about Rimmel London 60 Seconds polish line that I found earlier this week. I have only tried (now) three colors from this line and I am very impressed with the pigment, brush and over all drying texture of this polish.
Also a little side note. My nails have grown super long! Well they were, I filed and shaped them down today. I think they got to be strong because I kept using strengthening polish and then a base coat. I was so happy that it's been weeks since I've broken a nail! Now they're shorter and a bit squared off (how I like them!) and they look so healthy!
Brand: Rimmel
pigment: a deep royal blue
price:$1.50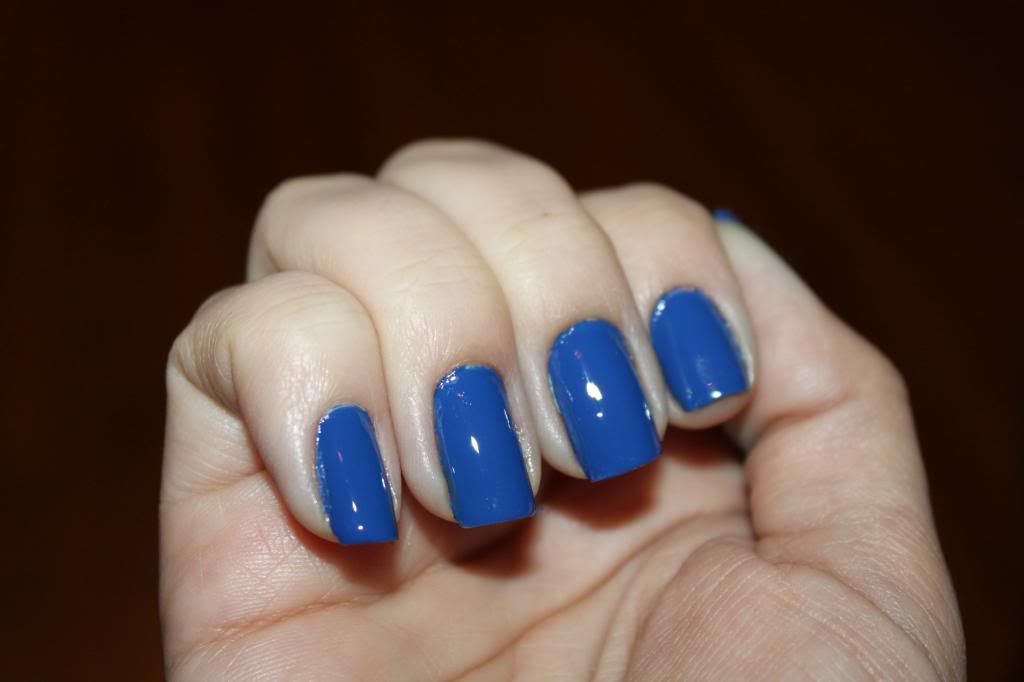 Now the brushes for this polish is a bit of a small fat brush. I hope this makes sense to everyone. It is wide but not as thick as some wider brushes are. I feel like I have more control and a big area of coverage with this brush. The polish went on with two coats looks so beautiful and glossy and quick drying, can't complain about that last part ;D
The color does dry a bit darker than the photo shows. This is what it looks like with flash. Bye bye long nails!
Brand: Rimmel
pigment: a deep and gray toned green
price:$1.50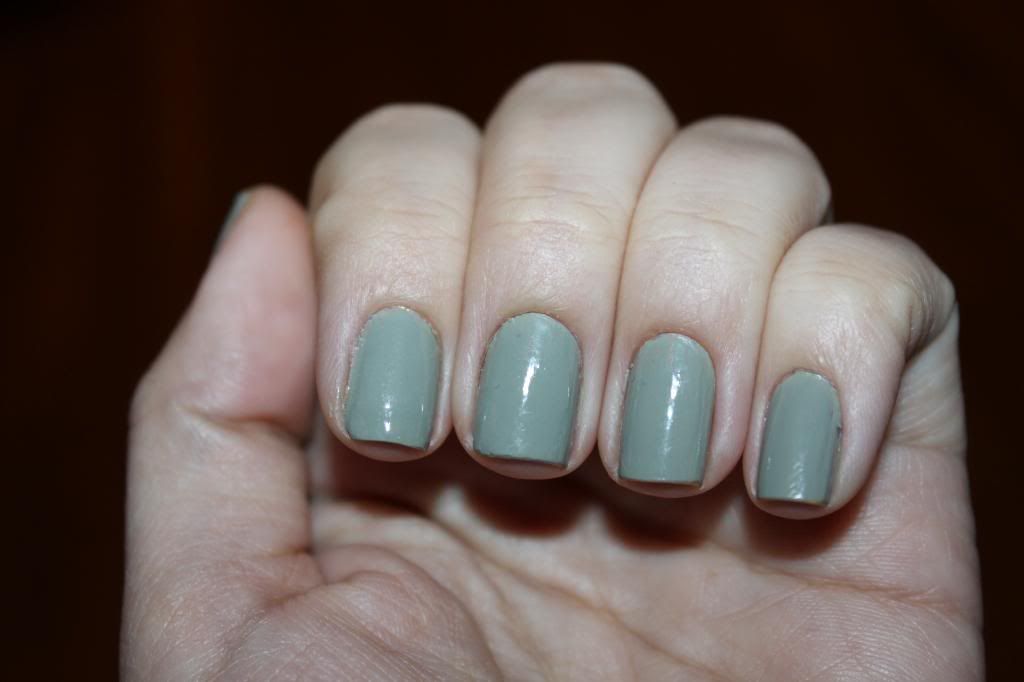 Hello shorter nails! This is a beautiful, gloomy and gray toned green. This color is so beautiful and comes off mature and deep at the same time. This polish also went one with only two coats and is just beautiful.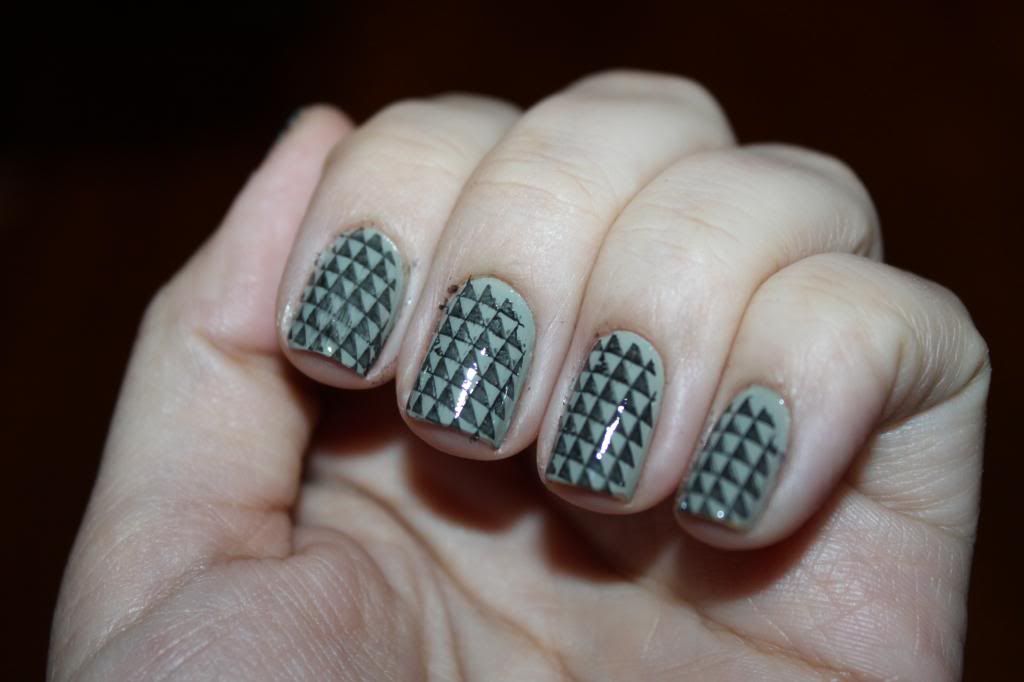 I tried doing a black nail stamp and well, the black isn't that opaque. I have yet to find a non Konad polish that will have a nice coverage with nail stamping. I have not tried Konad due to the price, but I might break down soon and pick up a black and white if I can't find a drug store brand with at lease decent cover