Brand: Revlon
price:$4.98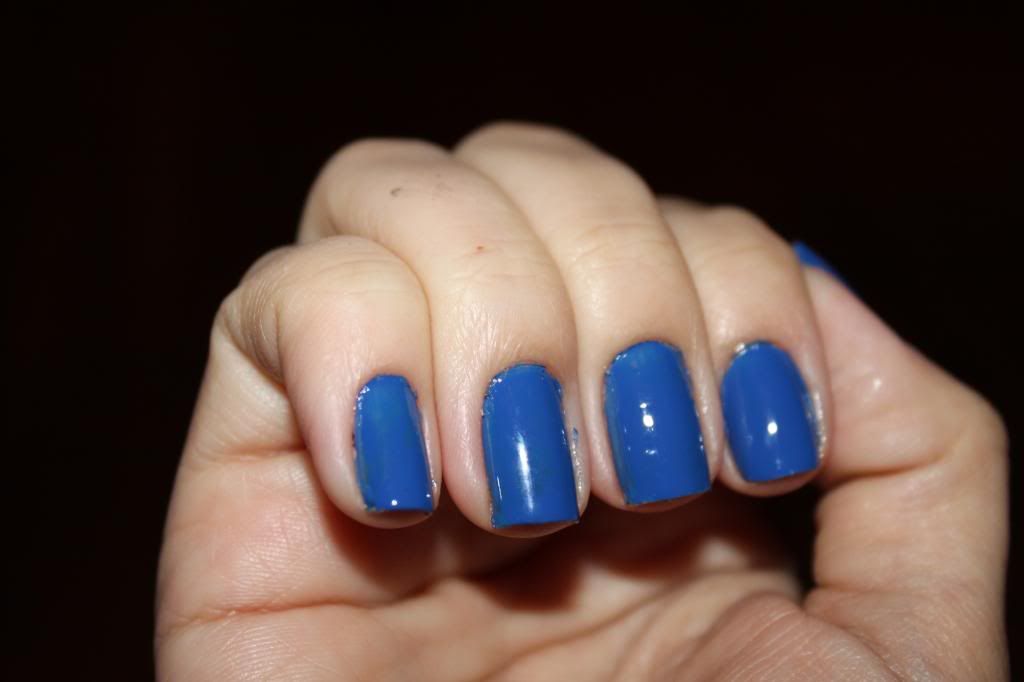 Here we have a very beautiful and creamy blue polish. This polish went on with only two coats with it's wonderful pigment. This is one of my favorite blue polishes that I own, so gorgeous!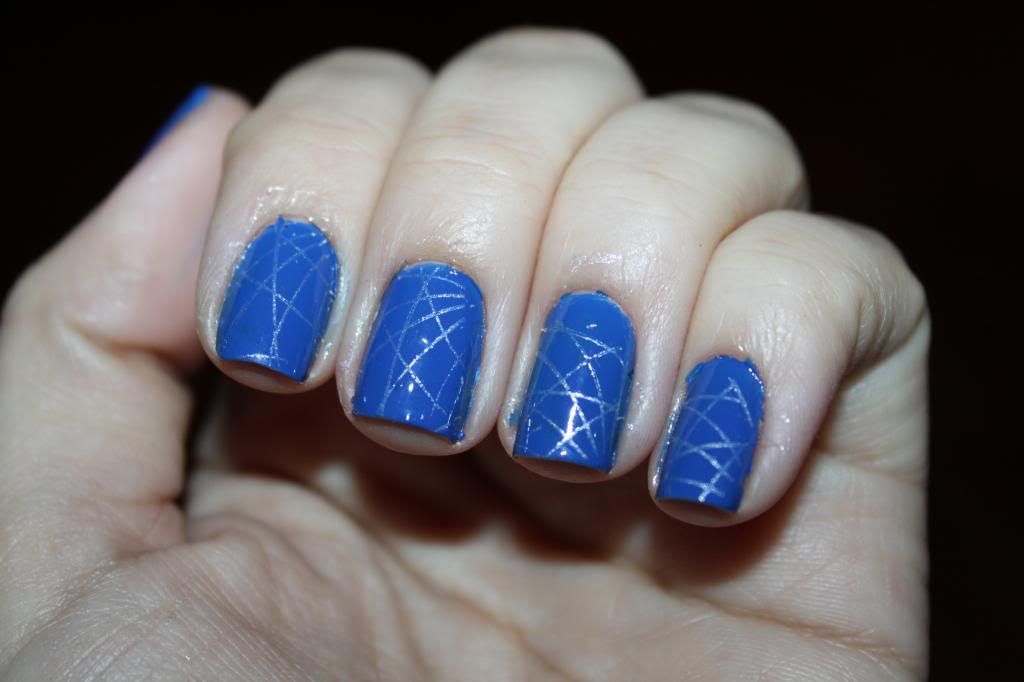 To bring this polish to life a little without taking away from the color I decided to do a simple nail stamp design. It reminds me of the globes we use to have in school showing off the latitude and longitude around the world.
Brand: Rimmel
price:$1.50
This is a bit different for the design. I made my first nail video and well, here it is. I was wearing Precious Metal from the Rimmel Dry in 60 Seconds line. It is an amazing polish with full coverage with just one coat! Enjoy the video!