I made a very need trip to Wal-Mart today to pick up some cleaning supplies for our place. While there I stumbled upon the Rimmel 60 Seconds side panel that was hanging up, I had to check out these colors! Now I haven't had that much of a run in with Rimmel polishes. But looking at the price ($1.50!) and the choices of colors...well I couldn't resist! This color caught my eye right away so I scooped it up and splashed it on my nails!
Brand: Rimmel
pigment: a smooth robins egg blue
price:$1.50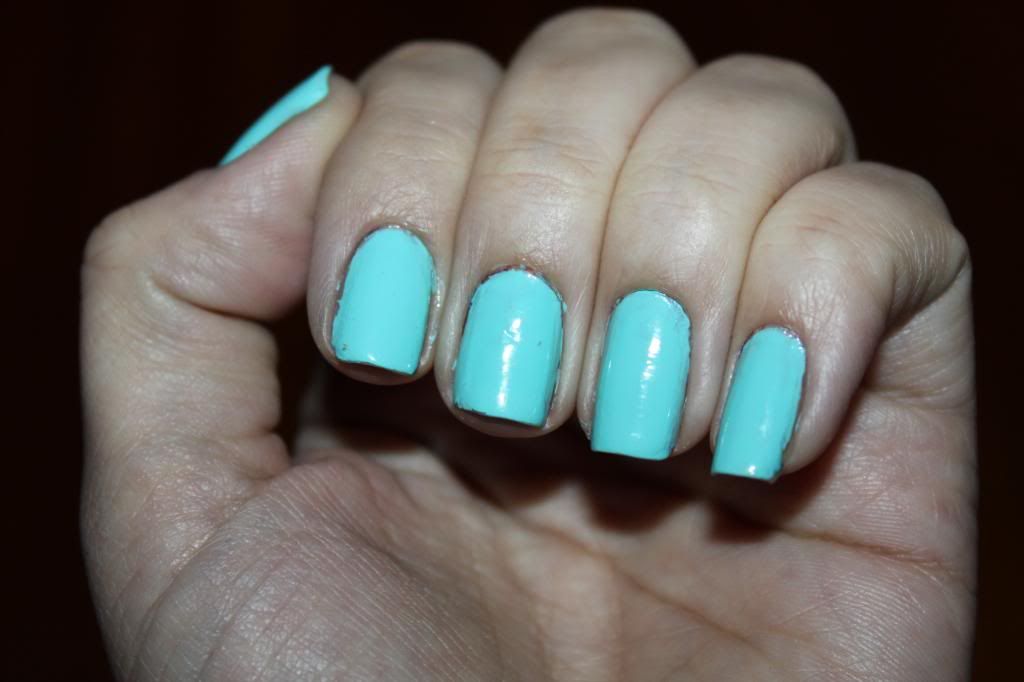 This color went on with two coats. Great pigment and is a quick drying polish!
I decided to try the plastic bag manicure. So I got a paper plate and a plastic bag.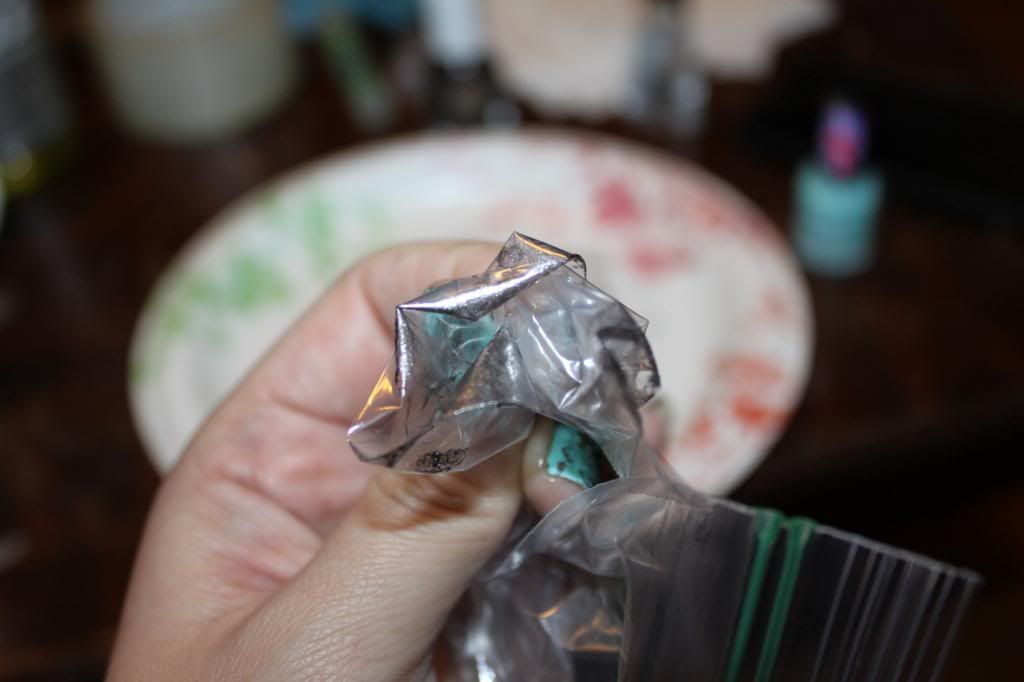 I scrunched the end of the bag and put polish down on the plate. I then dipped my scrunched bag into the polish, tested it on the plate, and then hit my nails with it.
I used a very beautiful color by Loreal. A mix between a silver and gold metallic color called Valiant. I almost went with a simple metallic gold but this color seemed a little more out of the box, so I went with it. It does get a little messy around the edges so I suggest having Q-tips handy!
And tada! Here is my finished plastic bag manicure. It reminds me of gold leafing effect people use for crafts. I like how it looks unique and a bit aged. Every nail has a unique and one of a kind look to it, and this manicure didn't take that long to do. Not to mention I had everything I needed in my house already to do this look. I hope you try it too!