What a busy weekend I've had! My PC screen decided to not work so I am posting this from my laptop. I hope to have my screen back soon. I hope everyone had a wonderful holiday and some fun shopping this weekend! I three different polishes for you today, to make up for missed updates.
A very shimmery and eye catching metallic polish. This polish had great coverage with just two coats. I love how well this color reflects.
Part of the X-teme wear line, got this bottle when they were on sale 2/$4.00. This was when my polish love started to come to full bloom.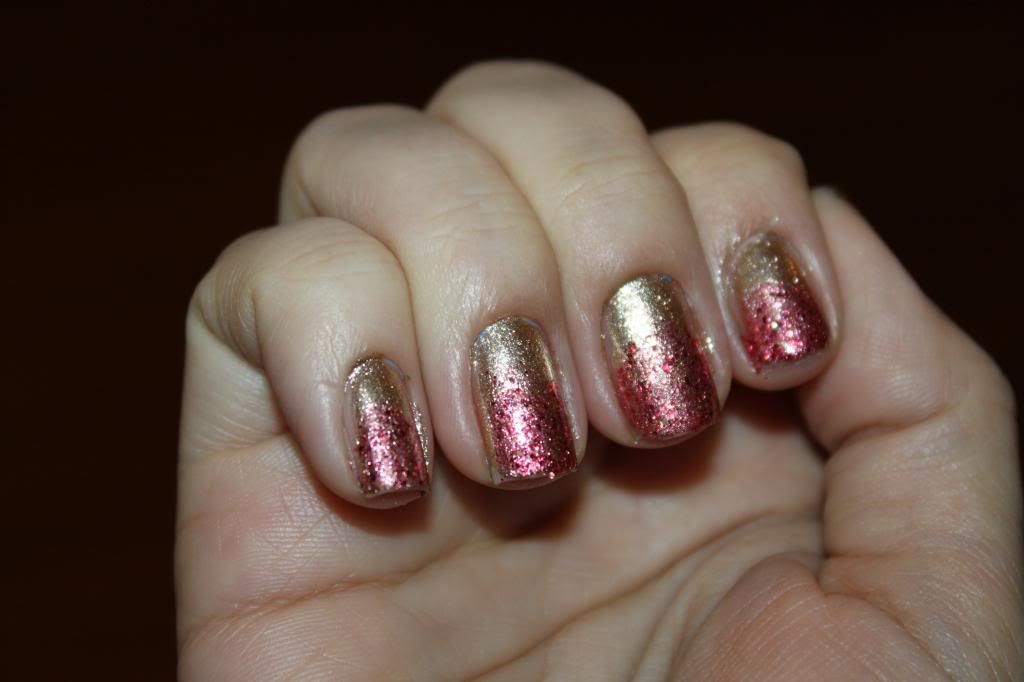 I took Loreal's Fancy Me from the Diamond collection and made it look like it was a gradient design. I just hit my nails half way down. The polish has a bit of a red look and kinda stained the polish, which added to the fading look.
pigment: a metallic silver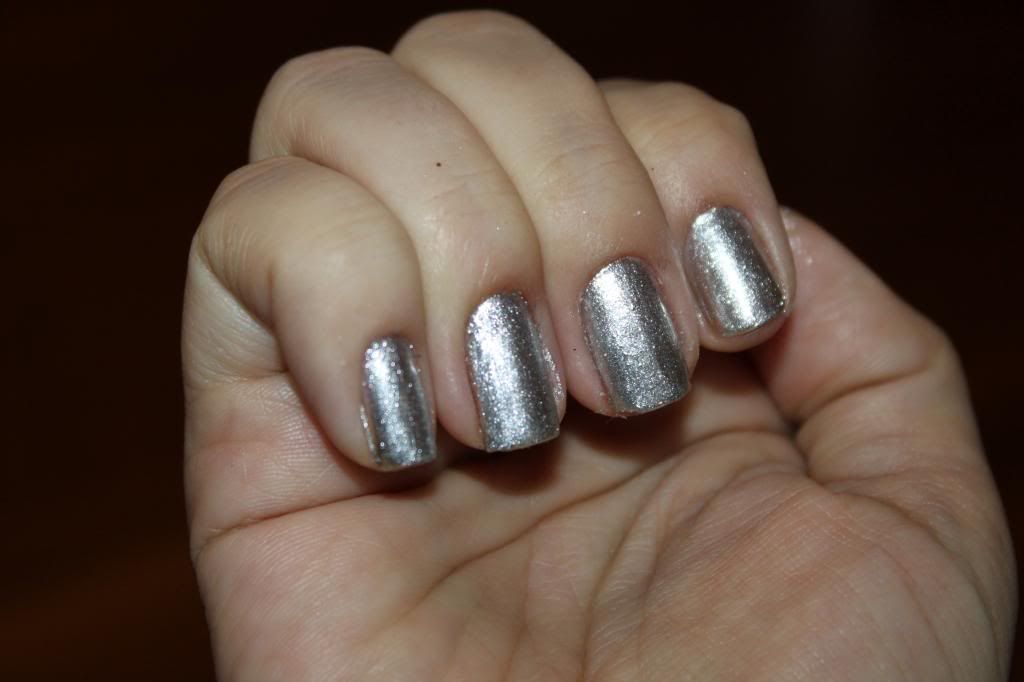 One of my other favorite metallic colors from the X-teme wear collection. I love how this looks like I am wearing foil on my nails. It reflects just as well as the gold polish.
Another great smooth coverage polish. A must have in any polish collection.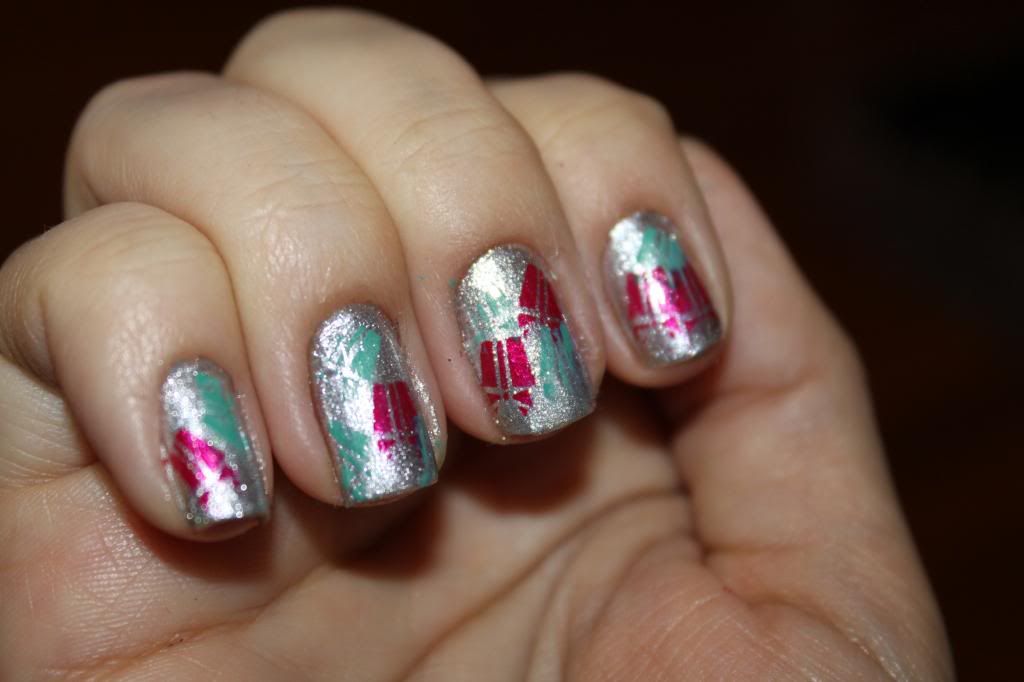 I took used a plate from BM and used little Christmas boxes as a design to go over my nails. I used Sally Hansen's Insta-dri colors Rapid Red and Mint Sprint. I must say the red got much better coverage than the green did. Still a very cute look.
pigment: a shimmer filled black polish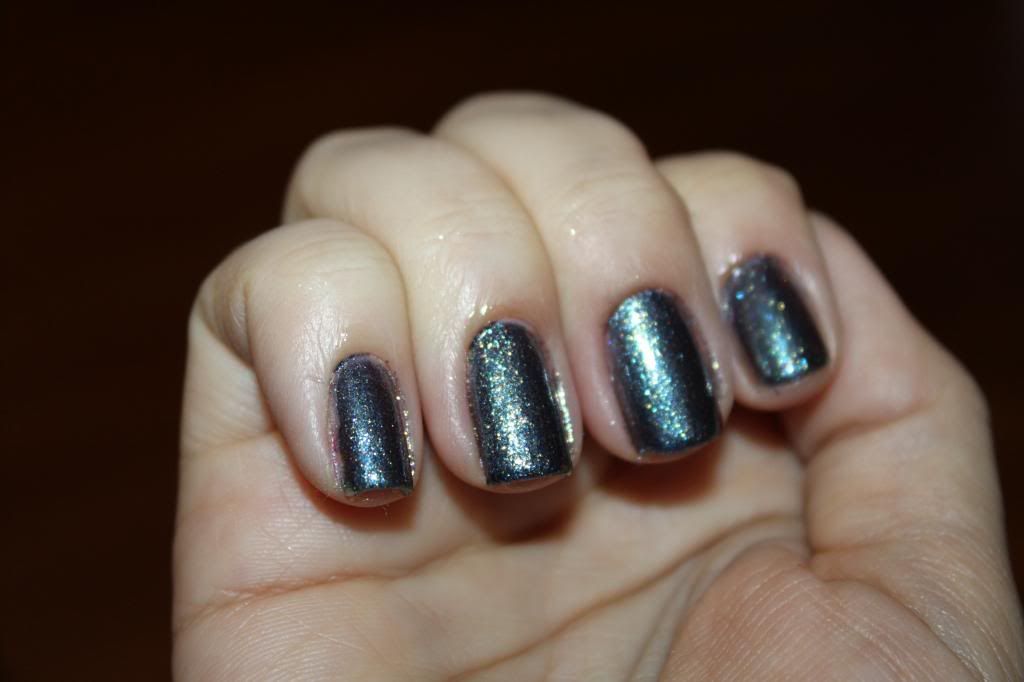 This bottle caught my eye. The dark color mixed in with eye catching multi-colored shimmer was something I could not resist. It took 3 coats to get full coverage with this polish.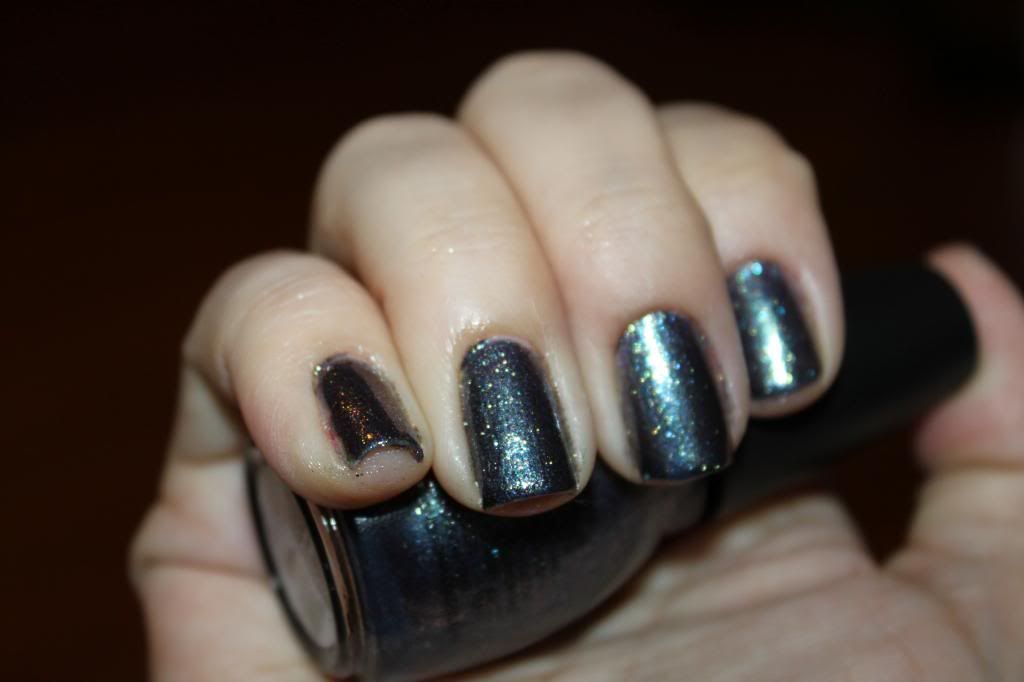 I left this polish as is, I couldn't do anything more to make it more beautiful. I love how it looks so unique, not just a simple dark polish with glitter. The small size of the glitter and the multiple colors make this color amazing. I got a lot of compliments on this polish, and I gladly told them it was from Sinful Colors.