I have 2 different nail colors by the same company! So occasional I ask coworker what color or even design I should do on my nails for the next day. Well I got one yesterday, dolphins. Seriously? It's super cold out, it snowed today and she requested dolphins?? Luckily I have my BM plates that have a dolphin design on it. I did another polish color but decided to keep it simple. I almost turned it into a holiday design, but found myself struggling to come up with a clever look.
Brand:NYC
pigment: a light robin's egg blue
price: $1.99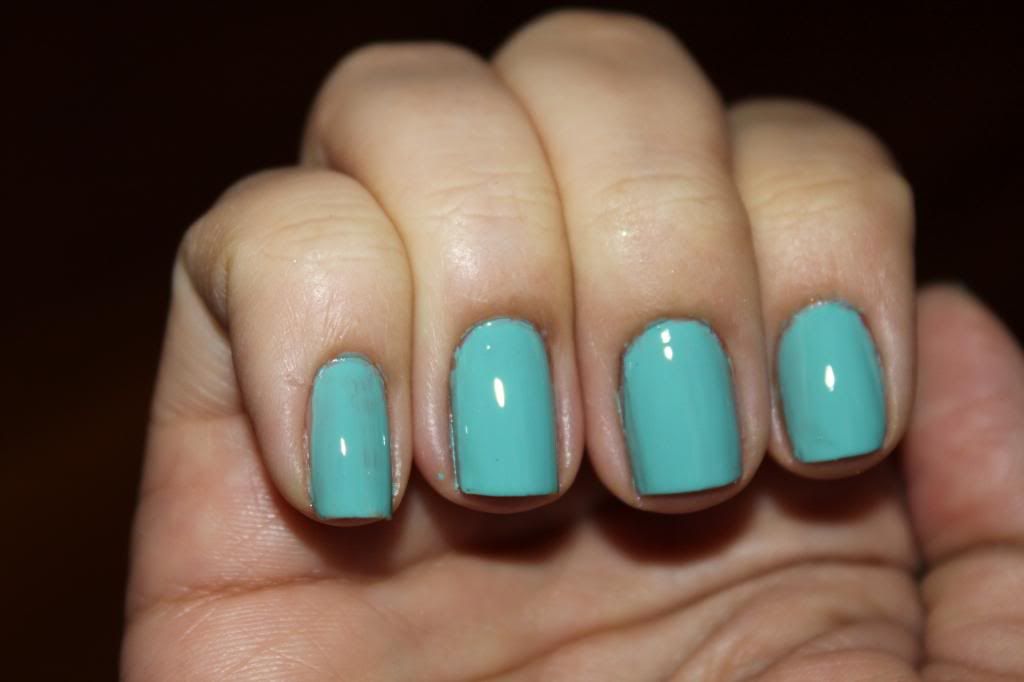 Oh what a delicious color this is! On the pastel side, a beautiful robin's egg blue. Ugh, such a smooth and wonderful coverage. It was a bit sheer in some spots on the nail but I really didn't worry about that.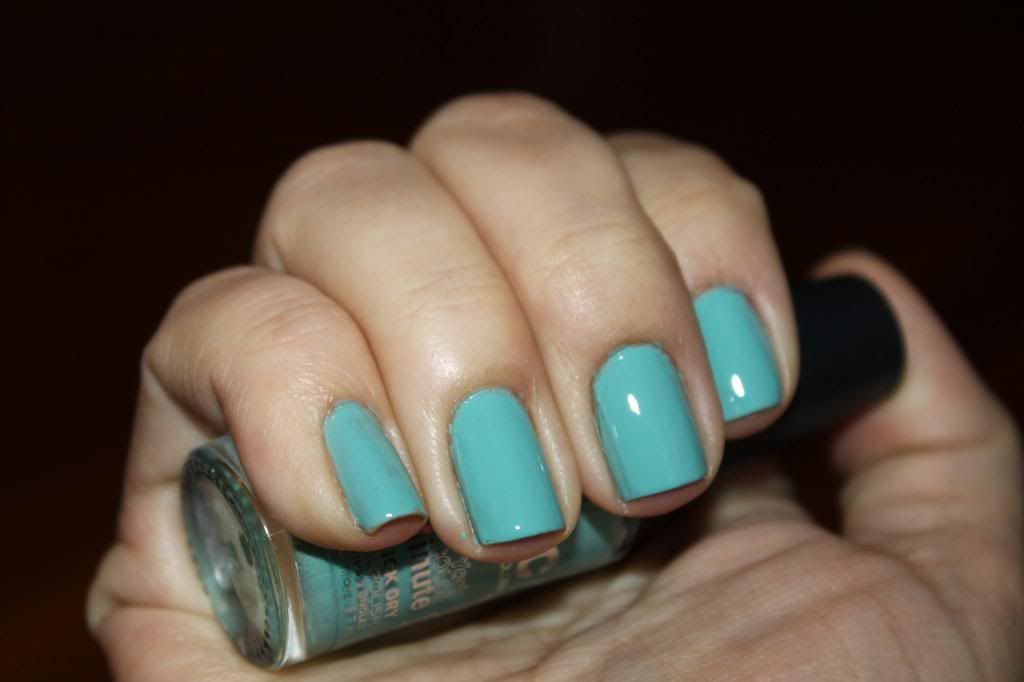 I don't remember if this is part of the regular collection or if it was part of a limited edition set put out. Ugh, it's hard to keep track of some of these polishes!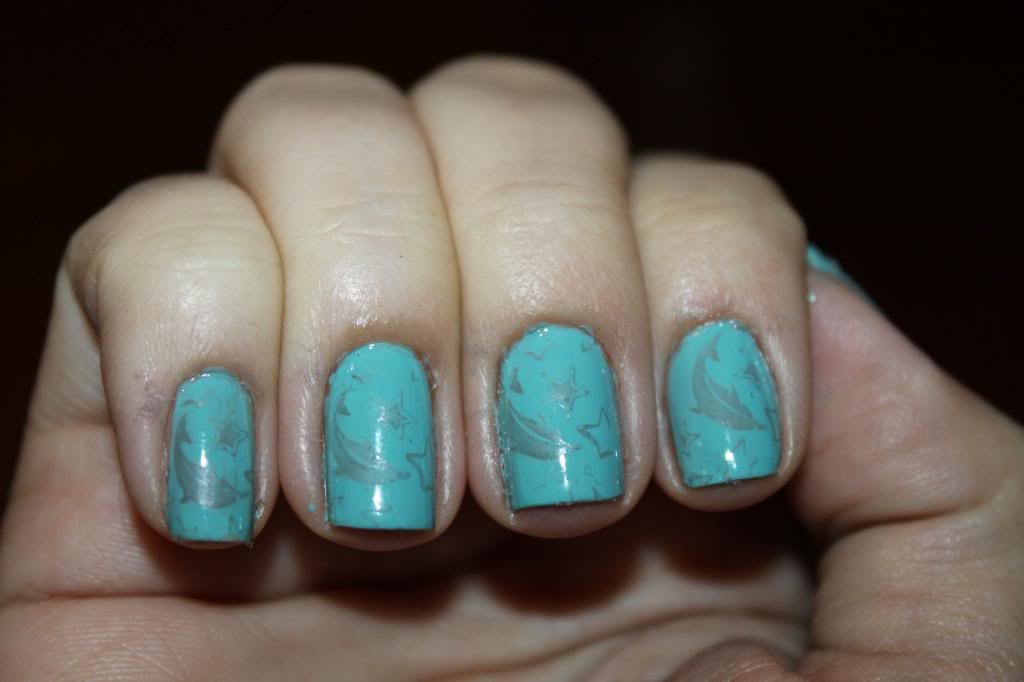 A promised I took some gray polish and hit my nails with the dolphin nail stamp. Very play I must say!
pigment: a medium warm green
I kept this polish simple, I couldn't figure out what to do with it! I almost did some red sparkle stripes down them, but held off. I wanted to let this polish stand out on it's own. I hope to make more holiday inspired nails with these next few weeks coming up. I really want it to snow a lot too! One more thing, my computer screen is still not working so I've been updating with my laptop. Please forgive me if they layout looks odd or font changes size...my laptop things it's awesome to update and tweak what I just posted.